Subscribe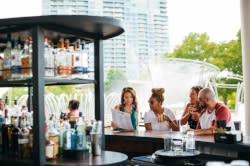 Subscribe now to the Experience Columbus blog to receive monthly updates directly to your inbox.

Tag - Wildlights
November 26, 2010 by Kelly
If you only had 24 hours to spend in Columbus, what would you do? This was a hard question for me to answer, but I've come up with a list of must sees and must dos that I feel will leave any visitor with an experience uniquely Columbus. I'm sharing…
Continue Reading >>
November 23, 2009 by Irene
On the heels of Melissa's last post sharing a few free things to do in the coming weeks, I thought I'd share a new package that offers an incredible deal for experiencing Columbus in the coming months. The Columbus Lights & Sights Gift Getaway…
Continue Reading >>
X
Join Insider's Club
Free eNewsletter Sign Up
Join the Insiders Club and get the latest events and special offers available only to Insiders delivered right to your inbox.