Columbus Zoo and Aquarium
The Columbus Zoo and Aquarium is home to more than 9,000 animals representing 650 species from around the globe. Watch a polar bear swim above your head, meet the world famous gorilla family, say "G-Day" to the koalas, ponder the giant pachyderms and be amazed by the manatees. You can also swim and play at the 22-acre Zoombezi Bay water park. The Columbus Zoo and Aquarium was named the number one zoo in America by USA Travel Guide.
Time to Visit: 3 hours
Reasons to Visit This Year
New for 2019, the Zoo is welcoming a king cobra and opening a new Tasmanian devil habitat.
Each year, the Columbus Zoo dedicates over $4 million to conservation. By visiting the Columbus Zoo and Aquarium, you are are helping to support wildlife conservation projects around the world.
The Zoo offers a variety of special experiences ranging from giraffe feeding opportunities to watching cheetahs—the fastest land mammal—reach maximum speed.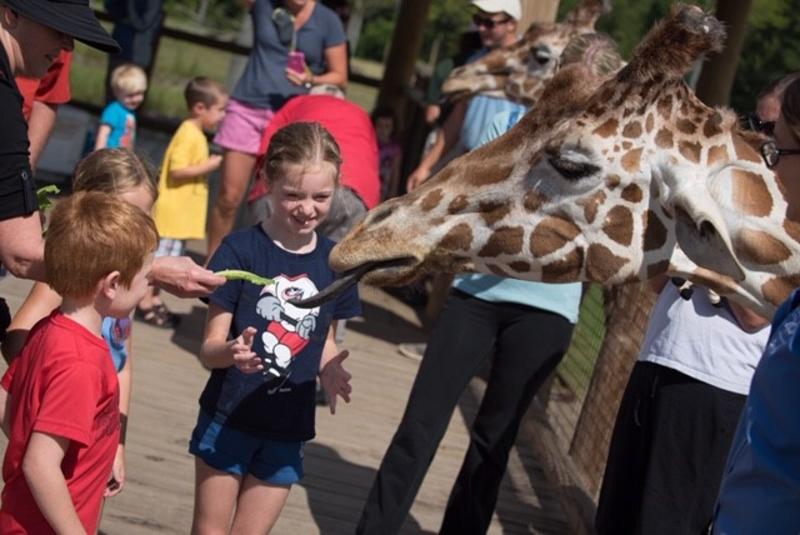 More than just a summertime destination, the Zoo is home to a variety of year-round seasonal events, including Eggs, Paws and Claws and Party for the Planet™ in the spring; Zoofari and JazZoo in the summer; Jack Hanna Weekend and Boo at the Zoo in the fall; and the ever-popular Wildlights during the holiday season.
Two new rides, Falcon Fall and Sugar Glider, will be opening at the Columbus Zoo and Aquarium in the spring of 2019. You can also enjoy rides and other experiences, such as a new dinosaur movie, The Lost World, at the Zoo's 4-D Theater.