COSI
COSI, Columbus' dynamic Center of Science and Industry, has combined science learning and fun since 1964 with 300-plus hands-on exhibits, Ohio's largest planetarium, Giant Screen Theater, live shows and more. And now, through a unique and unprecedented partnership with the renowned American Museum of Natural History, COSI's offerings continue to grow.
Time to Visit: 3 hours
Why to Go This Year
COSI is a hands-on science center featuring permanent exhibitions, live shows, the country's only high-wire unicycle, a planetarium and more

COSI has a unique partnership with the American Museum of Natural History in New York City bringing the permanent American Museum of Natural History Dinosaur Gallery to COSI, which includes a full-sized cast of a Tyrannosaurus rex, 100 million-year-old fossilized amber, an eight-foot titanosaur femur cast and much more.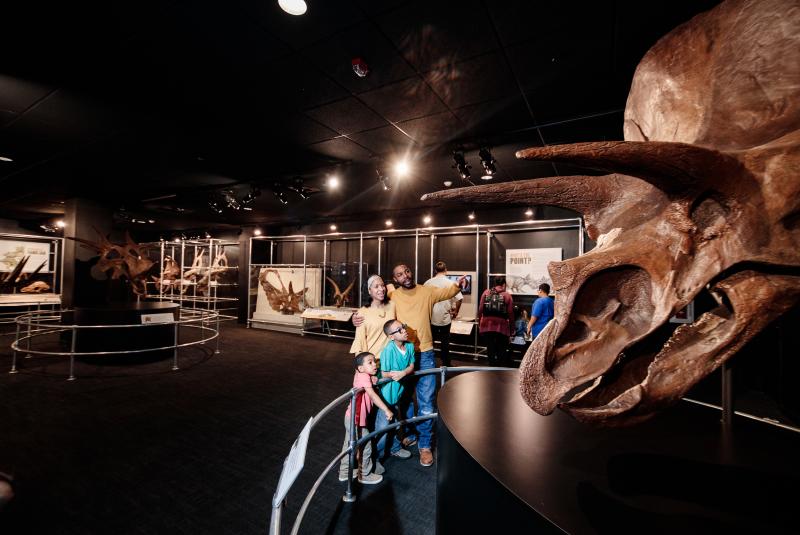 Discover dragons, unicorns and mermaids through Sept. 2. The Mythic Creatures is on display in the American Museum of Natural History Special Exhibition Gallery

This summer COSI will have the traveling exhibition; "Jim Henson: Imagination Unlimited."

A brand new 6.5-acre park, Dorrian Commons, sits directly west of the museum featuring a splash pad, playground, picnic tables, swings and much more