About Columbus
Columbus is the state capital and the largest city in Ohio. It is the 14th largest city in the country - larger even than San Francisco - and as the fastest-growing city in the Midwest it has never declined in population. In 2018, TIME Magazine ranked Columbus among "The 10 Best Big Cities," citing continued job growth and exciting culture. 
As Ohio's capital, Columbus provides proximity to powerful government leaders, legislators and influencers who are instrumental in shaping business and economic policy. Columbus' economy is balanced by a diverse mix of industries that allowed the city to weather the 2008 recession well. The top five industries in the city, each of which account for at least 10 percent of the workforce, but none more than 20 percent, are: 
Trade, transport and utilities
Professional and business services
Government
Education and health services
Leisure and hospitality
Columbus is home to four Fortune 500 companies, including Cardinal Health (16), Nationwide (73), American Electric Power (192) and L Brands (241) as well as 15 additional Fortune 1000 companies. Additional major corporate headquarters of note in Columbus include Abercrombie & Fitch, Big Lots, DSW, Express, Hexion, Huntington, Mettler-Toledo, Red Roof Inn, Rogue Fitness, Safelite, Scotts, Wendy's, White Castle and Worthington Industries.
Additionally, Columbus is home to leading research and technical institutions. Among these are Battelle, the largest research and development organization in the world, and Chemical Abstracts, which hosts the largest collection of information on chemicals and molecular science in the world.
Declared 2015's most intelligent community of the year by the Intelligent Community Forum, the city's spirit is fueled by one of the largest college student populations in the nation at more than 60 college and university campuses. The Ohio State University alone has more than 57,000 students at its main campus and offers 200 undergraduate majors and more than 250 graduate and professional degree programs. Columbus State Community College is the largest community college in Ohio and among the largest in the nation.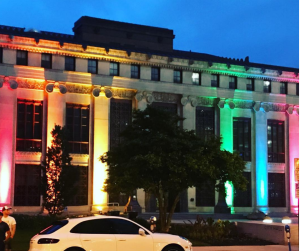 Columbus' diverse population has demographics that closely mirror the rest of the country, leading it to be one of the top test markets in the U.S. Open-minded residents lead to a high quality of life and spirit of inclusiveness. Columbus continually scores perfect 100s on the Human Rights Campaign's Municipal Equality Index (MEI), which examines the laws, policies and services of municipalities and rates them on the basis of their inclusivity of LGBT people who live and work in the area. According to MEI, "Columbus is a national leader for LGBTQ Equality."
One of the city's most distinct characteristics is the spirit of teamwork and collaboration that runs from City Hall to our citizens and from our board rooms to our hotel rooms. The way we cooperate is so far from typical that in a case study at Harvard Business School it is referred to as "The Columbus Way." Anyone who visits is sure to feel this spirit of camaraderie and won't have to look far for examples. The recent revitalization of the city's downtown riverfront is a shining example of the public and private sectors coming together. Thanks to an unprecedented partnership, our city has 33 new acres of parkland along the Scioto River to be enjoyed by residents and visitors alike.