This post was written by Gabby Blauert, Marketing & Communications Coordinator at Pelotonia, a non-profit organization that raises money to accelerate cancer research. You can learn more about Pelotonia on its website.
A lot goes into hosting a large-scale event like Pelotonia Ride Weekend. Schedules need to be coordinated, volunteers trained, peanut butter and jelly sandwiches made, etc.
It can be overwhelming to step back and look at all the pieces that make events like this possible. One of the key components to making these pieces come together is having vendors you can trust. Vendor relationships can make or break an event, either providing the help and service you need or adding to a list of stressors.
Don't just view vendors as a necessary spend, but instead a relationship that provides immense value. Below are some of the top tips for creating strong relationships with vendors, as provided by a few of Pelotonia's partners:
Be Respectful
"Like any good relationship it all starts with mutual respect and appreciation. Do not let cost alone drive decisions; instead, place value on developing a partnership that works for both parties. A good vendor may not be the cheapest but will usually provide added value that can make a huge difference in the success of an event."  - Doug Hall, Director of Sales at PortaKleen
The best way to form a long-term relationship with your vendors is to practice respect. Try to think about decisions from their vantage point, as well as your own. Ask questions to get to know their side of the business and how it operates.
Communicate Proactively
"When planning an event communication is everything. It's important to be certain to involve and notify within proper time the details of the event." – Mimi Hall-King, Customer Service Manager at Tropical Fruit & Nut
Find the best way to communicate with your vendors, then start relaying information early and often. Understand what communication style and cadence works for each vendor individually – some may need more frequent emails, while others prefer periodic phone calls. Many will argue that communication is the most important factor of successful vendor relationships.
Create Transparency
"So often, the customer-vendor relationship is like operating in a bubble where the vendor has a limited vision of the bigger project, just focusing on their one part. With this kind of narrow focus, it is impossible to see how my role and actions affect your event and potentially all of your other vendors." – Jody Repasky, Senior Sales Account Manager at Lasting Impressions Event Rental
Consider this advice through all steps of the event planning process. Let the vendor know if there are any issues that arise or if something has shifted in your plan. It'll strengthen the trust between your business and theirs.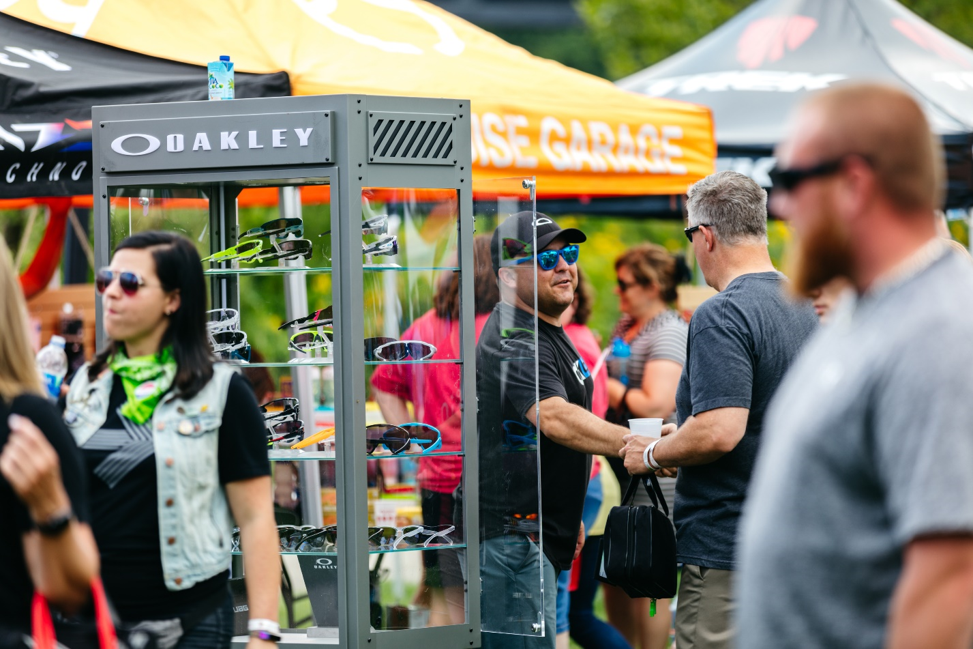 With respect, transparency, and proactive communication, you can create a strong foundation for your organization's vendor relationships. But it doesn't stop there. The final piece of the puzzle is gratitude. As with any other relationship, vendors should know their services or goods were appreciated.
Pelotonia includes all of its vendors on signage throughout Ride Weekend but also provides personal tokens of gratitude, such as handwritten notes. Try to incorporate small instances of surprise and delight that will strengthen your relationship with your vendors.