With Thanksgiving rapidly approaching, many people are taking stock in connections they have to their communities, and we are no exception. In particular, we're thankful that the Greater Columbus Convention Center (GCCC) is more than just an event space. It's an integral part of the neighborhood and a place with deep connections to the community. When the GCCC first completed its renovation and expansion in 2017, we covered all the thoughtful integrations that created a sense of place for attendees. From local food vendors and purveyors, hundreds of pieces of local art and even the naming conventions of the ballrooms, attendees can get a clear sense of the city even if they're too busy to spend time outside of the convention center.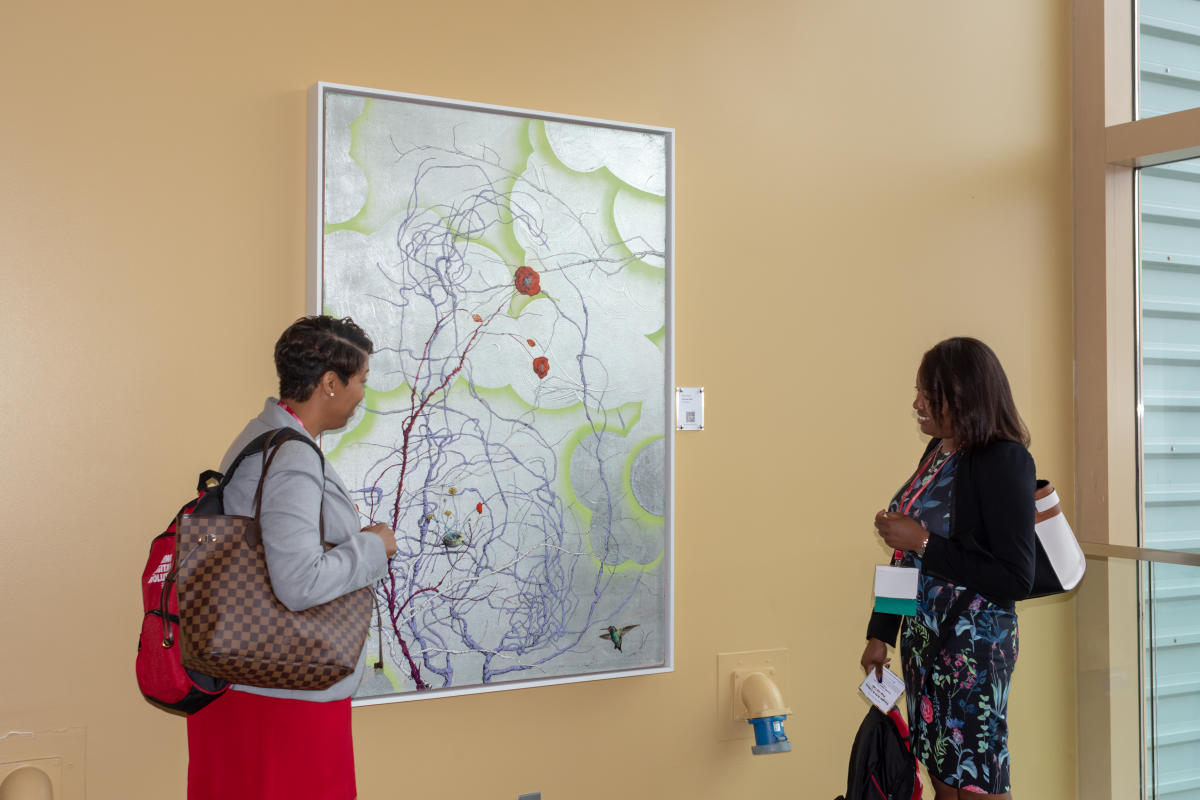 However, like any thriving facility the GCCC continues to evolve and look for new ways to be a part of the community and help support the local businesses that make it great. For this reason, there are many new partnerships and touchpoints of which attendees can take notice.
While the GCCC has been serving a private-label wine for a few years now, they recently added an exclusive bourbon to the mix. Made in partnership with Columbus' Middle West Spirits, located in the Short North Arts District, guests can check out this new collaboration at the Discovery Café's Cbus Tap Room alongside other local brews.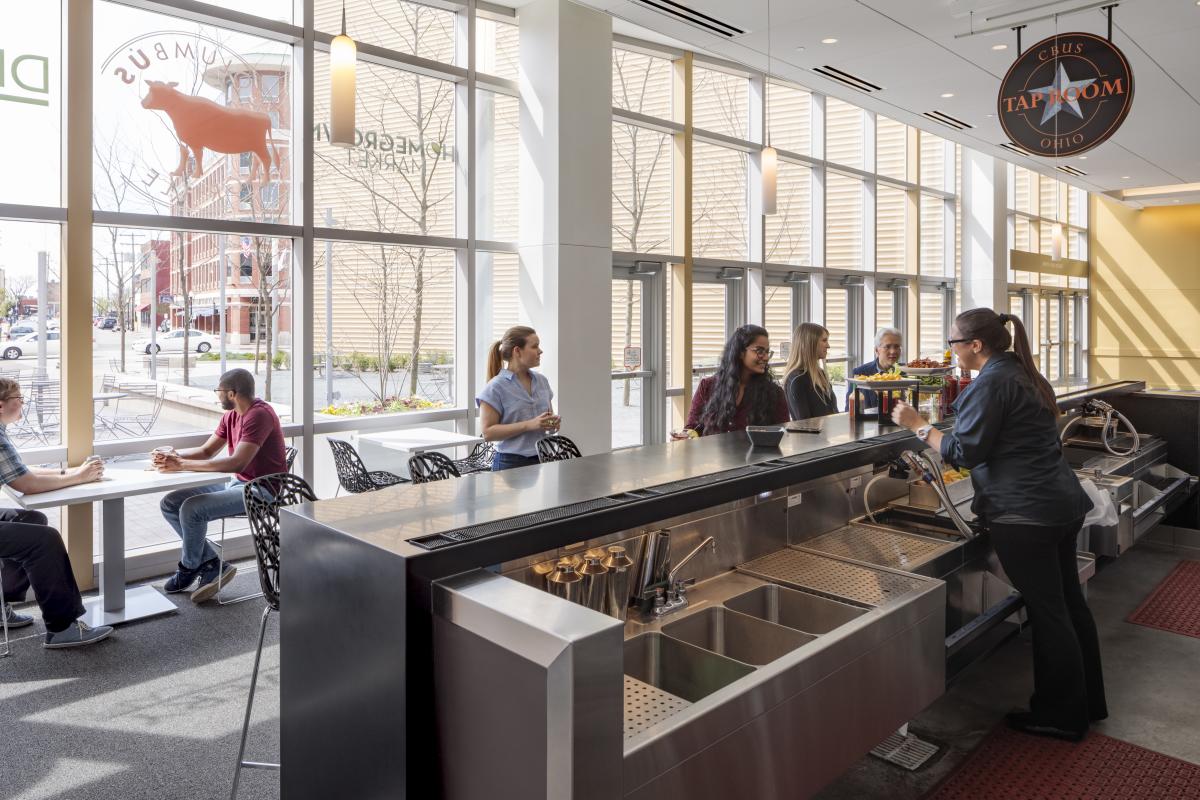 Leaving absolutely no stone unturned, the GCCC has also added some local touchpoints in the most unexpected place: the bathrooms. Glenn Avenue Soap Company, local creators of natural soaps and skin care products, now provide delicious smelling and non-toxic soaps for all restrooms within the facility. The retail shop in nearby Grandview also offers group soap-making classes, but for those who can't make it but want to take some home as a souvenir, it's also available for purchase in guest services at the center.
Women will also notice the free, 100% organic and biodegradable feminine products from Columbus-based Aunt Flow now available in all the restrooms. Aunt Flow was founded in 2016 by then-18-year-old Claire Coder following her inconveniently and unexpectedly needing to depart from an event in order to purchase menstrual products. The company's research has shown that offering free, quality menstrual products increases work productivity and school attendance and improves the restroom experience by providing the assurance that amenities will be available when needed.
We're excited that the Greater Columbus Convention Center continues to work with local entrepreneurs to incorporate their products into the facility, and grateful convention attendees can gain such a connection to our city within the walls of the center. Learn more about the building's first-class amenities here.