Tired of the cancel, postpone, or pivot conversation? You are not alone!  
Recent CDC guidance has all things looking up for meeting planners and for the convention and meetings industry as whole. Not a moment too soon, of course. While there is light at the end of the proverbial tunnel, many are faced with compressed planning timeframes and an urgency for the marketing teams to drive attendance. Sound familiar? If so, we hope these tips help you and your teams return to pre-pandemic success levels.   
Content is king.  
We know there is pent up demand for re-connecting – but, to reach the tipping point on registrations and attendance, it has never been more important to have exceptional content and programming. Thought leaders and industry experts that share best practices provide takeaways for professionals. Those who can engage the audience to create dynamic conversations and dialogue are how you level-up programming.    
Pick a new destination for a sense of discovery.  
Travelers seek new experiences. And, many are looking for an easeful experience in wayfinding from the convention center into the heart of the community. Tier two cities and smaller destinations just may provide the experience of discovery in a safe, welcoming, and exclusive manner.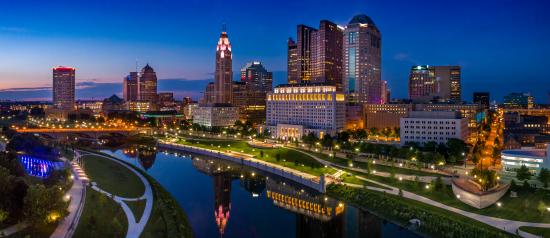 Be an inclusivity champion.  
If COVID taught us anything, it is we must look at everything we do differently, challenge the status quo, and assess if systems and outreach are leading to disparity or inequities. As you revamp plans, be intentional about keeping inclusivity top-of-mind.  
Columbus is proud to have been named "one of the top exciting LGBTQ-friendly cities around the world" by Expedia. Thrillist deemed CBUS a "top destination for lesbian solo travel." And, Forbes coined Columbus one of "America's Best Employers for Diversity." To help overcome underrepresentation in the tourism industry, Experience Columbus partnered with Tourism Diversity Matters, an industry resource for diversity expertise, to launch the Diversity Apprenticeship Program last fall. The inaugural cohort of the program ended on March 25, 2022, and the second round is underway with applications now open for the third cohort.  
Lean on the Destination Marketing Organizations (DMO) for attendance building.  
Experience Columbus provides city take-overs with branding and welcome packages, with tools and resources available for when attendees arrive at the airport to when they enter the convention center or explore the surrounding neighborhoods. The local marketing teams can provide storytelling and social takeovers, and they can localize your event marketing plan. Your local DMO is just as excited as you are to make your meeting a success.  
Don't just dip your toe into retargeting. Take the plunge.  
Did you know that your website visitors who are retargeted with display ads are more likely to convert by 70%​? ​The click-through rate (CTR) of a retargeted ad is ten times higher than the CTR of a typical display ad. ​​68% of marketing agencies and 49% of brands have a dedicated budget for retargeting (that's how important it is!). Experience Columbus has added retargeting and geotargeting to our marketing toolkit for citywide meetings and conventions. Let us build a customized program to supplement your marketing plan.  
Create space to decompress.  
With all the efforts required to develop programming, it can feel risky to have conference attendees break out of the convention center and explore. However, remote and hybrid work models created more opportunities for introspection and a different pace that was welcomed by introverts and even some extraverts. Developing ways for attendees to move, stretch and decompress will increase focus, preventing burnout and tune out. DMOs can develop wellness programming to offer a yoga class or cardio session with a local health and wellness expert.   
Entice with immersive experiences.  
Virtual meetings literally flattened our experience on screen and dulled our senses. Reenergize your attendees by eliciting sensory responses through sight, smell, and sound in immersive experiences. By taking attendees on these types of journeys, they are surprised and delighted and will connect with fellow attendees and colleagues with whom they share that experience.  
Learn more about the program and if you know someone who would be interested and qualified, please refer them here!
Read More