There's no doubt about it, conference schedules are jam-packed. Between visits to the expo floor, breakout sessions, business meetings and keeping up with the workload back home, sometimes there isn't time to go out and explore the host city and hunt down the perfect spot for dinner. In Columbus, that's ok! With a number of downtown hotels offering a variety of unique dining and drinking establishments, you never have to go far for a great spot to entertain clients or unwind from a hectic schedule.

Local food blogger, author and tour leader Nick Dekker put together a list of some of the incredible hotel restaurants visitors can enjoy while visiting Columbus.

 &   | 

Soul at Joseph is the cocktail bar and restaurant in the lobby of Le Méridien Columbus, The Joseph. There, you'll be surrounded by artwork from the nearby Pizzuti Collection as you savor drinks with small plates like truffle fries, sea bass croquettes, burgers and duck confit ramen. Connected to the hotel is The Guild House, an outpost of local restaurateur Cameron Mitchell, serving breakfast, lunch and dinner focused around Ohio ingredients.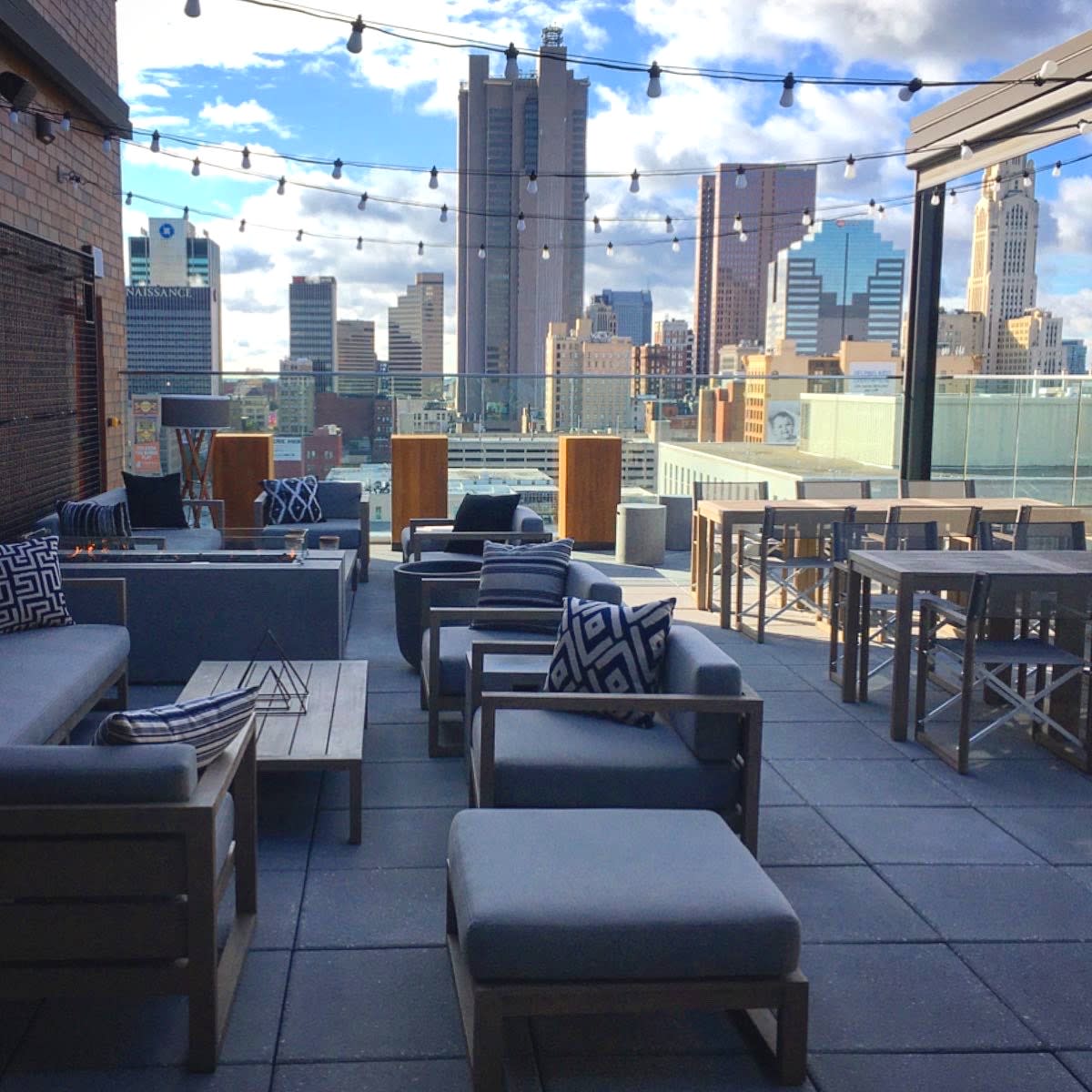 &   | Canopy By Hilton Columbus Downtown | Short North

The new Canopy By Hilton Columbus across from the Greater Columbus Convention Center has added two new dining destinations to the city, one at street level and one with a 12th-story rooftop view. Central Market House draws on ingredients from the Midwest to craft a menu of salads, bowls, flatbreads and tartines. In addition to the stunning views of downtown, Goodale Station offers a relaxing spot for creative bar snacks, cocktails, wine and whiskey.

 | 

Situated on the second floor of the recently renovated LeVeque Tower, The Keep is a French brasserie-inspired eatery. The cozy interior features an open kitchen in the center, so you can watch Chef Jonathan Olson and his team at work. If you're not stopping for breakfast, lunch or dinner, visit The Keep's Liquor Bar for classic cocktails and new creations.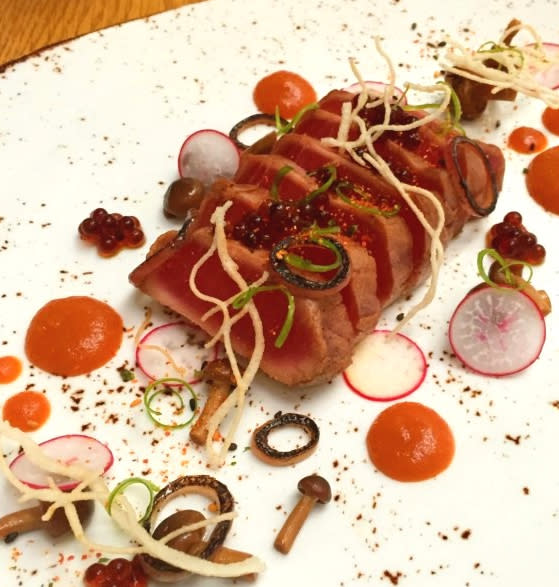 | 

Chef Bill Glover heads up this acclaimed fine dining establishment on the second floor of the Hilton Columbus Downtown headquarter hotel. Even though the restaurant space opens up with views of the rest of the hotel, it still manages to feel intimate. Visit the bar for unique small plates and drinks, or plan to visit for breakfast, lunch or dinner, all crafted with the best Ohio ingredients in mind.

 | 

The beautiful brick façade of the Westin Great Southern hotel has been a landmark in downtown Columbus since 1897. The hotel is home to a coffee shop and the High Street Grill, serving a la carte and buffet breakfasts. The Great Southern Whiskey Bar is open for lunch and dinner, and true to its name, features great cocktails and a handsome whiskey selection.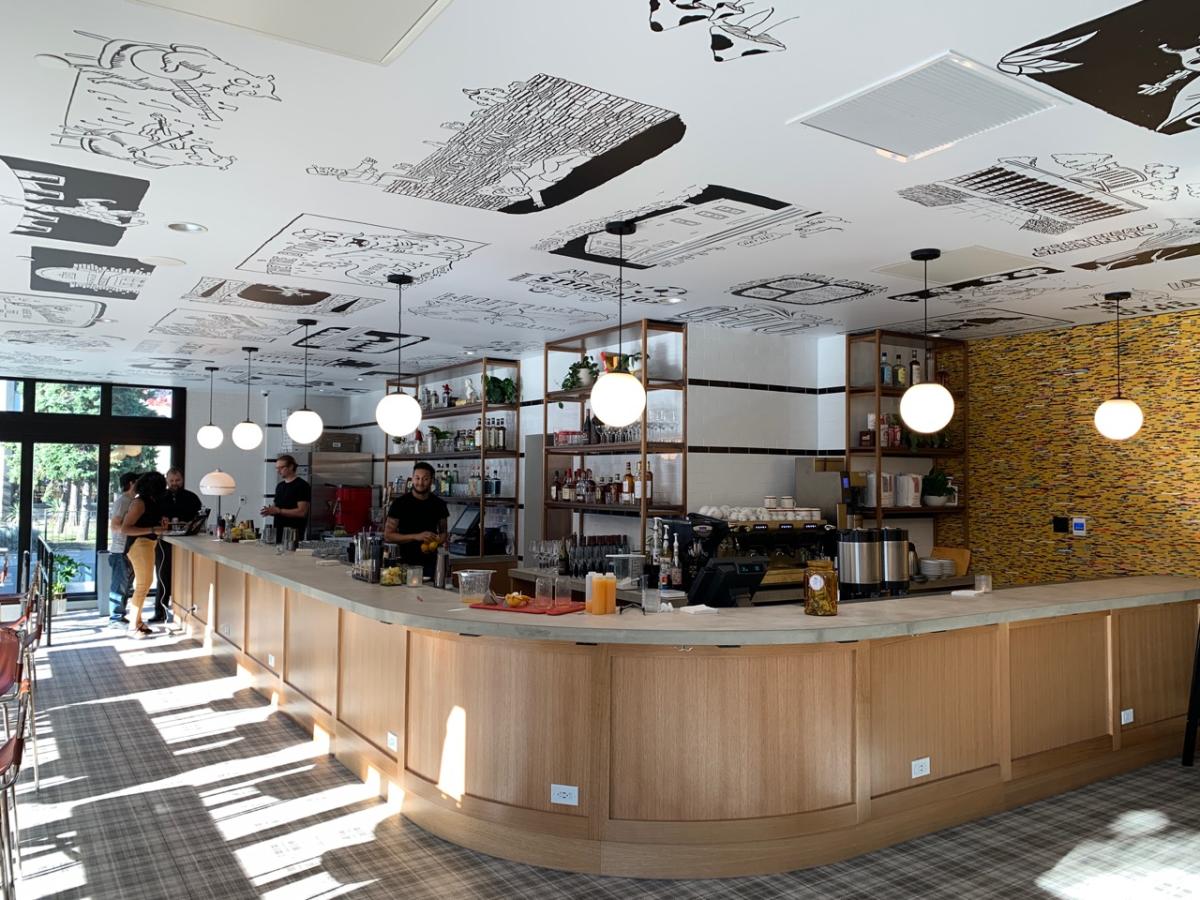 | 

The new Graduate Hotel in the Short North Arts District is noted for its stunning outdoor augmented reality murals spanning nine stories. On the ground floor is Poindexter Coffee, a coffee shop and bar that continues the hotel's collegiate theme. Check out the wall made of No. 2 pencils while you grab coffee and breakfast sandwiches in the morning. Pizzas are available starting at lunch, and a full menu of craft beer, wine and cocktails helps you finish out the day.

 | 

Find Latitude 41 on the ground floor of the Renaissance hotel in downtown Columbus. It features a contemporary New American menu of breakfast, lunch and dinner. You can feast on everything from omelets to sandwiches, pizzas to sea scallops, or filet mignon.

*COMING SOON* 

 | 

The casual and contemporary Moxy Hotel is now open in the Short North, and coming very soon to the ground floor is Townhall, a concept based out of Cleveland. Townhall focuses on non-GMO and organic food and drink, and easily caters to all diets.

Connect with our convention services team today for more great recommendations that best fit your needs!