In 2014, Experience Columbus hired GfK, one of the world's leading research companies, to help us learn more about what people thought about Columbus and identify strengths and opportunities for the city as a destination. What we learned was that at the time, there was little to no national perception of Columbus.
In the last decade however, particularly since the time of the study, Columbus has been booming and really made a name for itself as a must-visit destination for both business and leisure travelers alike. In fact, in the last year alone, the city has been named a top place to visit by The New York Times, Orbitz, TripAdvisor, Food & Wine Magazine and The Chicago Tribune. This recognition, and much more, is thanks in large part to a variety of projects and changes that have taken place in the last decade.
At the start of the decade, downtown Columbus was home to a handful of full-service hotels, and one headquarter hotel, the 633-room Hyatt Regency. Since then, a second headquarter hotel, the 532-room Hilton Columbus Downtown, has been built, along with five boutique properties. Now, there are a range of options to satisfy the tastes of all travelers.
Even better, demand is so high that in addition to another boutique property opening in 2021, the Hilton Columbus Downtown will be receiving a 468-room expansion by 2022. Not only will this be the city's first 1,000-room hotel upon completion, but it will also be the largest hotel in the state of Ohio. We know this was a major contributing factor in PCMA choosing Columbus to host its 2023 Convening Leaders, and we look forward to seeing what other larger groups will meet in Columbus in the decade to come.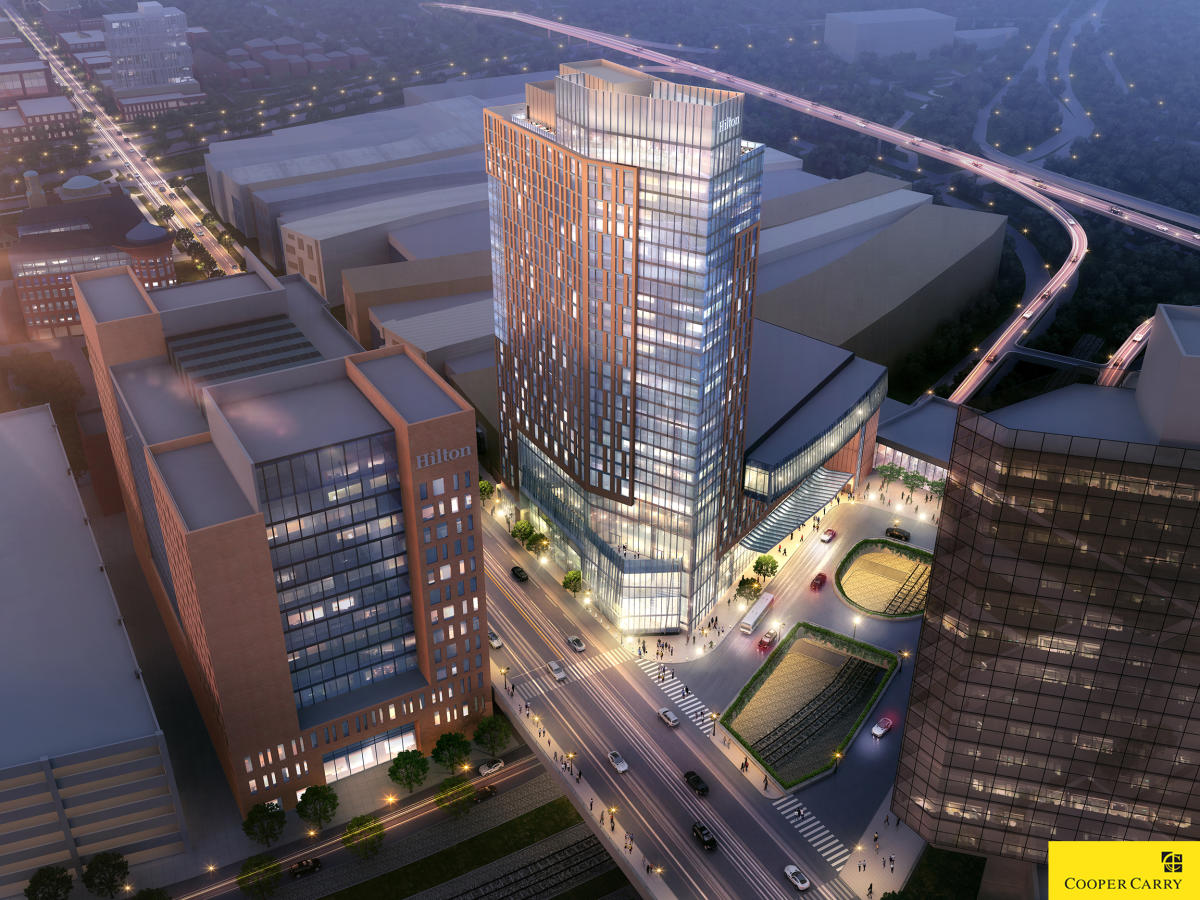 Greater Columbus Convention Center
From 2015-2017, the Greater Columbus Convention Center (GCCC) underwent a full renovation and expansion project that added 100,000 square feet and greatly improved the guest experience with extensive upgrades, additions and hotel-grade finishes. Of course, the renovation of the now 1.8 million-square-foot space covered all the basics – added 9 new meeting rooms for a total of 75, added an exhibit hall for a total of 373,000 square feet of contiguous exhibit space and built upper level show offices. But more than that, they were thoughtful about the additional pieces of the project that added natural lighting, showed a commitment to being green and created a sense-of-place. You can learn about all of that and more here.
Though construction officially ended in 2017, the GCCC is continuously adding new first-class offerings for groups. This project was key to securing the 2019 ASAE Annual Meeting & Exposition and we look forward to showing off the ever-improving space to more groups in the new decade.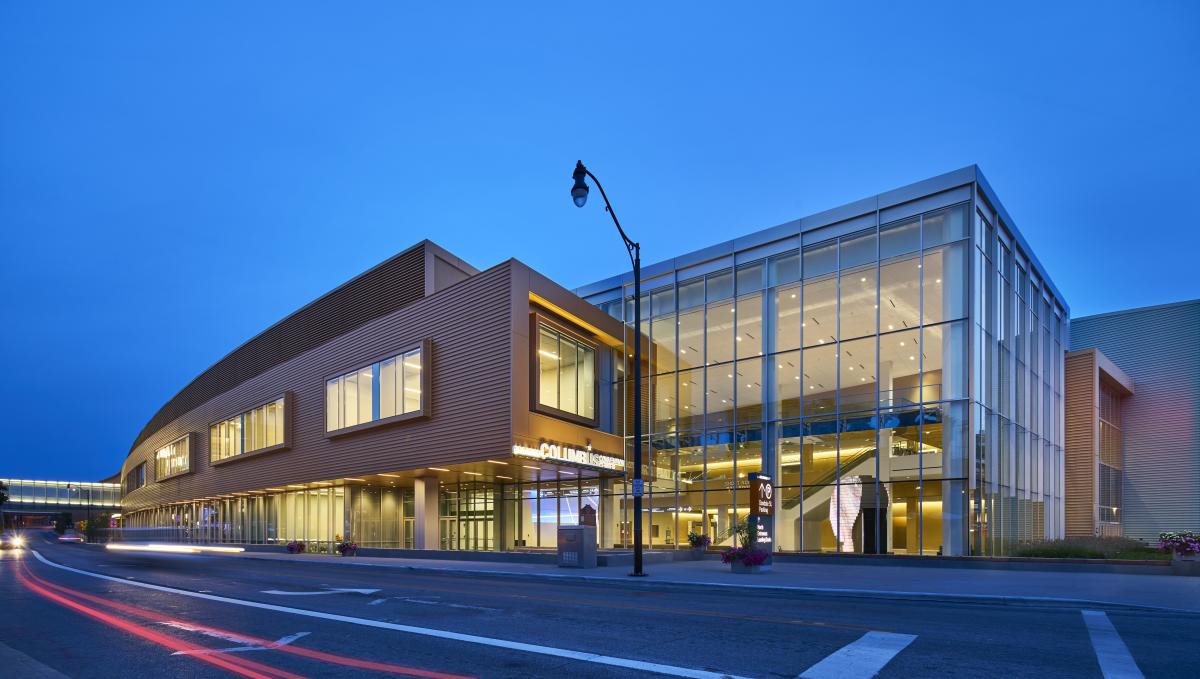 We know it's not unique to Columbus, but the availability of alternate transportation options in Columbus have soared in recent years, in large part thanks to the sharing economy. From cars (self-driven and chauffeured) to scooters, bikes and beyond, it's virtually always possible to summon a ride with your phone these days. Additionally, as the economy has improved in the last 10 years more people are traveling. Air travel to and from Columbus has grown greatly and led to an increase in cities with direct flights, with a concerted effort on more west coast flights, as well as a full renovation and expansion of John Glenn Columbus International Airport to improve the visitor experience.
A few Columbus-specific transportation options that have started in recent years and stand out as top options for visitors are AirConnect, express service between the airport and downtown, and the CBUS, a free downtown circulator. You can learn more about all transportation options available in Columbus at getaroundcbus.com. Plus, over the last year, we saw the state's first self-driving passenger shuttle along the Scioto Mile. Though that was just a test project that has now been completed, we can expect to see more innovative transportation options coming out of the city that won the U.S. Department of Transportation's Smart City Challenge and has been tasked with re-inventing the future of mobility.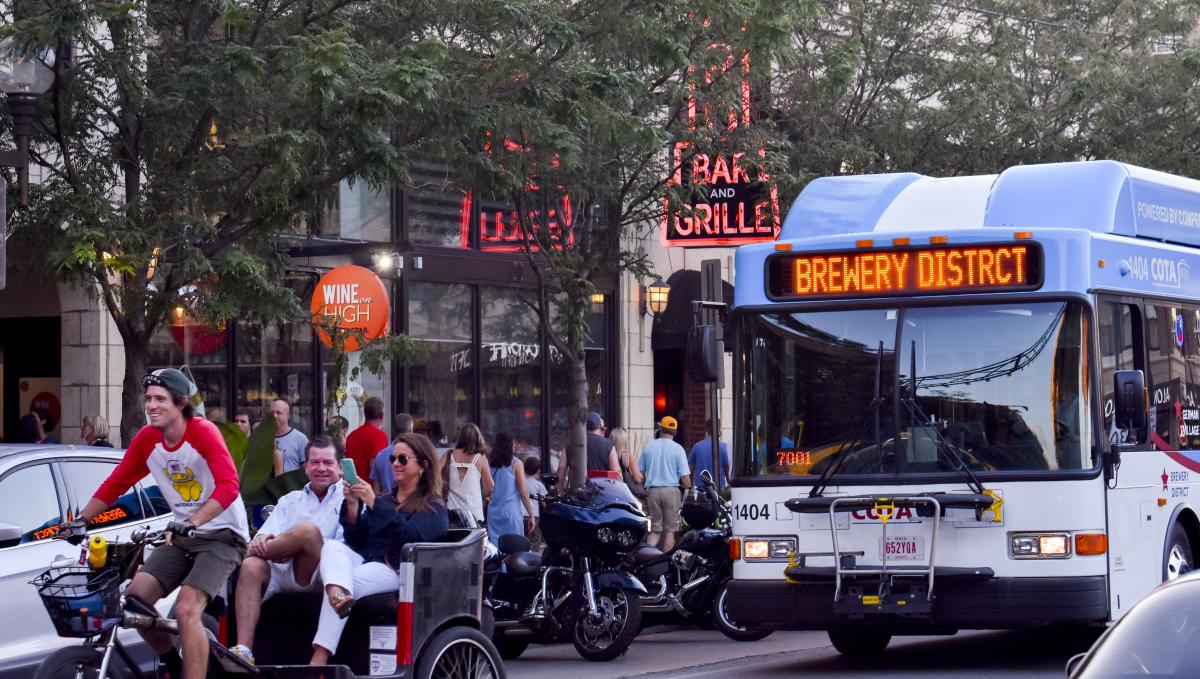 Scioto Mile and the Scioto Peninsula
Columbus was built on the banks of the Scioto River, but for most of its existence has not been much of an attraction for downtown visitors or residents. In the early 2010s, the city removed a dam that kept the water levels high and narrowed the river as it was originally. This led to the creation of 33 new acres of parkland, including miles of walking and biking trails, and turned the river into the center of downtown activity. Since the project's completion, many outdoor festivals have moved to the riverfront and Bicentennial Park is a hub of family summer activity.
The project also created a better connection between downtown and the Scioto Peninsula across the river and has spawned incredible re-development of the once desolate area. Now, the area is home to the National Veterans Memorial and Museum as well as a huge new park in front of COSI. This growth has extended into the Franklinton neighborhood, which has seen an influx of new businesses and residences and is now the city's hottest up-and-coming neighborhood. Both areas have larger-scale projects in the works and anticipate continued growth and development in the coming years.
Craft beer is having a moment in America and nowhere is that more evident than in Ohio's capital city. More than half of Central Ohio's 46 breweries have opened in the last five years, including the U.S. headquarters for Scotland-based BrewDog. The movement shows no signs of slowing down, and the Columbus Ale Trail, now in its 5th iteration, has expanded a number of times to include multiple prize levels and new prizes for those who traverse it each year.
Columbus was one of the first cities to launch and Ale Trail, which can now be found in many cities across the U.S. Along with the Columbus Coffee Trail and the Made in Cbus Trail, we know visitors like curated experiences of the best our city has to offer and we plan to continue to be a leader in these offerings.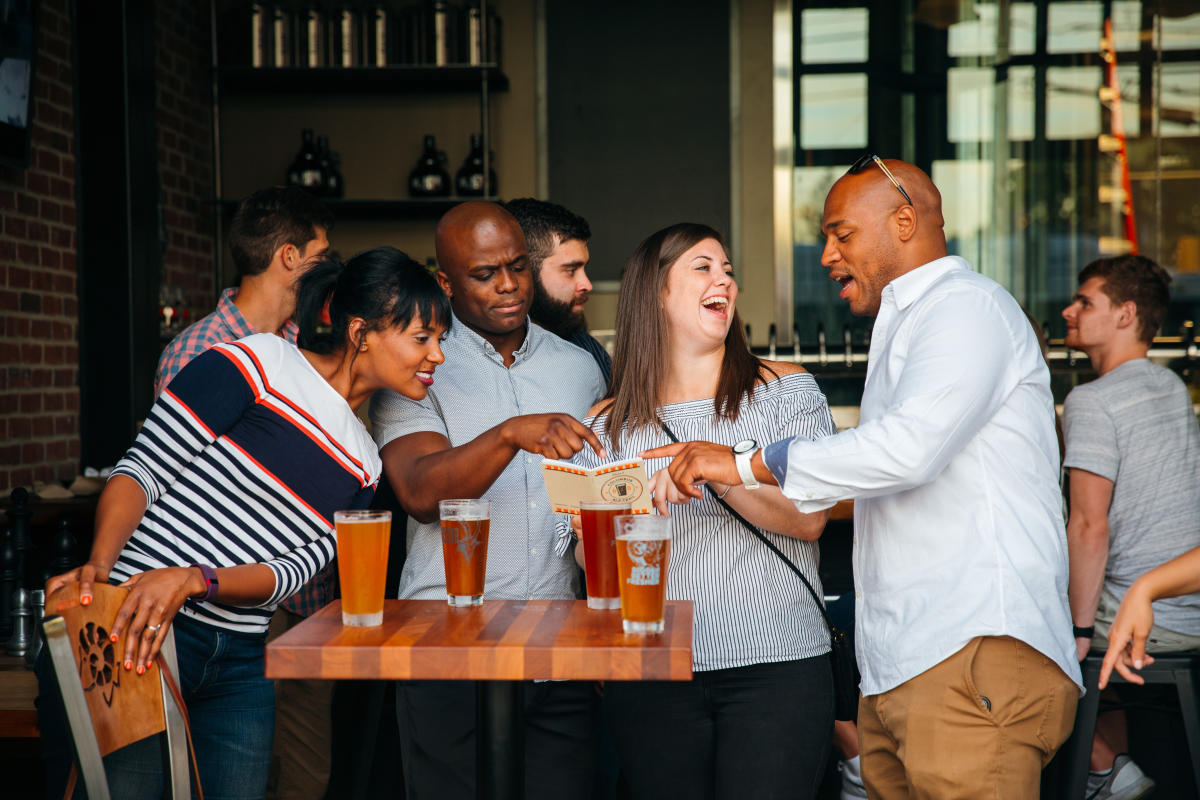 Already named to Travel Channel's top 10 domestic destinations to visit in 2020, the country's 14th largest city is showing no signs of slowing down as we head into the next decade. Keep up with the ongoing list of new-builds and expansions here and let us know how we can best serve your needs in the years to come.