In honor of National Travel and Tourism Week Experience Columbus is highlighting the bright future of meetings in the fastest growing city in the Midwest. 
The future of meetings in Columbus is…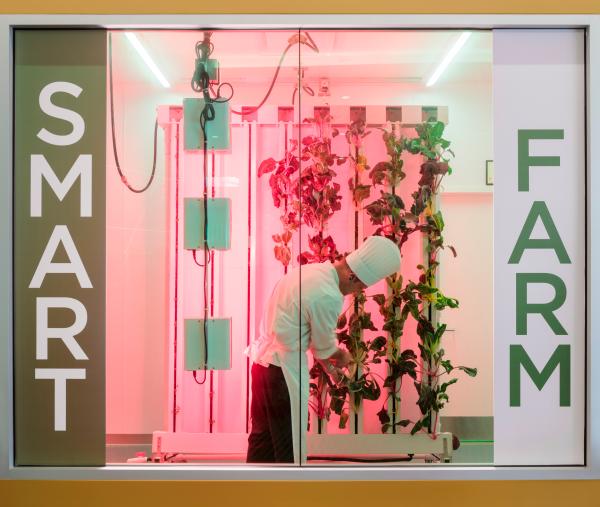 Innovative & Sustainable
Columbus is proud to be an industry leader in sustainable convention center operations. From the Sustainable Columbus initiative to our evolving Sustainable Events Guidelines, the city has come together at both local and regional levels to discern the most sustainable practices for meetings in Columbus.  
The Sustainable Columbus initiative encompasses a climate action plan, a community choice energy aggregation program, and a solar co-op, among other innovative community measures. Further, the city has a rich history of advancement and development, from winning the U.S. Department of Transportation's Smart City Challenge in 2016 to serving as host to multiple game-changing brands, such as Battelle, The Transportation Research Lab, and the recently announced Intel project (among others).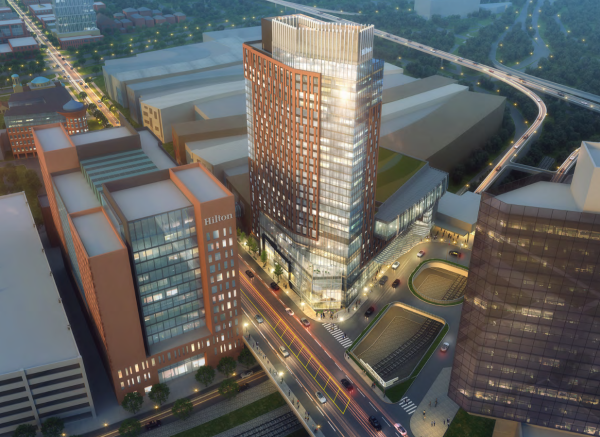 Expanding
Columbus' convention hotel package is both impressive and expanding. The Hilton Columbus Downtown expansion brings 1,000-rooms directly connected to the convention center. On the 28th floor, the hotel will feature a stunning rooftop bar with beautiful views of the city for your attendees to explore new heights. By Fall 2022, Columbus will have more than 5,000 hotel rooms in the downtown core, 2,700 of which will be connected or adjacent to the Greater Columbus Convention Center. In total, there will be approximately 32,000 hotel rooms citywide.  
Facilitating Industry Recovery
Our teams are ready and waiting to assist meeting planners with attendance building in 2022 and beyond. From our dedicated Destination Experience team - personnel who walk alongside planners to provide curated local guidance and advice through the planning process - to the immersive experiences and content creation that our team can offer, we are prepared to help you entice your group back to in-person meetings. Read our recent post on Event Marketing Strategies to Help Boost Attendance.  
And, for attendees who want to live for life beyond lanyards, our Attendee Savings Pass provides discounts to shop, sip and explore local businesses, restaurants, and attractions to enjoy deals and discounts exclusively for our visitors.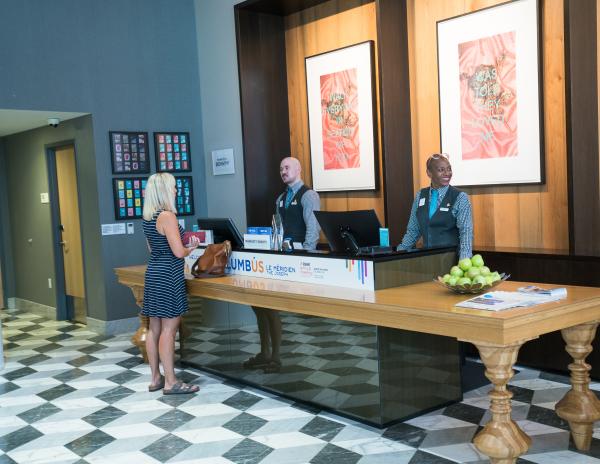 Creating Jobs
In Columbus, tourism isn't just visitors – it supports one out of every 12 jobs in Franklin County. In fact, historically, tourism has supported 78,000 jobs in Columbus. Our people and our vibrant neighborhoods are collaborative and resilient, and our local tourism industry has come through the pandemic with innovative strategies and the support of the community. Our travel and tourism folks here are ready and excited to welcome visitors (and staycationers) to the city! From restaurants to hotels, the Columbus community couldn't be more optimistic and prepared to host meetings in 2022 and beyond.  
Fostering Inclusivity
Across the board, diversity in tourism positions has been shown to be lacking. That's why Experience Columbus and the Greater Columbus Sports Commission partnered with Tourism Diversity Matters to create the Diversity Apprenticeship Program (DAP), an initiative that has been successful with its inaugural methods in achieving more diversity in the local tourism industry. DAP takes cohort members on a rolling basis; once accepted into the program, participants – who must identify as BIPOC individuals and have an interest in the tourism and hospitality industry – are hosted with various participating Columbus businesses and organizations (such as hotels, Experience Columbus, the Columbus Blue Jackets, and more). With successful program completion, DAP participants are guaranteed a position with a participating company, providing a much-needed opportunity for BIPOC individuals to be supported in entering the tourism industry.  
To support Black-owned businesses, Experience Columbus partnered with the Columbus Fashion Alliance to launch CBUS Soul, a platform that amplifies the rich, historic, innovative, and forward-moving Black culture that helps to fuel the vibrancy of Columbus. Curated itineraries and a directory of businesses are available online or can be customized by our destination experience team.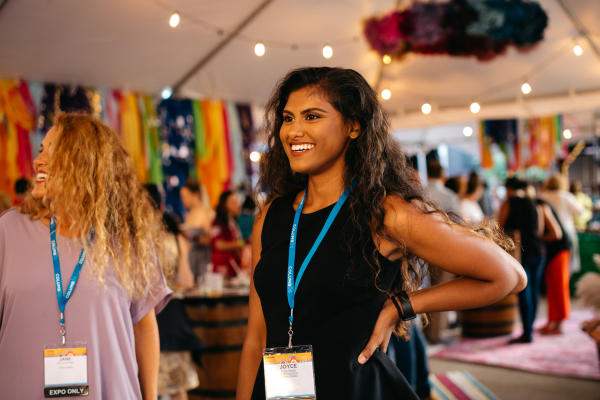 In-Person
Columbus is conveniently located for many meeting attendees – Columbus is within 550 miles of nearly half the nation's population, just a day's drive or a one-hour flight. And, John Glenn International Airport is just eight miles or 10 minutes from downtown making our city an ideal spot for your attendees to gather. As we in the industry all seek to safely navigate the return to in-person meetings, Columbus has plenty of thrilling and unique experiences to offer visitors. Whether your attendees will be fascinated by creative local makers' experiences that can only be found in Columbus or they want to attend one of our countless festivals, there's always something to be part of here. In fact, we have festivals and celebrations scheduled for nearly every weekend this summer, and your attendees are invited to join our community for what promises to be an exciting summer and fall this year.  
Proud to Host PCMA Convening Leaders 2023
Columbus is the proud host of PCMA Convening Leaders 2023 - we hope you can join us January 8-11. As always, our city will roll out the red carpet for meetings professionals to experience all our city has to offer both planners and attendees in person!