Now in its 38th year, Gallery Hop is known as a legendary tradition in celebration of the arts. On the first Saturday of each month, people flock to the Short North Arts District to visit special exhibitions, see live performances, and snack on local bites.
Planning to attend? Here's what you need to know: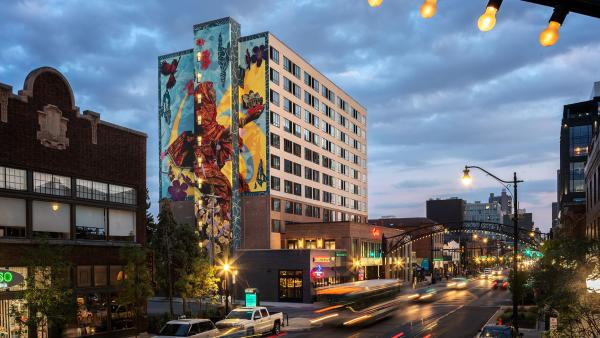 Where does Gallery Hop take place?
Dozens of participating galleries in the Short North Arts District in downtown Columbus. Explore places like Brandt-Roberts Galleries, Sherrie Gallery and even the Pizutti Collection during Gallery Hop for an art-filled evening in the city. View a map of locations and the event here.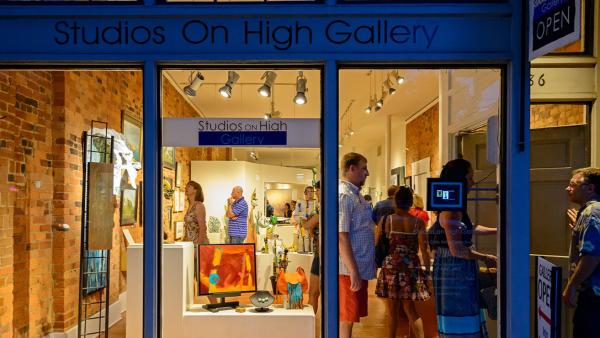 When is Gallery Hop?
Also known as Columbus' favorite day of the month, Gallery Hop takes place on the first Saturday from about 3 pm to 7 pm. Participants are encouraged to check each gallery's official operating hours ahead of the event. Each December, a special edition of the event, Holiday Hop, takes place with a festive twist!
Where to Park.
With 13 garages and surface lots, there is plenty of safe places to parking in the Short North Arts District. Parking on the street all over downtown Columbus, including the Short North Arts District is made simple and easy with the Park Columbus app. Other transit options include Uber, Lyft, CoGo Bike Share, Bus - COTA and more. View a complete guide to parking in the Short North Arts District here.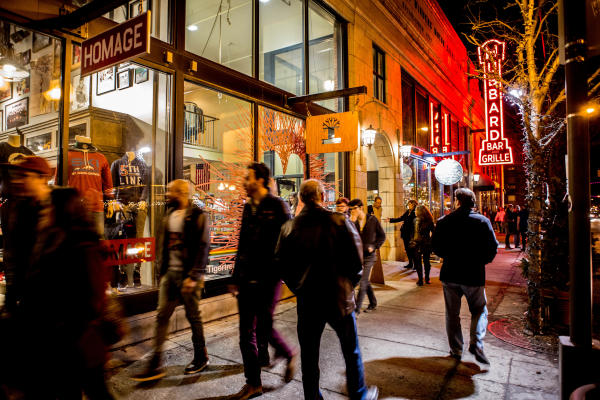 What to Expect.
When attending Gallery Hop, participants are completely immersed in the works of emerging and established Ohio-based and nationally acclaimed artists. Venues from independently owned galleries and non-traditional spaces like boutiques, salons and restaurants spotlight these works for all to enjoy.
Artisan vendors perform musical instruments, dances, stilt-walking and more in different parts of the neighborhood adding even more vibrancy to the event.
Plan on staying in the neighborhood for shopping, dinner and drinks! There are more than 100 businesses to explore in the Short North Arts District.
Gallery Hop is organized by the Short North Alliance and sponsored by Greater Columbus Arts Council, Art Makes Columbus, Music Columbus, CD 92.9, The City of Columbus and Industrious. Learn more about Gallery Hop here.