Professional Development Session Descriptions and Speaker Bios
Food, Fashion & Art Panelists 
Wednesday, May 8 | 9:00 – 10:00 a.m. 
This session gives you the chance to hear expert insider tips for breaking into food, art and other feature writing for non-travel publications. Our panelists include: 
Tara Cox 

Currently the executive managing editor of Rachael Ray Every Day magazine, Tara Cox has also held positions at Details, Popular Mechanics, Men's Journal, Food Network Magazine, and Us Weekly. Her byline has appeared in the New York Post and Newsday and on Bust.com. Tara has reviewed restaurants for the Time Out New York Eating & Drinking Guides and tasted and blogged about more than 30 black-and-white cookies in pursuit of the best of New York City's classic treat. As founding editor of RVLiving, the award-winning upscale domestic-travel magazine for the motorhoming baby boomer, Tara wrote about all kinds of quirky Americana, from the mermaids of Weeki Wachee Springs, Florida, to the debate on the country's largest ball of twine. In 2013 her book, Airstream: The Silver RV, was rated Highbrow/Brilliant on New York magazine's Approval Matrix. Tara lives in New York City with her almost Instagram-famous cat, Augustus Leopardo. 
David Ebony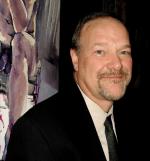 David Ebony is Managing Editor of Art in America magazine and a frequent contributor to Artnet News and Yale University Press online, among other publications. He is the author of Botero: Abu Ghraib (2006) and Carlo Maria Mariani (2002). He lives and works in New York City. 
Melissa McCart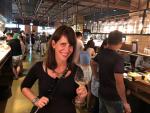 Melissa McCart is the editor of the site-formerly-known-as-Salty on Medium; she has been the dining critic and restaurant reporter for the Pittsburgh Post-Gazette (that just won a Pulitzer), Long Island Newsday and New Times in South Florida. She was New York Editor for Eater NY and has written for Bon Appetit, The Washington Post, Eater National, Washingtonian, and more. She recently was awarded a Pulitzer Center grant for research on restaurants and immigration.    
Every City Has a Story 
Wednesday, May 8 | 10:00 – 11:00 a.m. 
Every city has a story; and many also have a city magazine that chronicles those tales. Often those publications hire freelance writers. Our panel of editors will share what city content magazines are seeking and how to approach editors in your own city and in the cities you visit. They include: 
Mary Chellis Nelson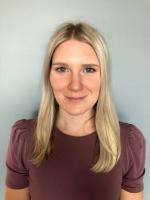 Louisville native Mary Chellis Nelson is the managing editor of Louisville Magazine, where she has worked since 2012. 
Hal B. Klein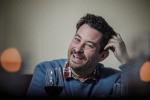 Hal B. Klein is Pittsburgh Magazine's food editor and dining critic. Hal covers the development of Pittsburgh's restaurant scene and also writes about topics such as rescuing and repurposing potential food waste, farming and the revival of Pittsburgh's greatest sandwich, the Turkey Devonshire. He is a multiple Press Club of Western Pennsylvania Golden Quill Award winner for his writing about the region's food landscape and Association of Food Journalists Award finalist for his work on permaculture. Hal is an avid gardener and bagel baker. 
Alex Baldinger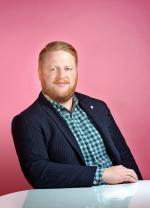 Alex Baldinger is a senior editor at Toronto Life magazine where he currently oversees the magazine's award-winning food and dining coverage. Prior to joining Toronto Life in 2016, Baldinger was a writer, editor and digital producer on the features team at The Washington Post. His work has been recognized by the James Beard Foundation, the Society for Features Journalism, the Association of Food Journalists and the Canadian Digital Publishing Awards. A native of Washington D.C., Baldinger and his wife live in Toronto. 
Jim Vickers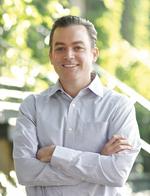 Jim Vickers is the editor of Ohio Magazine, a monthly publication that shares the beauty, the adventure and the fun of life in the Buckeye State. He has served as the magazine's editor's since 2013. Prior to that, he was managing editor at Cleveland Magazine from 2005 to 2013 and has been with Great Lakes Publishing since 2000. Jim grew up in New Philadelphia, Ohio, and attended Bowling Green State University. He resides in Sagamore Hills. 
Planes, Trains & Automobiles 
Friday, May 10 | 9:00 – 10:00 a.m. 
Editors of in-flight, motorcoach and auto club magazines give us the inside scoop on writing for their specific audiences. 
John T. Garcia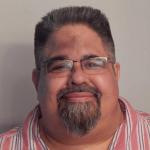 As the Associate Editor at Traveling Times Inc., John edits and writes for publications and brochures for AAA clubs and other travel-related companies. He serves as managing editor for the AAA Ohio Auto Club's AAA Magazine and AAA Hudson Valley's AAA Every Day magazine. Before his current role, he spent 25 years in the newspaper industry in various positions including sports reporter, travel editor, assistant business editor and niche publications manager. John is a third-generation Southern California native and an avowed Disney geek. 
Courtney Birchmeier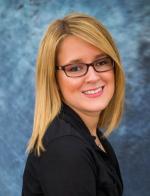 Courtney Birchmeier is the editor in chief at Group Tour Media, a publishing company headquartered in Holland, Michigan. Group Tour Media's portfolio of publications includes more than 10 titles, including its mainstays: Group Tour and Student Group Tour magazines, which connect tour operators and group leaders with group-friendly destinations. Courtney oversees a team of editors and freelancers who work together to keep a pulse on the travel industry. It's a great day at the office if her dog, a chow/lab mix named "Kiwi," is in tow. In her free time, she enjoys cheering for her alma mater (Michigan State University), reading (for fun, with no red pen in hand), sampling craft beer and adding new destinations to her travel bucket list. 
Sarah Elbert 
Sarah Elbert is the editor in chief of Delta Sky magazine, the inflight magazine of Delta Air Lines, which is published by MSP Communications and reaches 6.3 million readers a month. Sarah oversees the editorial direction of the magazine and assigns, edits and writes features—from business trend stories (where do emoji come from?!) to travel stories to profile pieces on celebrities and CEOs. Before her role on Sky, Sarah was editorial director of MSP custom content. Sarah has also written for various national magazines and newspapers and has worked for the Associated Press, The New York Sun, The New York Times and National Geographic. She received her bachelor's degree from Northwestern University and her master's degree from Columbia University, both in journalism, and taught magazine writing at the University of Minnesota. 
American Travel Writers Idol 
Friday, May 10 | 10:00 -- 11:00 a.m. 
The journey continues as our judge, Ryan Krogh, sets out to discover the next American Travel Writers Idol. We'll meet our judge and hear firsthand what Krogh and his fellow editors at Men's Journal are seeking from freelance writers. Then, our American Travel Writers Idol hopefuls will take the mic for a once-in-a-lifetime live audition in North America's most beloved story pitching competition. Come ready to make a 45-second pitch and hear brief but oh-so-valuable feedback from this top magazine features editor. Find out whether or not you're going to Hollywood! 
You could walk away with the golden ticket... because THIS is American Travel Writers Idol! 
Ryan Krogh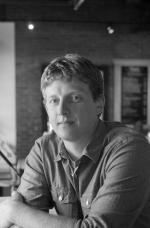 Ryan Krogh is the Features Editor at Men's Journal, where he oversees the magazine's feature well and travel packages for both print and online. He also edits and writes much of the magazine's food and drinks coverage, celebrity profiles, and books pages. Before Men's Journal, he was an editor at Outside. In 15 years in journalism, he has written about everything from how to build the perfect tree house to covering a first raft descent of a river in Peru to fishing with celebrity chef Tom Colicchio. His favorite stories, though, usually involve road tripping with his yellow lab, Magnolia.