What's new in Columbus
Columbus is continually adding new attractions and experiences to keep groups engaged. Book your trip now to see them all for yourself and rest assured Columbus is taking all precautions to keep groups safe and healthy upon reopening amidst the COVID-19 pandemic through the Live Forward Pledge.
Columbus Zoo and Aquarium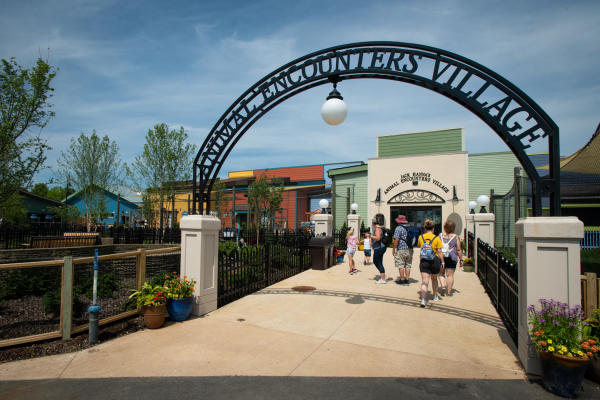 As seen on National Geographic's "Secrets of the Zoo," the Columbus Zoo and Aquarium is home to more than 9,000 animals representing 650 species from around the globe. While the Zoo closed amidst the COVID-19 pandemic, they were still able to put the finishing touches on a 4-acre, $40 million new exhibit, Adventure Cove to be ready for visitors when they reopened in June. The exhibit features:
Three tanks, totaling 375,000 gallons of water
Houses California sea lions and harbor seals, the first time the Zoo has had these animals on display since the 1970s.
A 60-foot-long acrylic tunnel offering 360-degree views takes visitors underwater as the playful pinnipeds swim above and below.
A 250-seat amphitheater will host demonstrations with aquatic animals. 
They showed guests the progress on hard hat video tours to keep you up-to-date with the progress of the habitat during quarantine. 
In addition, a new indoor area – Jack Hanna's Animal Encounter Village – houses more than 60 species of animals, including sloths, African penguins and cheetahs. This area of the zoo is meant to enhance connections between animals and people, with the hope of creating a stronger will for conservation. A stingray touch experience will also return to the zoo in the Animal Encounters area.  
As a great socially distant, outdoor activity, groups can go on a Wasifiri Adventure at the zoo and enjoy breakfast in the Heart of Africa, a VIP Giraffe feeding and a private animal encounter just for your group. All zoo properties, including Zoombezi Bay, The Wilds and Safari Golf Club have signed the Live Forward Pledge signaling their commitment to keeping guest and groups safe and healthy.
Franklin Park Conservatory and Botanical Gardens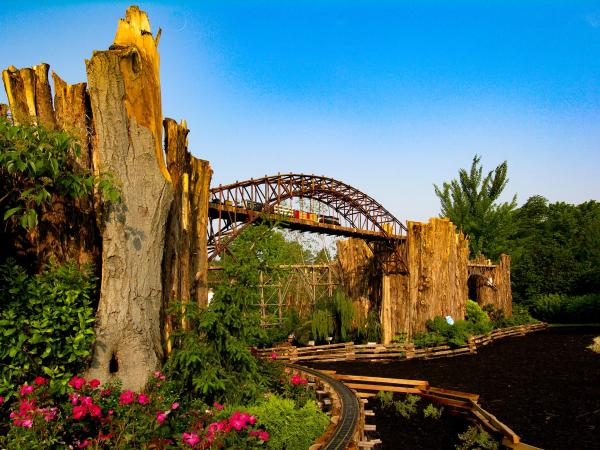 During the time of closures and cancellations, many people found themselves longing for the stimulation typically provided by the city's many attractions and public events. Luckily, many attractions, like Franklin Park Conservatory and Botanical Gardens rallied to create innovative, fun ways to keep the community and groups engaged during this time. 
Shutdowns didn't stop Mother Nature, so Franklin Park Conservatory brought seasonal exhibitions to living rooms across the country through virtual tours. Those exhibitions included:
Group-favorite Blooms & Butterflies exhibit
Bonsai exhibit
Chihuly: Celebrating Nature, getting a glimpse into the world's largest collection of Chihuly glass artwork in a botanical garden and some of Dale Chihuly's never-before-seen glass artwork. 
 
The 90-acre Conservatory has since reopened and won't slow down as we move into the fall months. They plan to host their annual Harvest Blooms exhibit transforming the grounds into an otherworldly autumn landscape of hundreds of pumpkins, heirloom gourds, colorful mums and various foliage cascading throughout the gardens in a safe, socially distant way. In addition to Harvest Blooms, the Paul Busse Garden Railway exhibit is on display through Jan. 6, 2021. Featuring 1,122 feet of miniature train tracks that weave through gardens, over visitors' heads and alongside waterfalls as they travel from one whimsical scene to the next, this exhibit is unlike any others ever created as it features a giant enchanted tree inspired by California redwoods, inside of which guests can explore and discover a magical scene hidden within. The experience is accompanied by fantastical villages and thematically designed horticultural landscaping that help bring fairytale magic to life.  
Franklin Park Conservatory was one of the many Columbus attractions that signed the Live Forward Pledge, signaling their commitment to groups and visitors health and safety upon reopening during the COVID-19 pandemic. 
National Veterans Memorial and Museum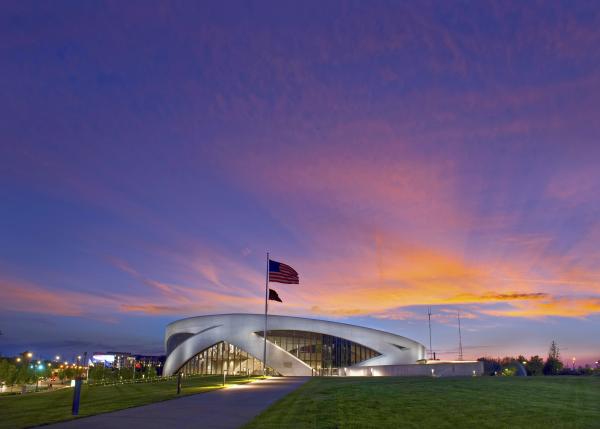 As the only museum in history dedicated to honoring all the courageous men and women who answered the call of our country, the National Veterans Memorial and Museum (NVMM) didn't halt the stories, remembrance or recognition of those who served our country when the rest of the world seemed to be placed on hold during the COVID-19 pandemic.  
Memorial Day weekend, NVMM had an I Will Always Remember Virtual Memorial where families and friends of veterans shared who they were remembering this year to help recognize the extraordinary individuals who gave their lives to protect our safety and freedom. NVMM honored, shared and preserved every veteran story.
They then hosted a Memorial Day Remembrance Ceremony on Memorial Day virtually via Facebook Live with a special message from Ryan Manion, whose brother, 1st Lt. Travis Manion of the United States Marine Corp gave his life in service to his patrol and his country. 
As Central Ohio veterans in nursing home facilities were alone and missing their loved ones during the COVID-19 pandemic, Experience Columbus and NVMM encouraged people to write letters to the Chillicothe VA Medical Center and community Living Center to celebrate their service and pay it forward with letters of hope and resilience during this difficult time.
 
Moving forward amidst the COVID-19 pandemic, NVMM will celebrate their two-year anniversary this fall and continue to celebrate veteran stories through permanent and special exhibitions, such as We The People: Portraits of Veterans in America. On display through January 2021, We The People will feature portraits from Mary White, a watercolor artist from Cleveland. Plus, to celebrate front-line workers during the pandemic, front line workers are eligible to purchase $5 admission tickets for themselves and their family members and receive a 10% discount in the museum gift shop through August.
COSI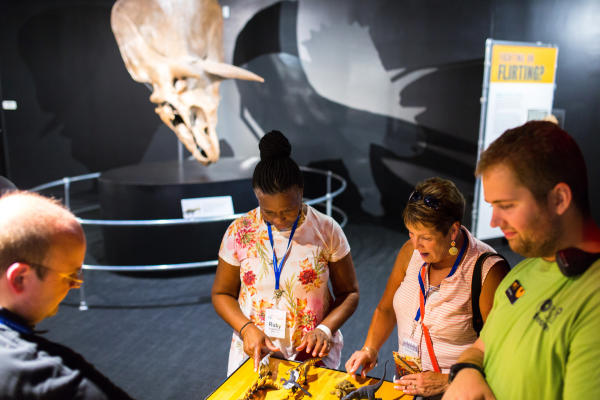 Although COSI, the Center of Science and Industry, has not reopened it's doors amidst the pandemic due to the slew of hands-on activities, they have provided a lot of virtual opportunities through their COSI Connect virtual science series. Every day, COSI delivers fresh, exciting and engaging at-home science learning and discovery activities through videos and hands-on activities. 
When they feel it's safe to reopen their doors, rest assured they have taken all the precautions to keep the health and safety of their guests a priority. COSI has also signed the Live Forward Pledge and is committed to providing the best experience for groups.