Neighborhoods in Columbus 
One of the best things about visiting Columbus is the chance to explore its fascinating and fun-filled neighborhoods. Few cities around have such a mix of diverse neighborhoods, all within a short walk of downtown, which makes a great epicenter for your Columbus visit. Head south to check out the historic charm and hot dining scene of German Village. To the west, you'll find the emerging arts epicenter of Franklinton with its industrial vibe. To th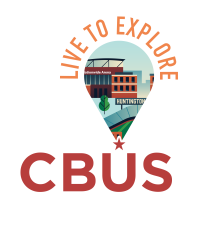 e north, the Short North Arts District delights with boutique shopping, outstanding nightlife and distinctive dining.
Live to Explore Cbus
Our weekly series, Live to Explore Cbus, features Columbus' thriving neighborhoods through the eyes of influential people who live, work and play in the area. Discover personal stories, favorite locales and best kept secrets about the neighborhoods that make our city so special, from the people who experience them every day!
Explore our neighborhoods