Columbus' food scene has been gaining notoriety in recent years and this year Food & Wine named Ohio's capital among the 32 best places to go and eat in the country. One of the most important players in Columbus' food renaissance is Cameron Mitchell Restaurants (CMR).
Known nationally for Ocean Prime, CMR operates 15 different concepts in Columbus as well as catering company, Cameron Mitchell Premier Events, and sister company, Rusty Bucket Restaurant & Tavern. For 25 years CMR has continued to grow and thrive, and we recently sat down with Brian Hinshaw, CMR's senior vice president of food and beverage, executive corporate chef and operating partner to hear his thoughts on Columbus' food scene.
Hinshaw has been with the restaurant group since 1999 and in his current role he manages a wide variety of culinary aspects across CMR concepts – from hiring new chefs and motivating all food and beverage associates to ensuring consistency in food quality throughout its restaurants. With culinary experience spanning nearly three decades in renowned kitchens of food destination cities around the country, such as San Francisco, Los Angeles and Chicago, Hinshaw is among the most talented and accomplished chefs in Columbus. He is recognized and respected for his creative cuisine, attention to detail and his dedication to training and mentoring aspiring culinarians.
That said, we appreciate him taking time out of his busy schedule to discuss the state of the food industry in Columbus.
Q: What sets the Columbus food scene apart from other cities?
A: Columbus' food scene used to be the best kept secret. In the early 90s it was pretty scarce, but things started to move and grow as fast food brands headquartered in Columbus (Wendy's and White Castle) gained popularity. You can see how we've been an incubator over time with new concepts being tried here. With so much business diversity in the city – OSU, Battelle, OhioHealth, etc. – the city's restaurant industry is almost recession-proof.
Q: What CMR concepts in Columbus are the most exciting to you right now?
A.  Of course, our newest spaces are always top-of-mind. M, one of our most beloved restaurants, just had an incredible remodel that we can't wait for people to see. Del Mar SoCal Kitchen and Lincoln Social Rooftop have both been on fire since their openings earlier this year and this is a major credit to the amount of background work that went into both. We travel the world to measure ourselves against other food cities and you can see the reflection in our concepts.
Lincoln Social has a bar menu that was influenced by travel in Italy; people aren't necessarily going there to eat but if they're hungry, they won't be disappointed. Del Mar has a somewhat Newport vibe with really clean, fresh food like an unbelievable lobster roll from Boston or wide rice noodle stir fry with beef from San Francisco. There hasn't been less than 250 people in Del Mar since it opened so you know you really have something with a response like that.
As for our tried-and-true concepts, Marcella's will always be at the top of my list. We met Marcella at her villa in Tuscany and learned her technique for rustic Italian food that you can fully see reflected on the menu, particularly the Italian tomato preparation.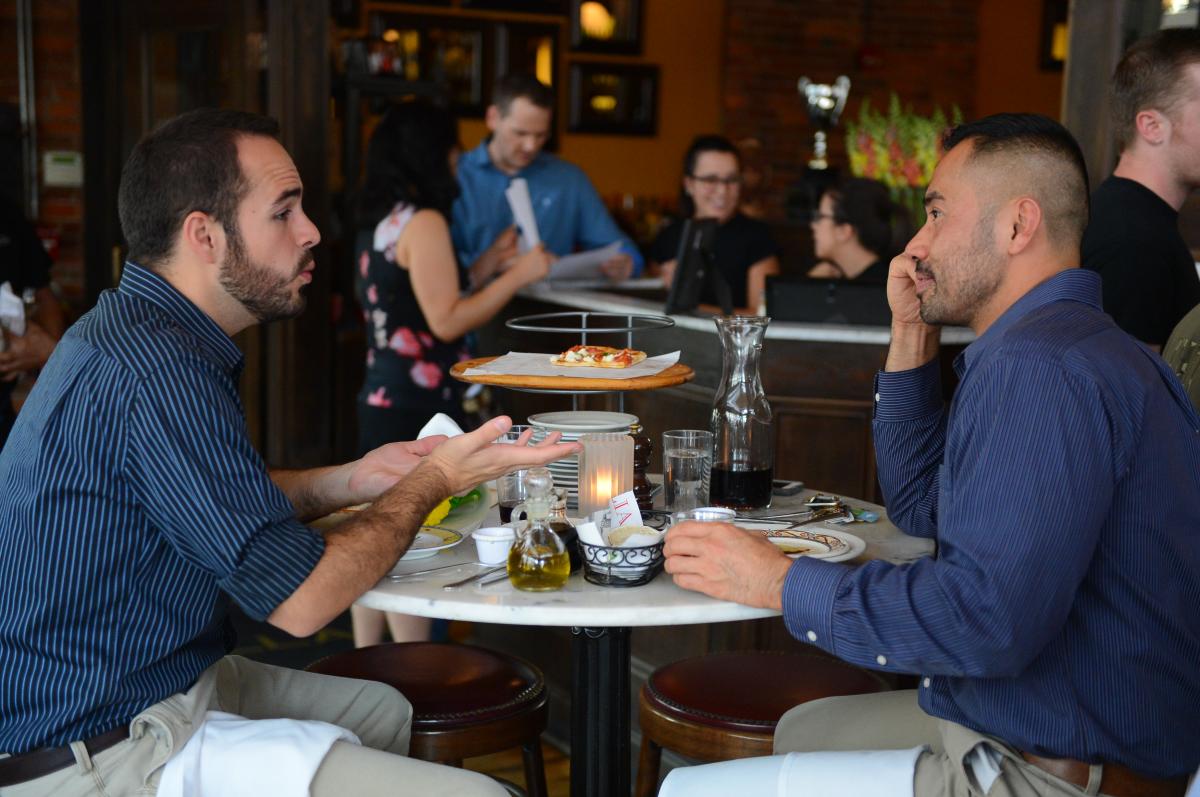 Q: Where do you dine when you're not at a CMR restaurant?
For breakfast I love the pastries and coffee at Fox in the Snow Café. Bakersfield is a great spot in the Short North while GoreMade Pizza in Italian Village is my favorite place for New York style pizza – super hot and straight from the wood-fired oven courtesy of a Brooklyn transplant. I like to hang out at the bar at Lindey's in German Village, and for fine dining you can't go wrong with Veritas – and make sure to get a wine flight!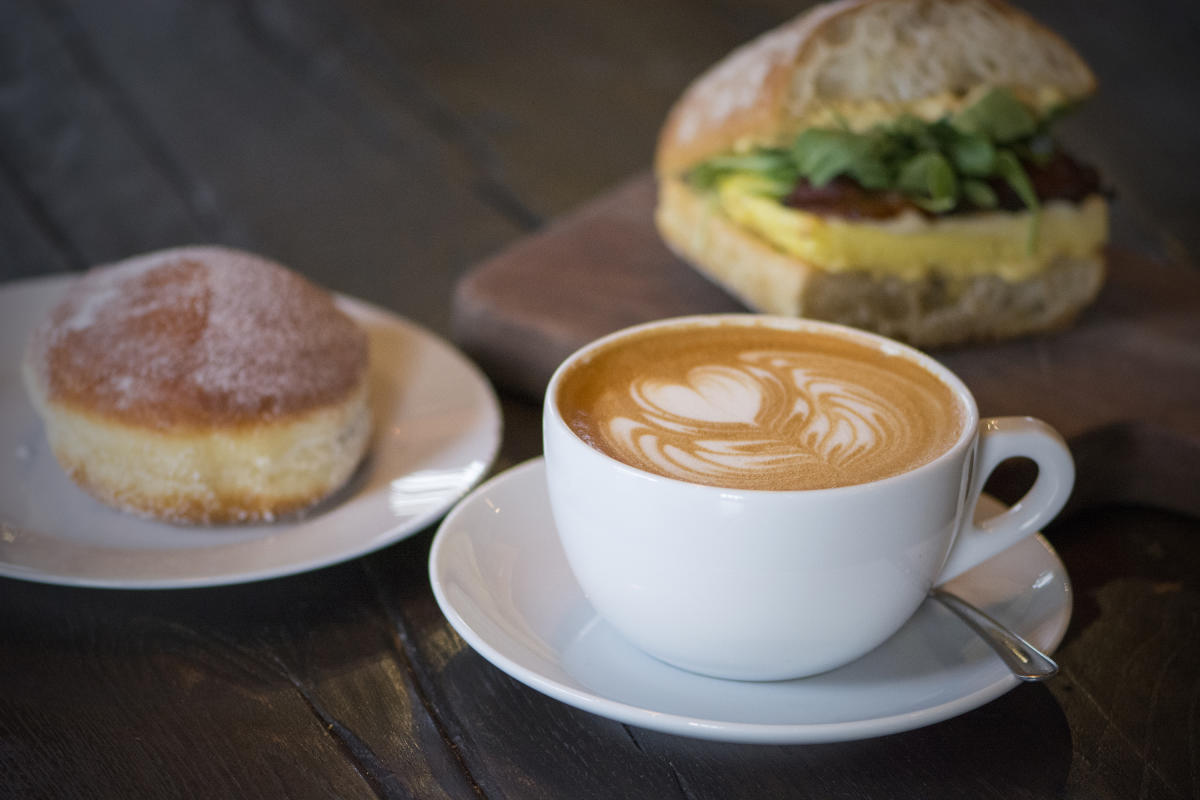 Q: Can you tell us what role you feel food plays in gatherings/events?
A: Those are your best memories! It's almost too huge to describe. Think how upset you are when the food is bad. If it doesn't meet expectations, it's 10 times more disappointing than anything else going wrong. This why we're so critical in everything we do. Our passion pushes us to be the best. With the advent of social media now, it's beyond just the taste as everyone is taking pictures now.
Because of all of this, when you work with Cameron Mitchell Premier Events, there's going to be a theme and we're going to plan it out - what you like, why are you gathering, flowers, color pallette, style of dinner (sit down, or stations) – so it's all exactly what you want. Food is a huge part of your overall happiness at your event, and we are always going to say yes to whatever idea you have. We're always going to go the extra mile and make sure you have the best experience possible.
Based on this conversation with Cameron Mitchell Restaurants' Brian Hinshaw, there's no doubt your group will be wowed by the food when meeting in Columbus. Contact us to book today.