Community Impact
Tourism fuels the local economy, employs residents, generates revenue, provides human services housing resources and supports local arts programs. Keep reading to learn more about the impact tourism has on the Columbus community and why Experience Columbus, the destination marketing organization for the Columbus region, is dedicated to growing visitor spending and enhancing the visitor experience.
Tourism...
Greater Columbus welcomes 49.6 million visitors each year. Those visitors provide $6.6 billion in direct spend to local businesses, including restaurants, boutiques and more.
The tourism sector supports nearly 75,000 jobs in Columbus and Franklin County — enough to more than fill Nationwide Arena, Lower.com Field, Schottenstein Center and Huntington Park combined. In other words, one out of every 15 jobs in Franklin County is supported by tourism.
The tourism industry generates revenue for vital city and county needs. In fact, local, state and federal tax revenue generated by visitors to Franklin County is estimated at $1.24 billion, providing millions in support to local human services, economic development and the arts.
Creates Return on Investment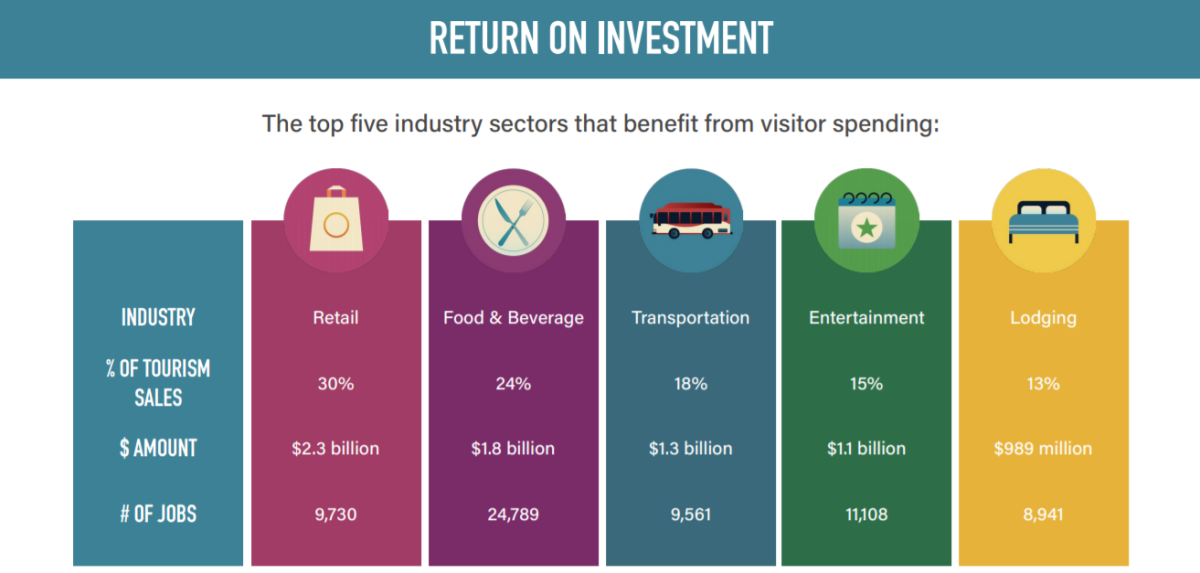 * The methodology used to calculate this number has changed to establish a new benchmark.