Columbus Neighborhoods
Columbus' vibrant neighborhoods offer endless entertainment options. Collectively, these districts are referred to as the "Five on High" as they sit on a five mile stretch of High Street, the city's main thoroughfare, and they are packed with restaurants, bars, clubs, shops, galleries and more. In Columbus, convention attendees are at the center of these urban entertainment districts.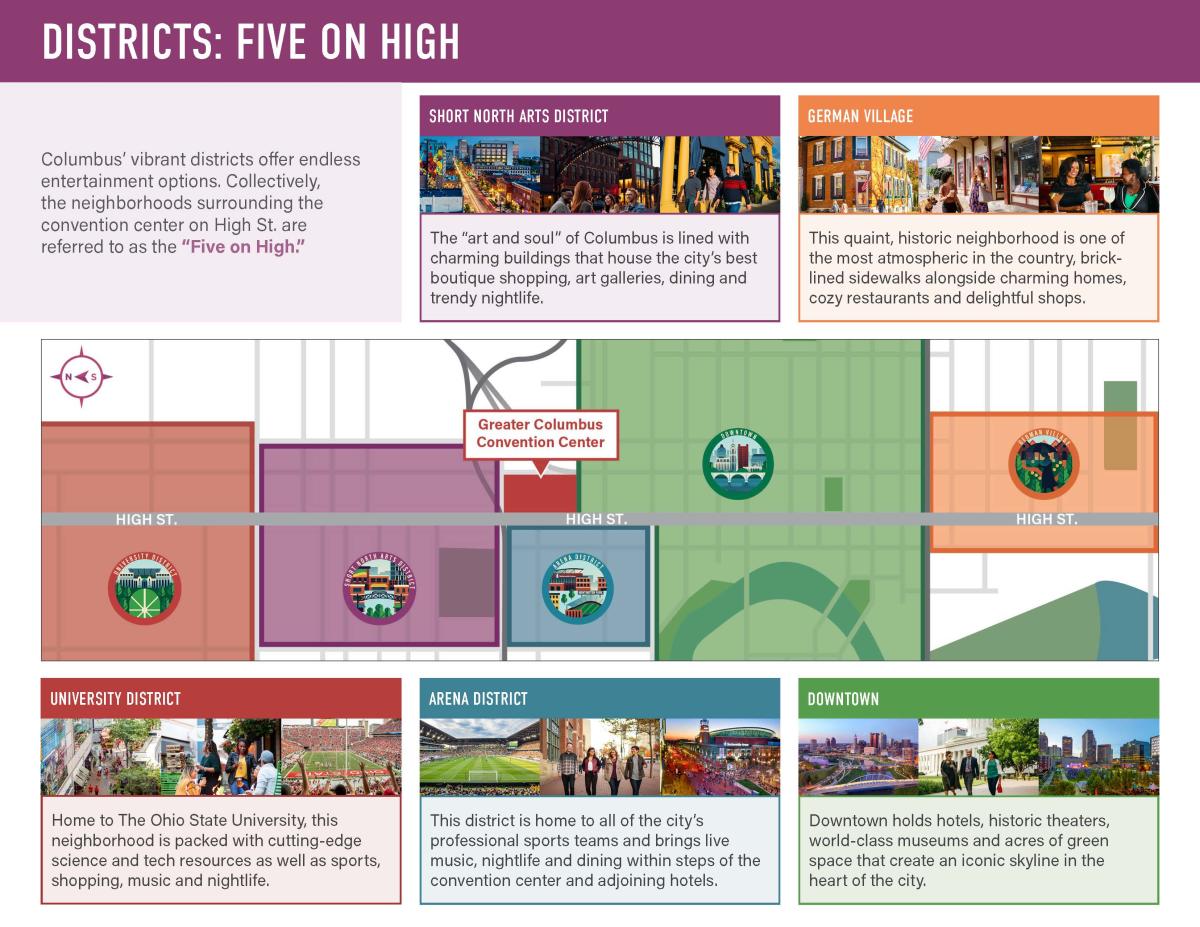 Walk, jump on a scooter or grab a short ride in an Uber to check out the highlights of these hip hoods:
With so much going on, it's impossible to pack a well-rounded Columbus experience into just one trip! Coming early or staying late? Check out more recommendations for exploring the city's culture, attractions, food, recreation and more.