Last week, more than 2,500 meeting professionals met in Toronto for MPI's World Education Congress (WEC). WEC focuses on creating unforgettable shared experiences, and with more than 80 education sessions over four days, it's safe to say that every attendee left feeling empowered to go forth and produce their best events yet. For those who couldn't make it, our talented team put together notes on some of their top lessons to help you too become a meetings magician.
Plan For Your Plan
Put together an outline before you begin the planning process. This may seem pretty basic, but consider both what you want your attendees to get out of the meeting/event/session, as well as what your attendees need to consider it a success.
Start by establishing your goals, and once you've done that, keynote speaker Vinh Giang told WEC attendees that, "the emphasis is not on the planning of every logistical element of the show; it's on guiding perspective, spotlighting influence and challenging belief systems." This is how we create innovative experiences.
It's important not to lose sight of attendee needs as well, because in today's activity-overloaded world it's not just enough to get your point across. To help guide you, Stacey Thorp, executive director of conferences and events at Freeman put together a Hierarchy of Needs for attendees, similar to famed psychologist Maslow's: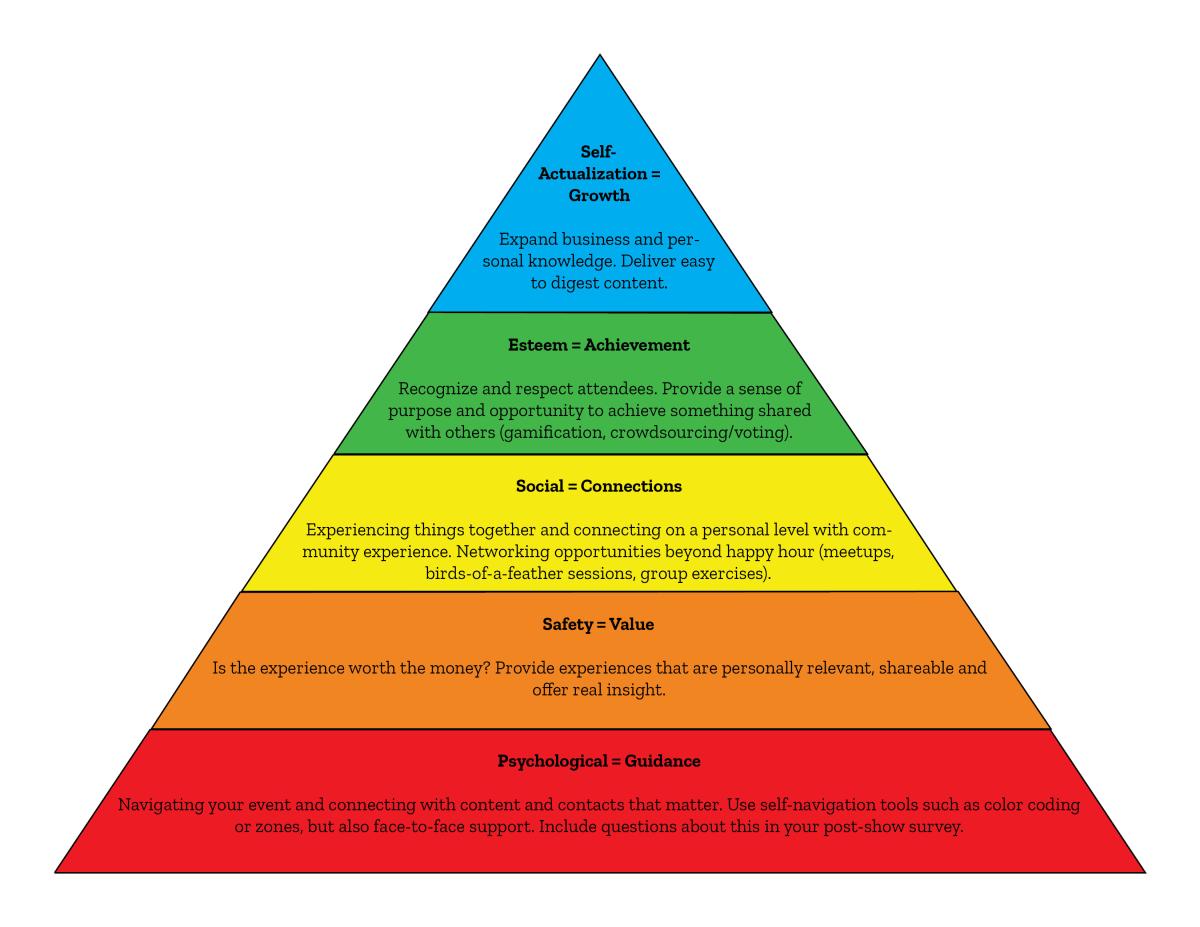 Make sure to map all of this out before diving into the planning to ensure you don't overlook something crucial. And, as concert pianist and keynote speaker Jade Simmons reminded the group, "Transformative experiences only happen once we pivot from planning to impress audiences to intentionally impacting them instead."
Purpose Over Product
Gen Z pushes businesses to be customer-centric in all ways these days. They care more about the purpose than the product. This can require a bit of creativity to ensure a positive difference is made in their lives when producing a meeting or event.
Presenter Duncan Wardle shared a few tips for getting to the heart of this, including the use of the improve technique "yes, and" to grow ideas. He also suggested putting together a list of rules and processes then picking one and breaking it and inviting a diverse face into the discussion to ensure a different mode of thinking is employed. Then, be sure to include visual, auditory and kinesthetic cues for your audience to truly feel the connection.
David Avrin, another presenter at WEC, added that it's important to look at every touchpoint on your customer's journey and ask yourself "Am I making it easy for my team? Or wonderful for my clients? Both?" And if not, make the necessary shift toward policies that are convenient for our customers even if not for our staff to ensure an improved customer experience.
Don't Forget Your Data
Breaking the mold in presentations and events is certainly one of the hottest topics in the industry right now, but it's important to ensure that anything put forth is still grounded by evidence. While always important, it is particularly so when presenting to anyone at a C-suite level.
So, while keeping the desired experiences and emotions at the forefront, ensure a lasting impact using insights proven by data. The chart below is a helpful tool to follow to become a data-driven professional, which will help convert even the toughest audiences, and everyone can employ it effectively when infusing their own personality.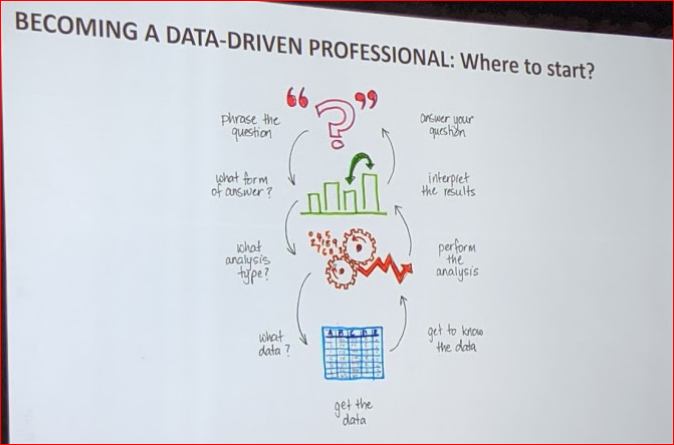 Contact our dedicated team today to find out how we can help insert some magic into your next meeting.