Vegetarian? Gluten-intolerant? Traveling can be hard when you have any sort of dietary restriction, but in Columbus there are a host of delicious options for those who cant have meat or wheat, offering more than just a side salad to pick at while the rest of the group feasts. These are just a few of the restaurants with vegetarian and gluten-free menu items, all offering traditional options for those without dietary restrictions as well, so the whole group can enjoy a meal together. Even better news: All of these are walkable from the Greater Columbus Convention Center or just a short ride away on the free downtown Columbus circulator the CBUS.
Vegetarian Venues
Northstar Cafe Rivaling some of the best beef burgers in the city, the delectable Northstar Burger is made with brown rice, black beans and beets, then piled high with white cheddar, kale, tomatoes and more. Just one of the many vegetarian options on the Short North restaurants menu, be sure look for the (v) distinction when making your pick of the litter.
Basi Italia Fresh, locally-sourced, plant-based fare is as much a staple of the Basi menu as protein-based meals. With the menu changing seasonally to reflect availability of local produce, expect a unique experience each time you visit this Victorian Village eatery.
Gluten-Free Gastronomy Marcellas - Traditionally gluten-laden foods, such as pasta and pizza, shine on this vintage restaurants special gluten free menu. No one with a gluten allergy has to miss out on hearty Italian dishes at this Short North joint.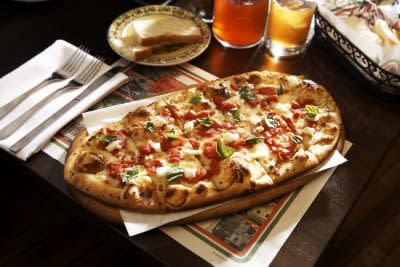 Rodizio Grill Over 90% of this Brazillian Steakhouses menu is gluten free, so pop on over to the Arena District and you should have no problem choosing a South American delicacy to try!
Best of Both Worlds
Dirty Franks Hot Dog Palace Among an abundance of gluten-free and vegetarian-friendly options, you can order up a Sauerkraut Dog with a veggie Polish sausage and a lettuce wrap to avoid any allergens and still leave full and satisfied.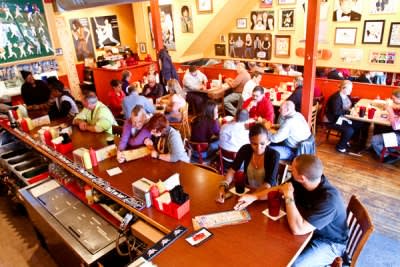 Strongwater This recent addition to the up-and-coming Franklinton neighborhood has an ample supply of vegetarian and gluten-free options, including the savory Jackfruit Steam Bun, which is safe for both diets, that features Jackfruit topped with spicy siracha slaw, shredded carrots and rojo sauce.