If you are looking for a vibrant, urban community in which to host your next event, join us for a 24-hour hosted visit highlighting the best of Columbus!
During your short stay, you will get to experience Columbus' booming cocktail and coffee scenes and an exciting event happening in the city (varies based on date chosen).
Columbus has the best coffee scene in the Midwest. By exploring the Columbus Coffee Trails stand-out shops you will taste what happens when quality and collaboration come first. Pick up a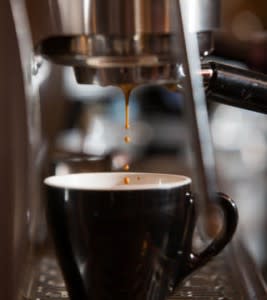 coffee trail card at any of the participating shops and buy a drink at four or more to claim your free Columbus Coffee T-Shirt. Four coffee stops may be a bit much for the day you're here, but all the more reason to bring your meeting to Columbus and your guests can experience it too!
Columbus beer scene is booming and the Columbus Ale Trail promotes the more than two dozen Central Ohio breweries. Visitors just need to pick up a copy of the Brew Book at participating locations or Experience Columbus Visitor Centers to earn stamps for trying local beers. The stops on the Ale Trail span throughout Columbus and many of them are located right downtown in Brewers Row, just a short walk from the Greater Columbus Convention Center.
In addition to the 25 local breweries, the Columbus region also has a couple of local distilleries including Watershed and Middle West Spirits, where you can tour and taste your way through their vodkas, bourbons and gins. Many local restaurants and bars mix up cocktails made with these local spirits. If you're looking for another option, there is also Brothers Drake Meadery featuring many seasonal meads, among other drinks. Currently, there are 3 different Cocktails and Coffee date options to choose from, which will provide a different event for you to experience while you're here.
March 17-18 Broadway in Columbus presents Beauty and the Beast. Based on the Academy Award-winning animated feature film, this smash hit Broadway musical is a classic musical love story filled with unforgettable characters, lavish sets and costumes and dazzling production numbers including Be Our Guest and the beloved title song. Enjoy this eye-popping spectacle in the extraordinary Palace Theatre.
June 2-3 The Memorial Tournament presented by Nationwide. This annual PGA TOUR invitational golf tournament is hosted by Columbus-native Jack Nicklaus and honors those who have distinguished themselves in the game of golf while also showcasing the worlds best golfers competing on one of the most challenging venues in the world.
June 17-19 Buckeye Country Superfest (option to attend one or both days). Ohio Stadium, home to the Ohio State Buckeyes, turns country for a two-day music festival featuring major names in country music including Luke Bryan, Jason Aldean, Lady Antebellum and Florida Georgia Line.
If you'd love to join us, but those dates don't work with your schedule, contact us to plan your own unique visit. More information can be found on our website. You must plan an event of at least 200 rooms on peak to qualify. RSVP here.