Photo courtesy of Lisa Ozag
Columbus is proud to have been names one of PCMAs 12 Cities on the Rise this past week. The cities on the list were singled out by more than 800 meeting planners in the 2014 Watkins Report, which rates cities on key factors such as hotels, convention services and facilities, accessibility and having a superior CVB/DMO. The list is comprised of those the planners deem worthy of keeping a close eye on as they strategically maneuver to attain/retain the attributes of the overall experience that planners find the most appealing.
The list is posted in alphabetical order, but if it was listed by merit, here are three reasons Columbus would take the top spot: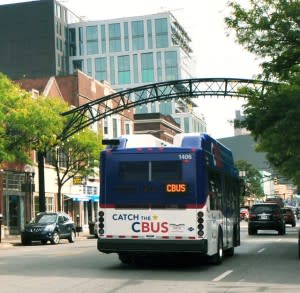 1. Our convention package is completely walkable! A plethora of dining, shopping and entertainment options lay just steps from the doors of the Greater Columbus Convention Center in both the Short North Arts District and the Arena District. Even better, for those who want to visit Columbus' downtown core or unique German Village and Brewery Districts but don't want to walk, the free Cbus circulator runs every 10-15 minutes along High Street, the city's main thoroughfare.
2. The food and drinks are phenomenal. Recently, Chef Bill Glover of Gallerie Bar and Bistro at the Hilton Columbus Downtown cooked a dinner at the James Beard House. Even better? All of his ingredients were sourced from Ohio and with the help of many local producers including Anderson Farms, Seventh Son Brewing and Watershed Distillery. Within the last year we have also launched the Columbus Coffee Trail and the Columbus Ale Trail to celebrate the burgeoning brew scene growing through quality and cooperation and make it easy for attendees to get a taste.
3. Its easily accessible. Columbus sits within 550 miles of more than half of the nations population and has more than 30 non-stop destinations on its routes. This number is growing dail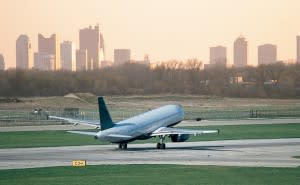 y as within the last year alone Southwest Airlines has added new direct flights to Dallas, D.C., Boston and the San Francisco Bay Area (Oakland). Renovations at the airport including modern terminals, improved dining and shopping options and increased Wi-Fi speed are currently underway to make the experience even better.
Its hard to stop at three, with so much more to discuss including the current modernization taking place at the Greater Columbus Convention Center as well as the dynamic fashion and arts scenes, but the best way to learn is to come for a visit and experience! We make it easy with our 24-hour Cocktails and Coffee hosted visit. For more information send us a note at sales@experiencecolumbus.com.