Visitors love Columbus for its rich mix of distinctive neighborhoods. What's even better is that most of those neighborhoods are located in and around the downtown Convention District, which makes them easy to explore during conferences, trade shows and events.
If you step out the north doors of the Greater Columbus Convention Center, you find yourself in the Short North Arts District, one of the premier arts and shopping destinations in the Midwest. Art galleries, local clothing boutiques, great places to eat and drink, and stunning parks - it's all right next door. Stretching more than a mile north from the Convention Center along High Street, the Short North offers plenty of places to explore, certainly more than you could see and do in one evening.The restaurants in particular are great for after-hours events and dinners for special events that won't require additional transportation if your groups are staying at any of the nearby convention hotels.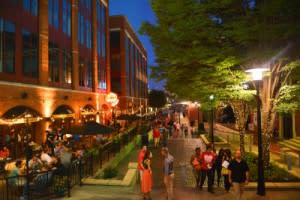 Just beyond the front (west) entrance to the Convention Center is the Arena District, which is centered around Nationwide Arena. The arena is home to the NHL's Columbus Blue Jackets, as well as concerts from national touring acts. During baseball season, the Columbus Clippers, AAA affiliates of the Cleveland Indians play at Huntington Park, named the best new ballpark in America the year it opened. Restaurants and bars that can accommodate large groups are peppered throughout the neighborhood, and raging nightlife can be found along Park Street near the city's culinary gem, the North Market.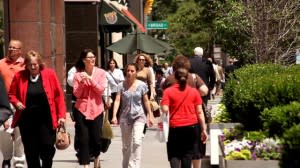 Downtown Columbus is experiencing a boom in both residents and new businesses, and Gay Street, only four blocks south of the Convention Center is a great example of that. From artisanal coffee and tea spots to upscale and down-to-earth restaurants, as well as distinctive local retailers, it's a worthy destination for a night out.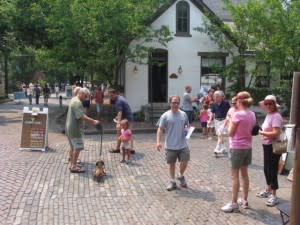 A two-mile walk, cab ride, free bus ride on CBUS, or bike ride (Columbus' excellent bike share program, CoGo, can help here) brings you to German Village, which is one of the largest privately funded historic preservation districts in the nation. In the mid 1800s, German immigrants built the neighborhood and private citizens have restored the hundreds of homes and businesses to their original splendor. The Third Street corridor is a good place to start exploring this neighborhood.