As the rejuvenation of downtown Columbus continues to fuel the city's upward momentum toward becoming one of the top meetings destinations in the country, Experience Columbus is proud to announce that we have signed-on as a Strategic Partner to the American Society of Association Executives' (ASAE) Alliance Partnership Program.
As a Strategic Partner, our organization will be afforded the opportunity to build on current relationships and continue growing our network within the association community. This puts us in a position to easily access ASAE members and increase their awareness about our dynamic destination by directly sharing with them all of the events, venues, activities and attractions that make up Columbus.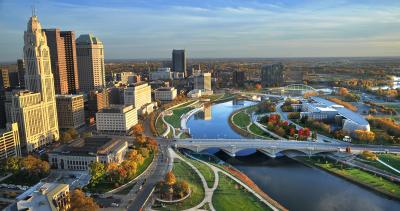 Of course, our readers already know about all of the wonderful things there are to see, do and experience here in Columbus. All walkable from the Greater Columbus Convention Center (GCCC), amenities such as the bustling boutiques of the Short North Arts District, the world-class entertainment of the Arena District and the 33-acre sprawling ribbon of parkland found on the Scioto Mile through downtown, make Columbus a great fit for any group.
Even better, it seems that we never stop having new development and activities to talk about! The renovation at the GCCC is now more than one-quarter of the way complete, with several meeting rooms and a ballroom already finished and having hosted groups. The Central Ohio Transit Authority (COTA) is launching AirConnect, an express circulator between Port Columbus International Airport and downtown on May 2, 2016. Also, we have two new upscale hotels set to join the market and offer more options for travelers; the 155-room Hotel LeVeque, an Autograph Collection Hotel, will be opening in downtown Columbus' historic LeVeque Tower in October 2016 while a 168-room Canopy by Hilton will open across from the GCCC in late 2017.
We look forward to sharing these things with new and broader audiences through our strategic partnership with ASAE.