Every time I see a visitor walking through the convention center or through the Short North with a cup of coffee they brewed in their room, I feel an urge to open their eyes to the great coffee shops that are just around the corner. Not to say that our hotels don't provide good coffee, they do. But in Columbus, there is lots of GREAT coffee.
If you actually LIKE coffee and don't just drink it as a source of caffeine, and you're staying in or near downtown, we've made a list of the best cup of coffee near you.
Hilton Columbus Downtown and Hampton Inn and Suites Downtown: Head to the North Market and find Staufs. If the North Market is closed (after 7 p.m.) take a short jaunt north on High Street to One Line Coffee, where you can ask a barista to help you find the perfect bean for your tastebuds.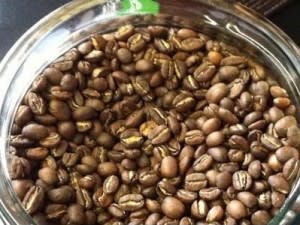 Renaissance Columbus, Residence Inn by Marriott Columbus Downtown and Doubletree Suites by Hilton Columbus Downtown: Cafe Brioso is less than 5 minutes away at the corner of Gay and High. Let your nose guide you by the smell of freshly roasted coffee. If you're feeling fancy, indulge in a cubano rich, creamy and assertive with just a touch of bittersweet chocolate its better to drink there and taking it to go.
Holiday Inn Columbus Downtown Capital Square: You're on the eastern edge of downtown, so take a quick walk a bit farther east to Upper Cup Coffee, on the western edge of Olde Towne East. If you have a few minutes, get it to-go, and enjoy it in Topiary Park on your way back.
The Westin Columbus: Take a 1/2 mile walk into German Village and indulge in a great cup of coffee at Pistacia Vera. Pick up a macaron while youre there.