This post was written by Emily Smith, Communications Manager and voice behind Pelotonia's social media channels, a non-profit organization that raises money to accelerate cancer research, and owner of Miss Em's, a jewelry and accessories company based in Columbus, Ohio. She also spends time with small businesses helping them with their social media strategy and training. You can connect with Emily on Facebook, Instagram and LinkedIn.
Are you trying to figure out how to use social media to help promote your event? Not sure where to start? That's OK! Many people are in this same situation and often get overwhelmed before they even start. We've put together a list of some best practices to help get started promoting any upcoming events!
First things first, make a plan. A lot of people think social media is super easy and they just end throwing together a post. They don't think about the "why" behind doing something. Put together a plan to help you achieve the most success. You're trying to promote an event, so most likely you're trying to get RSVP's, right? Make sure that your plan revolves around how to get people out to the event.  
Decide which channels you want to utilize to actively promote your event. You do not need to be on every channel if you're just getting started. Determine the best platform for who you are trying to reach and first focus your efforts there. Once you are comfortable and have a hang of that channel, add the next.
Get crafty! A few things to consider when crafting your posts:

Be sure you include a call to action (CTA) in your post: "RSVP Today." "Tag a friend who you want to attend with." "Double tap if you're looking forward to attending this event." Don't just post about the event and forget to include a CTA. You want them to attend, so get them engaged and make them do something about it! 
Include a compelling photo. If you have hosted this event in the past, pull up photos from the year before to show off past events. If you don't have photos, post headshots of speakers, the venue, or things they can expect to see. Try to avoid using any stock images unless you absolutely have to.
Utilize emojis. You don't need to do this for all of your posts, but they do catch people's attention. Utilize them when appropriate.
Make sure to tag the location of the event in your posts and if you have any other partners participating. Great way to get some extra shares from those who are also going to be there… and some free social coverage.    

Boost your post. Many people don't realize that Facebook doesn't even show organic business posts to a large percentage of your fans. Facebook is a business, they want your money. Putting just a few dollars behind a post will help to ensure more people see your posts and learn about your event. You don't need to have a huge budget for this, but it can go a long way in getting people to your event and getting in front of them.
Get involved and be active. Don't just post about your event once and hope for the best. Get actively involved with your users. The entire point of "social media" is to get social! Some things that I have seen work well are asking your audience open ended questions or questions that get people tagging friends to help build awareness. Examples include:

What are you most looking forward to about this event?
What do you hope to get out of this event?
Do you know someone else that could benefit from this event? Tag them below and see if they want to come with you.
Tag a friend who would love to come to this event with you! (You can even do a giveaway with this if you want to!)
*Keep in mind when people start interacting with you, you should interact back! If they comment and say "This would be a perfect event for my mom and I" – respond back with "We would love to see you and your mom. Girls night out!"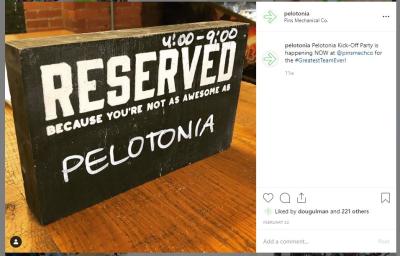 Post sneak peeks pictures or back stage pictures on your channels. People like to see what's happening before the event, during the event, and after the event. The best way to do this is to include them throughout your entire process. Baking a cake for the event? Snap a shot of the baker who is making it. Having a special speaker presenting? Take a picture of them talking to the camera crew or getting their makeup done to get people excited about them there. I mentioned it earlier, but do not forget to tag them in these photos. Great opportunity for them to share your content to their audience as well!
Create or share your hashtag with your audience before the event. Don't let your new and hip hashtag be announced right at the event. Send out your event hashtag prior to the event, use it in your social posts leading up to the event, and throughout the entire event. Making your audience knowledgeable about this ahead of time will get them posting about you before, during and after your event.

Pro-tip: When people are posting with your hashtag – LIKE the photos and comment on them. People love hearing from brands that they like and if they're talking about you in a positive way, they will be excited to hear from you. It's amazing the brand loyalty you can create by doing this.

During the event, post tons of great photos and if you have speakers, post quotes from them. This will be great content for your audience to share, or they may even be looking for a photo of themselves in the crowd.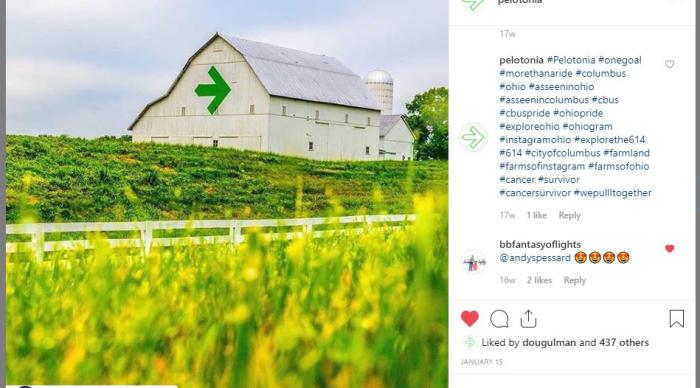 These are just a few things to get you started. If you're already doing these things, you're ahead of the game! I would be happy to talk to anyone who is looking for more best practices on specific platforms if you have any questions.