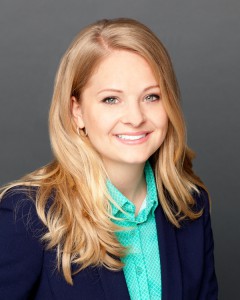 Leah Zender, CTA, has moved from membership sales manager to convention sales manager here at Experience Columbus. Leah served as membership sales manager for more than two years during which time she helped Experience Columbus achieve 1,000 members. In her new position, Leah will work with groups in all markets with 201 550 peak room nights as well as HelmsBriscoe. We are excited to have Leah join the convention sales team and to introduce her to all of you!
Fun Fact:
I once danced in the Macys Thanksgiving Day Parade as a snowflake and I even made it on TV!
What is your favorite memory as membership sales manager?
Its definitely hard to choose but I think that my favorite memory is the Event Expo we hosted this past fall. It was a fantastic showing of all of the incredible people, services, attractions, restaurants and more that our community has to offer and it was beautifully curated in the new
Columbus Museum of Art
.
What excites you most about working in convention sales?
Well, Ive spent the past few years getting to know the best that Columbus has to offer through our members and now I cant wait to show it off on a much broader scope to planners and meeting attendees.
We know you are a big coffee drinker, what is your favorite place to grab a cup of joe?
The Roosevelt Coffeehouse
!
What song do you currently play on repeat?
Im a little embarrassed to say this but I currently love Justin Biebers What do you mean? Its really catchy and I like his new sound.