One of the most exciting things about finally having ushered in 2018 is that we are officially in the same calendar year as the highly-anticipated opening of the National Veterans Memorial & Museum on downtown Columbus' Scioto Peninsula.
This is not just your traditional site, rather it is significant in that it will be the only place in the country that honors all veterans, including the 22 million currently living in the U.S., their families and those that have come before, across all branches of service and all eras of conflict. It will be a site of both education and remembrance. It is not meant to be solely a war memorial or military museum, rather a place to go on a narrative journey of individual stories and shared experiences of veterans through history. The 50,000-sq.-ft. facility will be located on a seven-acre tract of land along the Scioto River, and will offer space for gatherings, ceremonies, celebrations and public events; opportunities for reflection in the Memorial Grove and Memorial Room; and exhibition galleries, both rotating and permanent, to learn more about the experiences of the brave men and women who serve and have served.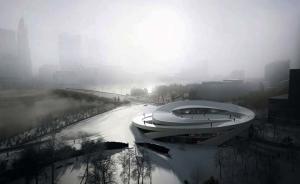 Already, Architectural Digest has named the site as one of "the 12 most anticipated buildings of 2018" and one of "the 15 most noteworthy museums opening this year." One writer concludes, "While the design of some museums scream for attention, the National Veterans Memorial and Museum is beautifully understated, honoring the country's veterans in an appropriately somber manner. Indeed, much like the people it's honoring, the structure has a dignified form that appears to be organically grown from the ground."
Each visit promises to be a powerful experience. Paying tribute to the sacrifices made by these men, women and their families is important, and we look forward to welcoming visitors and military groups to the site this fall.