Research has long shown that spending time outside has numerous benefits for mental health and overall well-being. According to The Journal of Positive Psychology, spending even as little as five minutes outdoors is linked to significant mood boosts. As the conversation around mental health in this country grows, we know that you as meeting planners are doing everything in your power to incorporate mental health boosters into your schedules, but this can still prove difficult when the core of the industry revolves around spending 8-10 hours inside for various sessions.
When meeting in Columbus, there are a few easy ways to help nurture your attendees' wellness by promoting time spent in nature.  
When the Greater Columbus Convention Center underwent a major renovation, completed in 2017, a point was made to incorporate as much natural light as possible within the expanded facility. For that reason, the nine new meeting rooms all have large windows and the entire north atrium is glass-enclosed to allow sunlight to filter into the facility all day. Add a little green to the mix by stopping by the hydroponic vertical Smartfarm, from which 5,000 pounds of produce are harvested annually for use within the center, with extras being donated to support those in need throughout the community.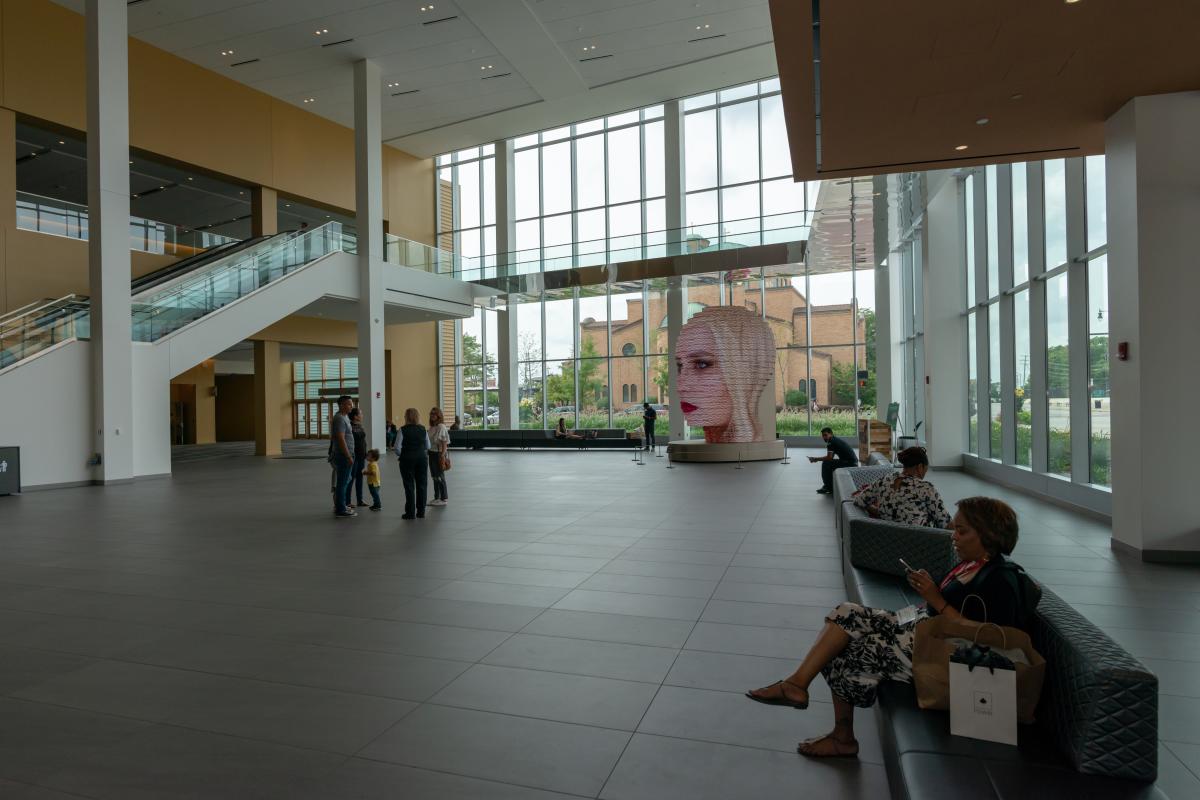 The 10,000-square-foot Arnold Plaza in the front of the convention center along High Street is a major asset for attendee well-being. Whether just a spot to pop out to between sessions or a place to enjoy lunch in the sunlight, it allows for time outside without leaving the property when the schedule is tight. As planners, you could also consider activating in this space and using it as a hospitality plaza to not just allow, but to encourage attendees to spend a bit of time in the great outdoors.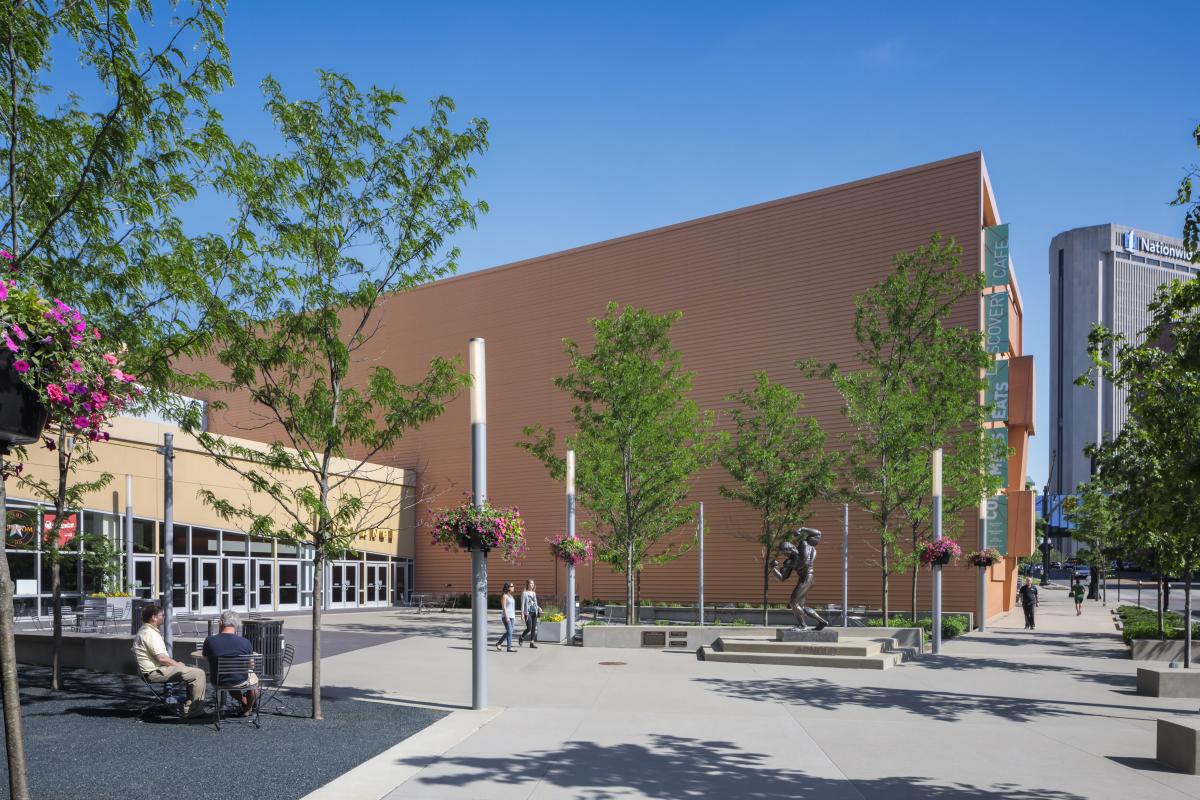 For when there is more time, Columbus is incredibly unique in that there are 279 acres of greenspace tucked between its buildings. With the end of summer rapidly approaching, we're getting ready to enter what is easily Columbus' most beautiful season – fall – when the air begins to cool and the leaves begin to change, making it the perfect time to explore Columbus' picturesque parks. Goodale Park, the city's oldest park is just one block from the convention center, while other nearby options include Columbus Commons in the center of downtown on the site of the old City Center Mall, the Scioto Mile's recently revitalized riverfront offering 33 new acres of farmland, and the Scioto Audubon, home to the world's largest free outdoor climbing wall. These parks make great event spaces, many hosting a festival of their own any given weekend in the summer months, and we've put together a few exercise routes that incorporate jaunts through them as well for attendees who like to get out in their free time.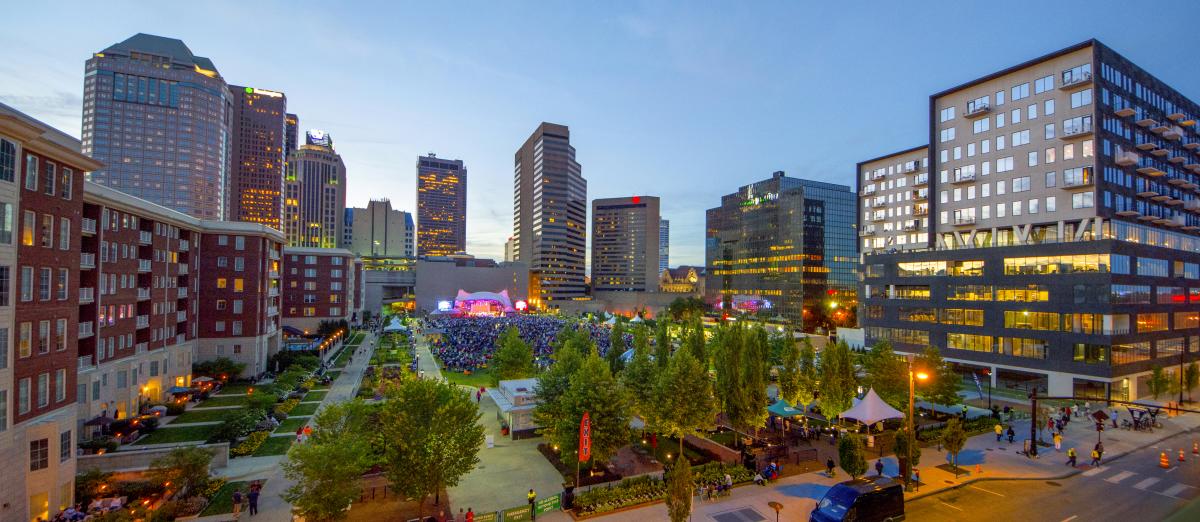 Connect with our convention services team today to learn more about how we can help keep attendee wellness at the forefront of your planning efforts.