With the ever-growing popularity of social media in today's world, photos and videos are becoming more and more prevalent in events and meetings. In the December issue of Meetings Today, Corbin Ball, CMP, CSP, DES, describes the phenomenon for the publications Wide Angle tech section.
Instagram now has over 300 million users, and the fact that it is a fully mobile platform makes it very common to use at events. Snapchat, known for its disappearing photos and videos, now offers Live Stories, a curated feed of photos and videos, or snaps submitted by the user from various locations and events. Users who have their location services turned have the option to share their snaps to the common Live Story, which will feature shared content curated only from a particular event.
These platforms continue to increase in popularity thanks to their visual aspect and now older social media platforms are joining in as well. Facebook added the auto-play feature in 2013 and saw video posts soar 75% the next year. According to the article, tweets are twice as likely to be retweeted if an image is included. Vine, the short-form video sharing service, allows six second videos to be shared to Twitter, becoming increasingly popular at events. Video streaming apps such as Meerkat or Periscope, allow real-time video posting and with more than 40 years worth of videos being watched each day on Periscope, this seems to be the next big thing coming to events.
As the want for more photo and video at events grows, photo booths are a fantastic asset to help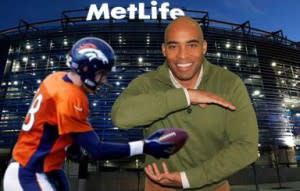 capture information and spread the word about the meeting visually through sharing on social channels. Columbus has several photo booth vendors to choose from, and booking your meeting here means you'll get worry-free service and customized referrals tailored to your needs.
Here are a few of our favorite photo booth or photo-sharing services that can help make your event stand out from the crowd:
Photos that Flash - Fun event photos with green screen custom backgrounds or custom borders. Photos are taken by a photographer, so there is no booth! Large photos print 4x6 or 5x7 and print immediately as take home for guests and they can text, email, or upload them to social media via the iPad kiosks.
Capstory - A live photo streaming service. Every photo captured by the crowd gets shared in an instant, showing up on the big screens throughout the venue. Sharing is simple, no app or hashtags required. Guests simply send their photos in a text-message or email. The Capstory professionals moderate the live stream and edit the photos after your event to create optional photo books as the perfect event keepsake. You get access to every candid photo on your Capstory page and a USB drive is shipped to you with the media. Capstory is a great way to engage your audience and get access to candid, crowd-sourced content from your event.
TapSnap - Not your standard photo booth TapSnap is the next generation in event entertainment. Use the interactive touch screen, play around with props and then share your pics instantly on social media, the only limits are your own creativity. Tap. Snap. Share. It really is that easy.