Coming to Columbus for a conference or a meeting and need to get to know your team a little better? Columbus has lots of great group activities throughout the city that is perfect for team building. We're sure you'll have fun while doing it, and will come home with stories to tell!
Here are some of our favorites: Zip Zone Canopy Tours in North Columbus is the first zip line tour in Franklin County! The professionally trained guides will take your group on a tour zipping from high above the trees from platform to platform as you travel over ravine and streams. The Kitchen allows you and your group to come together for a unique opportunity to create a menu from start to finish. The expert staff will guide your group on a culinary journey, blurring the lines from patron and chef.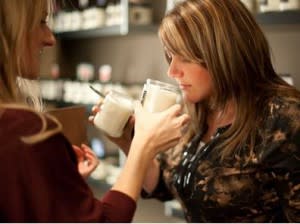 Create your own private-label wine reserve at Camelot Cellars. Pick from a current list of available varieties then bottle, cork and design your own label. You can also opt to learn about the process of making wine at Signature Wines. Take your group to the Anthony Thomas Candy Factory and watch step-by-step as chocolate candies are made, starting from the basic ingredients to the final packaging, then taste the results! Choose your favorite aromas, then create a custom fragrance candle at The Candle Lab in Worthington (there's also one in the Short North Arts District). It only needs an hour to firm. You can head next door to House Wine to pick out your favorite wine, or stroll through Worthington's Historic District where you'll find dozens of unique boutiques.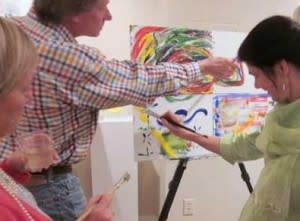 Figure out whodunit at the entertaining Dickens of a Mystery, an original interactive dinner theatre show at the Ohio History Center. Join Brandt-Roberts Galleries in the Short North for an entertaining, hands-on art experience. Sip cocktails as you create an intriguing piece of art no experience required! Your group members will take home a new understanding of visual art along with their created canvas.