The Columbus Ale Trail launched in May 2015, and Columbus' craft beer scene continues its boom. Volume 2 of the Ale Trail has officially launched after a successful first year.
The trail encourages visitors to interact with the area's ever-growing craft beer scene, now featuring 31 local craft breweries in Central Ohio. Five centrally located downtown breweries make up "Brewers Row" and are all within walking distance of the Greater Columbus Convention Center, surrounding hotels and the free CBUS circulator route.
To participate in the Ale Trail, simply stop by any participating brewery to pick up your new passport, and then get exploring! Twenty-six breweries around Central Ohio are featured this year. Visit each one and get your book stamped. Collect four stamps and you can earn a souvenir pint glass at one of the Experience Columbus visitors' centers in the Arena District or Greater Columbus Convention Center. Get them all stamped and you'll earn a custom illustrated deck of playing cards at The Ohio Taproom at 1291 W. 3rd Ave. Grandview, OH.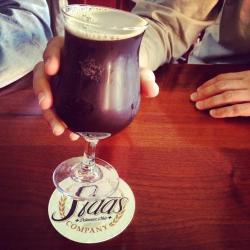 The Ale Trail is a great opportunity to take your team out for team building or go to unwind after a long day of meetings. Claim your Volume 2 reward before April 30, 2017, which is when a new edition of the Ale Trail will launch featuring even more breweries.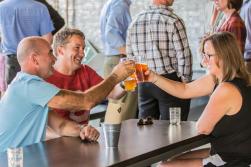 Columbus Ale Trail visitors are encouraged to share their experiences using the hashtag #CbusAleTrail, and can connect with the Columbus Ale Trail on Twitter and Instagram @CbusAleTrail, and at CbusAleTrail.com.