If you're in town for a conference or a convention, chances are you'll have some free time in between meetings or in the evenings. There are plenty of local shops, restaurants and adventures to explore that are just steps or a quick ride from the Greater Columbus Convention Center. Take home an experience in Columbus to brag about. The following are some ideas for those with some time to kill in downtown Columbus.
Have an hour between sessions at the Convention Center? You're probably either hungry or just want to stretch your legs. A solution exists for both. The North Market is a quick saunter right across the street where independent merchants offer the freshest of produce, meats, cheese, and artisan breads. These shops also sit adjacent to hometown favorite Jeni's Splendid Ice Creams. Additionally housed in the one room market are culinary creations from around the world, allowing the North Market to offer a plethora of options for any palate.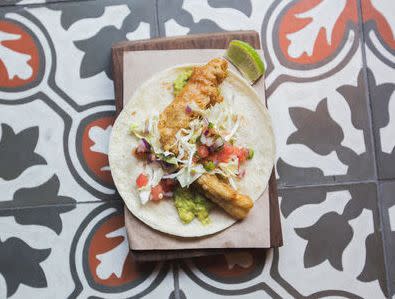 Have a little more time? Stroll north into the Short North Arts District, just a quick walk from the Convention Center. The Short North is strewn with restaurants and unique boutiques all along High St. Local restaurateur Cameron Mitchell has planted several options such as The Pearl, Marcellas, and newcomer The Guild House. You could also wander west down Nationwide Blvd. into the Arena District. Here you will find: Mexi-chic Nada, pizzas and pints at Bostons or brews at The Half Pint. Need some green space to move around after sitting all day? Nestled amidst urban buildings sit two lush local parks: Goodale Park in the Short North and McFerson Commons in the Arena District.
If you have enough time for an even fuller-bodied experience, take on the Columbus Coffee Trail or the Columbus Ale Trail. These city-wide scavenger hunts offer the visitor an opportunity to try a specialized trail that showcases the best local coffee or breweries. Complete just four stops at the participating locations and go home with some Cbus swag. Booklets for both trails can be picked up and redeemed at an Experience Columbus Visitor Center in the Arena District or at the Convention Center.
If you have some time in the evening and want to venture out a little bit, hop on the CBUS, the free downtown circulator. The CBUS will pick you up just steps from the Convention Center and take you north through the Short North, or south down through the Brewery District/German Village. Its a great way to explore other distinct Columbus neighborhoods.
German Village is a Columbus artifact worthy of exploration. Quaint homes, boutique shops, and independent restaurants exhibit Columbus vast array of hidden gems. Stop for a big-as-your-head sandwich at Katzingers Delicatessen, try a world-famous Bahama Mama sausage or cream puff at Schmidts and end the adventure with a smorgasbord of delicate, delectable desserts at Pistacia Vera. Burn off some calories with a trip through the Book Loft, a 32-room maze that is also one the nations largest independent bookstores. There you have it. Some suggestions for how to spend some spare time downtown. Stroll the streets, treat your tummy and chat with locals.