15 Surprising Facts about Columbus
Columbus Lives to Exceed Expectations
1. Columbus is making headlines. Columbus was named one of the Best Weekend Getaways in the Midwest for 2021 by U.S. News & World Report, one of the Best Cities for Conferences in 2020 by SmartAsset and one of 52 Places to Visit in 2019 by The New York Times.
2. World-class hospitality is at our core. Columbus offers a destination-wide culture of world-class service. Our local ambassador program ensures all groups will experience superior visitor satisfaction in Columbus. Visitors are also invited to stop by our Visitor Centers at Easton Town Center  and in the Arena District .
3. There's plenty of meeting space. The 1.8-million-square-foot Greater Columbus Convention Center  offers 373,000 square feet of contiguous exhibit space, 75 meeting rooms and the largest ballroom in the state. As of 2022, downtown Columbus has more than 5,000 hotel rooms, 2,700 of which are connected or adjacent to the convention center. In total, there are approximately 32,000 hotel rooms citywide.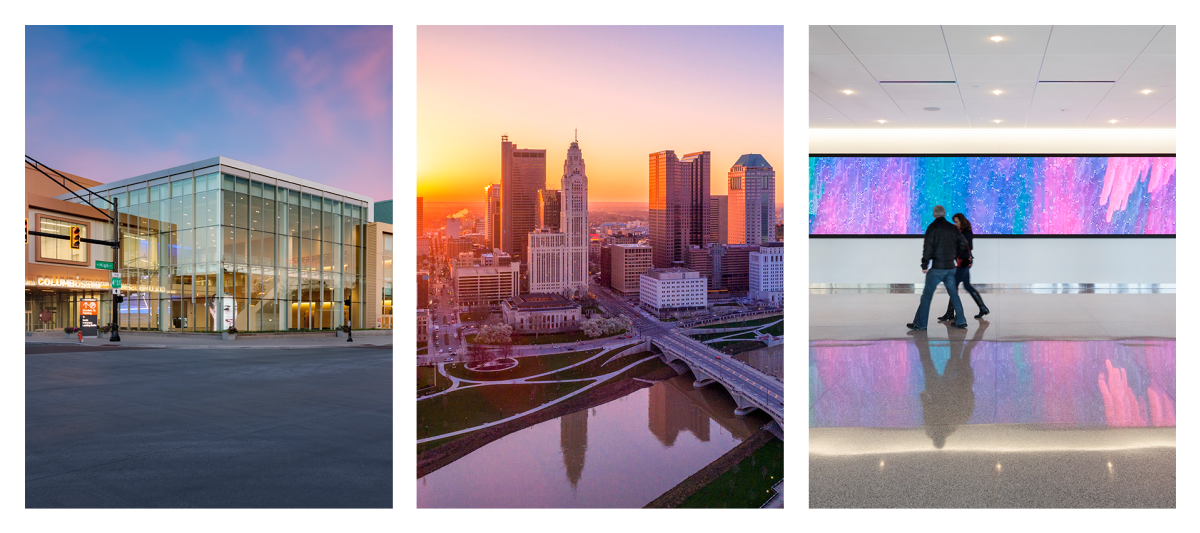 Live for Inclusivity
4. We're a top LGBTQIA+-friendly city. Columbus boasts the largest Pride celebration in the Midwest, more than 100 LGBTQIA+-owned businesses and organizations and the 15th largest LGBTQIA+ population in the nation. In 2023, Columbus scored a 100 on the Human Rights Campaign's Municipal Equality Index. In fact, the Short North Arts District was named one of the "9 Best Gay-Friendly Cities in the U.S." by Matador Network in 2021.
5. We're open and welcoming. Columbus has been a haven for immigrants since its founding in 1812. This is seen in historic neighborhoods like German Village, Italian Village and Hungarian Village. We're home to more than 155,000 residents who were born in nations including Bhutan, Somalia, India and Mexico, among others. In fact, we have the second-largest Somali community in the U.S. 
6. We support Black-owned businesses. CBUS Soul® is a collaborative initiative between Experience Columbus and local community leaders and influencers that amplifies the rich, historic, innovative, and forward-moving Black culture that helps to fuel the vibrancy of Columbus. Curated itineraries and a directory of businesses are available online or can be customized by our destination experience team.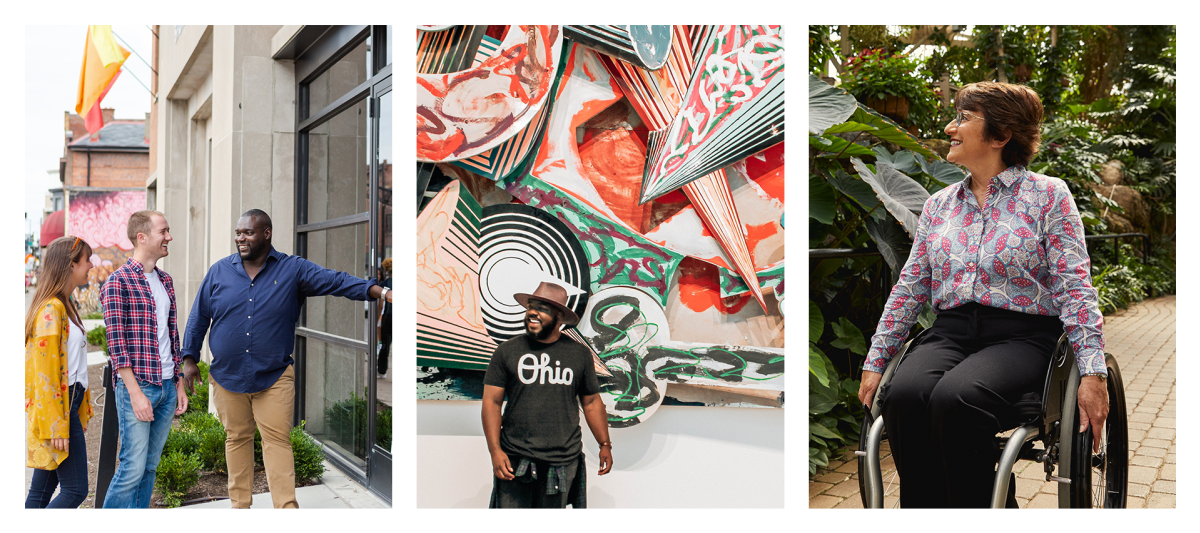 Live for the First Bite
7. Our food scene is thriving. The New York Times ranked Chapman's Eat Market  in German Village one of the 50 best restaurants in the country in 2021.  Food & Wine recognized Lox Bagel Shop  in the Short North Arts District for having one of the best bagels in America in 2021, and Fodor's Travel named Budd Dairy Food Hall  one of the 10 best new food halls in the U.S. in 2021. Across from the convention center, visitors can enjoy North Market , our 145-year-old vibrant public market made up of Ohio's best independent merchants, farmers, and makers. 
8. We're home to several culinary stars. Restaurateur Cameron Mitchell, James Beard Award-winning cookbook author and founder of Jeni's Splendid Ice Creams Jeni Britton, Top Chef Season 18 contestant Avishar Barua and Alexis Nikole Nelson, aka "Black Forager," all call Columbus home.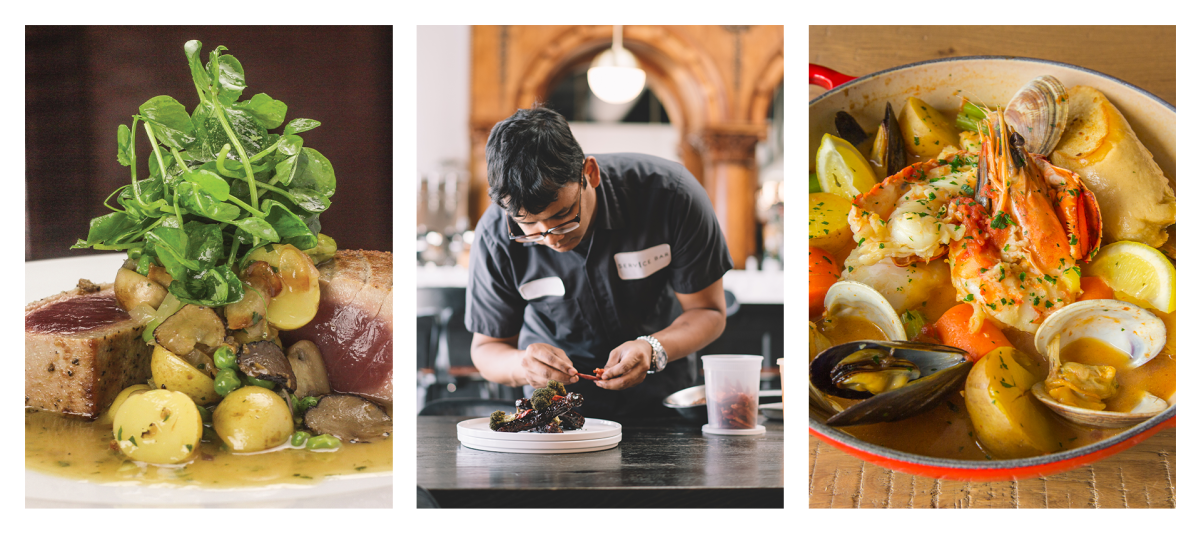 Live for Innovation
9. Columbus is one of the fastest-growing cities in the Midwest. Vibrant and alive, Columbus is known for its public-private collaborations and entrepreneurial spirit. 
10. The Columbus Region is home to five Fortune 500 and 16 Fortune 1000 companies. Intel is the latest company to announce plans to invest in the region with the construction of two new leading-edge chip factories in the Columbus suburb of New Albany.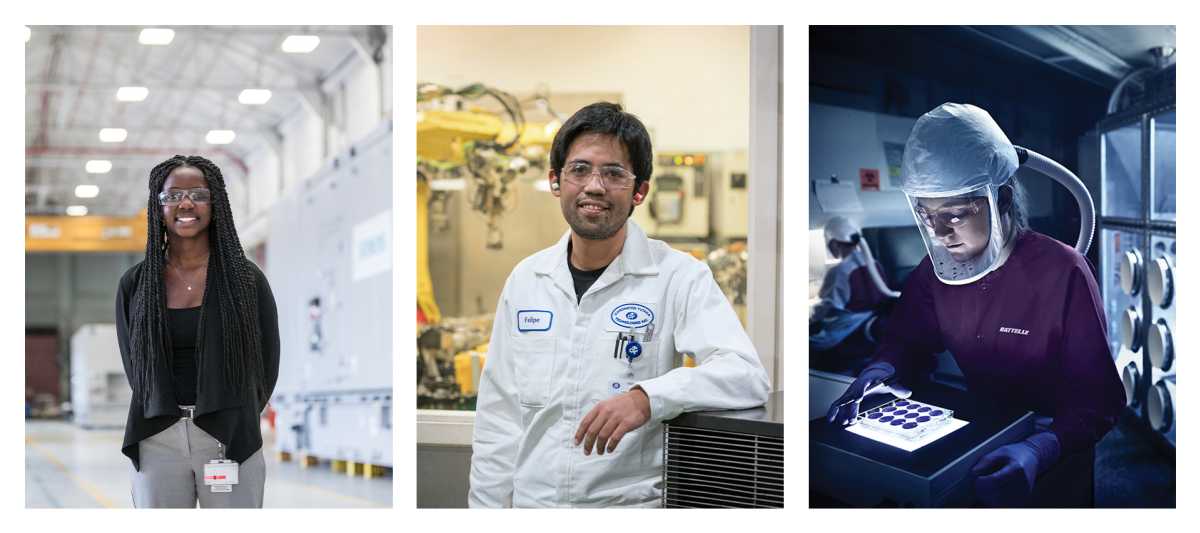 Live for the Full Experience
11. We have vibrant and diverse neighborhoods. Visitors can explore the "Five on High," five neighborhoods and districts that are within a five-mile stretch of High Street, Columbus' main thoroughfare. These neighborhoods include the Short North Arts District, the Arena District, picturesque German Village, Downtown, and the University District, home to The Ohio State University. Go beyond the Five on High to discover even more local favorites and bustling neighborhoods.  
12. Three professional sports teams are on one dynamic street. The Columbus Crew (MLS), Columbus Blue Jackets (NHL) and Columbus Clippers (MiLB) live along a half-mile stretch in Columbus' downtown Arena District. From February to September, more than 130 professional soccer, hockey and baseball games will take place on Nationwide Blvd. 
13. We're home to nature trails, distillery trails and more. Men's Journal named the Scioto Mile as one of the "21 Best Urban Parks + Trails for City-Dwellers" in 2022. With more than 20 Metro Parks, visitors can hike, bike and paddle throughout our city. Experience Columbus also has curated experiential trails for coffee lovers, bourbon connoisseurs and more.
14. We're a four-season city. From beautiful fall foliage to a mild winter to a colorful spring and a sunny summer, visitors enjoy Columbus year-round.  
15. Fashion is a focus. Columbus ranks among the top four metros in the U.S. for concentration of fashion professionals, only behind Portland, Los Angeles and New York. We're home to the No. 1 retail experience in the country, Easton Town Center, according to Chain Store Age, as well as headquarters for several retail giants, including L Brands, Express, Abercrombie & Fitch and more.