What is an Experience Columbus Insider?
This program is specialized to our destination and offers robust local resources, incentives, and opportunities! We're excited to offer you valuable engagement tools and education. You'll also receive access to a modern, interactive, ECI-only website that hosts job and volunteer opportunities, in-depth resources, and exclusive events.
What is the impact?
Each year, Columbus welcomes millions of visitors who spend over $6 billion in our local community. These visitors are impacted by the experiences they have in the city and the people who help them. The more residents who have been trained with this program, the better the visitor experience. Columbus visitors often say that the people they interacted with in Columbus made their time here memorable and special. It makes them want to come back and tell their friends to visit, too. This all leads to more dollars spent in Columbus at local businesses and restaurants. Help be a part of keeping our tourism economy thriving.
What are the benefits?
Our ECI course will do more than offer you an official accreditation, it will empower you to become a part of the local ECI community and enjoy the benefits of being in-the-know. You'll meet other insiders at exclusive ECI events, stay informed in city happenings and developments, and you'll get plenty of perks along the way.
Exclusive discounts and offers at local businesses
ECI Accreditation listed on your email signature, resume, LinkedIn, etc.
Invitations to dress rehearsals and opening nights of performances by the Short North Stage, BalletMet, Opera Columbus, and more!
Access to Experience Columbus Insider exclusive events and behind-the-scenes tours
Access to insider portal with resources, what's new in Columbus, and ways to interact with other insiders
Access to closed Facebook group and Insider networking events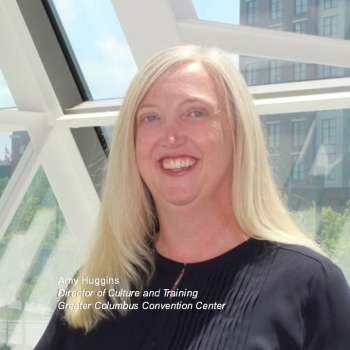 Corporate Testimonial
"The Convention Center loves the insider program. It has helped our employees feel empowered to answer guest questions about our facility and the surrounding area. That has led to increased job satisfaction and an enhanced guest experience."