Whether you're into comics, short stories, or taking in the sights of a 32-room historic bookstore, Columbus is the place to be for any bibliophile. With volumes of independent bookstores and several noteworthy resident authors, Columbus is quickly becoming a must-see destination for all bookworms everywhere.
Enter literary paradise this summer in Columbus as you explore these 14 independent bookstores and don't miss the first-ever Columbus Book Festival July 15-16, 2023, at Downtown's Historic Main Library.
Beanbag Books
25 Winter Street, Delaware, OH 43015
Proclaimed as an "inclusive, family-centered space," Beanbag Books was founded by Tami Furlong in 1988. Beanbag boasts mostly children's books along with specialty toys, games and puzzles as well. Be sure to check their hours before stopping in and enjoy the rest of downtown Delaware before or after your visit.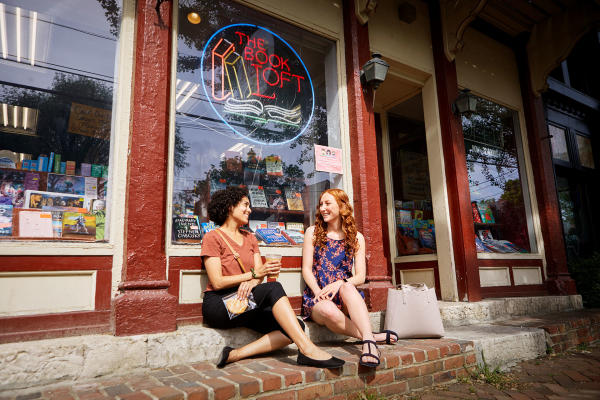 The Book Loft is a must-visit store in Columbus' German Village.

 
The Book Loft
631 S 3rd Street, Columbus, OH 43206
Nestled in the heart of downtown Columbus' charming German Village, The Book Loft is a must-see for residents and visitors alike. With 32 rooms full of all your literary favorites all housed in a pre-Civil War era building, The Book Loft is one of the largest independent bookstores in the country.
Cover to Cover Children's Books
2116 Arlington Avenue, Columbus, OH 43221
Cover to Cover is the perfect place to spark a love for literature among your little ones. Offering the best of classic and new stories, your young readers will want to return again and again. They also host events like Saturday story time, reading clubs author talks and more. Check out their full list of events and plan your family visit this summer.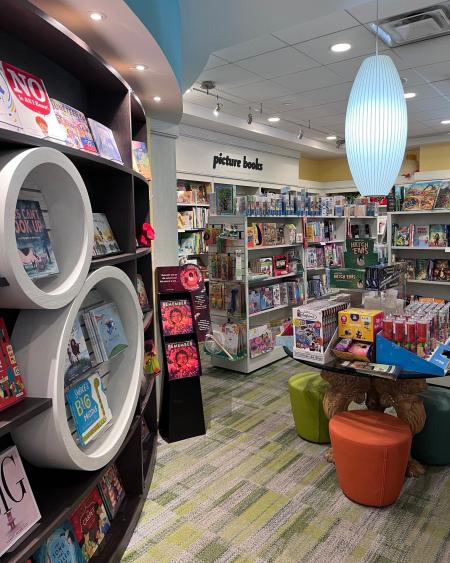 A playful display of Gramercy's picture book section. Credit Facebook.

 
Gramercy Books
2424 E Main Street, Bexley, OH 43209
Hosting a variety of events including monthly book club and poetry readings, Gramercy is sure to have you coming back again and again. Pro tip: head next door for a Nashville Hoodie latte from Kitties Cakes, (a stop on the Columbus Coffee Trail) on your way in or out.
Laughing Ogre
4258 N High Street, Columbus, OH 43214
Located in Columbus' spunky, Clintonville neighborhood, Laughing Ogre is home to comics and collectibles of all kinds. With frequent author signings and weekly releases, Laughing Ogre is a place you'll want to visit every time you're in the area.
Karen Wickliff- Books
3527 N High Street, Columbus, OH 43214
With more than 40 years in the book business, Karen Wickliff – Books boasts a wide variety of unique literature. Explore dozens of genres like modern history, folklore, military and poetry while visiting this unassuming shop. Pro tip: be sure to bring your cash/checkbook as credit cards are not accepted.
Krazzy Comics
1010 N Hamilton Road, Gahanna, OH 43230
As "not your average comic store," Krazzy Comics describes itself as a welcoming experience for the whole family. Enjoy arcade games, a Kids Corner and all your favorite comics at their new location in Gahanna.
Phoenix Books Ltd.
3110 N High Street, Columbus, OH 43202
Come for the books, stay for the character. When you visit Phoenix Books Ltd it's like entering a treasure trove of all things all things funky. If you enjoy perusing for the obscure and odd, then you'll want to make a stop at this little shop in Clintonville.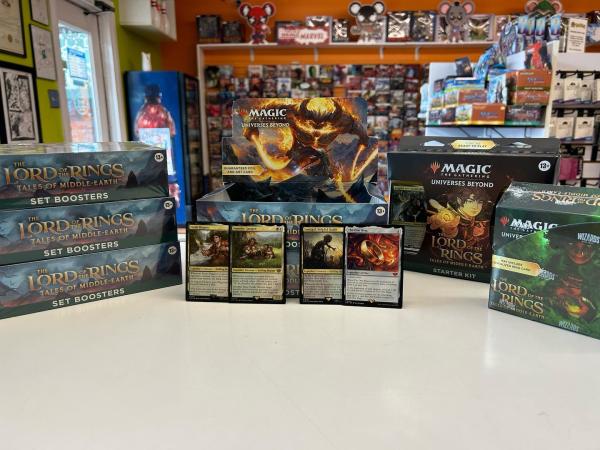 The Lord of the Rings collectibles on display at Packrat Comics in Gahanna.

 
Packrat Comics
3864 Lattimer Street, Hilliard, OH 43026
Enter the fantastic world of superheroes at Packrat Comics in Hilliard. Owner Jamie Colegrove dreamed of creating a safe, easy and fun way to buy comics in Columbus and thus founded Packrat in 1993. A visit to Packrat offers an exploration into the worlds of Marvel and DC comics, along with sci-fi, horror, humor and more.
Prologue Bookshop
841 N High Street, Columbus, OH 43215
Located in the "art and soul" of Columbus, the Short North Arts District, Prologue Bookshop is a source of inspiration and imagination to visiting and resident readers alike. With top sellers, new releases, impressive staff picks and a full calendar of events, Prologue is a must-stop destination for any literary lover.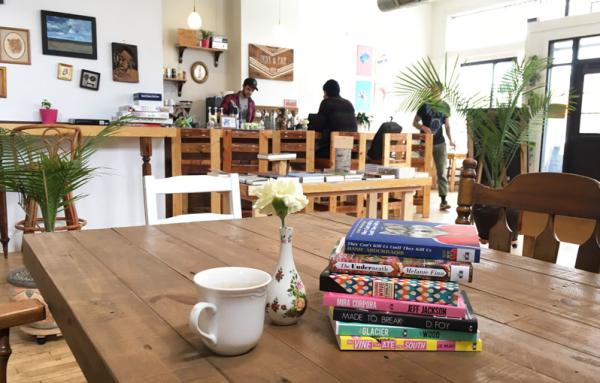 The cozy interior at Two Dollar Radio Headquarters in Columbus.

 
Two Dollar Radio Headquarters
1124 Parson Avenue, Columbus, OH 43206
Perhaps one of the most diverse spots on this list, Two Dollar Radio Headquarters is not only an indie bookstore but an events space, coffeehouse and vegan café located on the South Side of Columbus. This family-run operation carries a carefully curated list of books devoted to independently published literature.
Zawadi Books
2017 Maryland Avenue, Columbus, OH 43219
With a focus on carrying literature with a particular focus on African-American culture, Zawadi Books provides a wide selection of novels, poetry, autobiographies and more.
How many of these independent bookstores in Columbus can you check off your list this season? Share your reads with us using #LiveForwardCbus and find more inspiration here.