Columbus' diverse neighborhoods provide unique experiences.
By Nicholas Dekker
Columbus isn't just the geographical center of Ohio — it's a multicultural epicenter of Ohio, too. Explore the city's diverse mix of neighborhoods within a short walk of downtown. You'll find memorable experiences in dining, art, outdoor activities and more, along with a warm welcome from open-minded residents eager to share why they love their city.
German Village
Photo by Chad Bender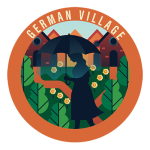 Just south of downtown Columbus, historic German Village takes you back in time. Walk along the brick streets and sidewalks of the charming neighborhood, first settled by German immigrants in the 19th century, and you'll discover rows of beautifully maintained homes, expansive park space and hidden gems — from bookstores to bakeries to breweries. At Mohawk and Kossuth streets sits Helen Winnemore's, a neighborhood institution since the late 1960s. Make your way from room to room to explore the best from American artisans. Helen Winnemore's stocks pieces that are meant to be wearable and usable, from woodwork to ceramics, jewelry to glass pieces, baby items to clothing. Just down the street, The Book Loft offers 32 rooms packed from floor to ceiling with books, cards, games and gifts. Get lost as you wander through their selection, up the stairs and down the aisles. Get your afternoon sugar rush at James Beard Award-nominated Pistacia Vera.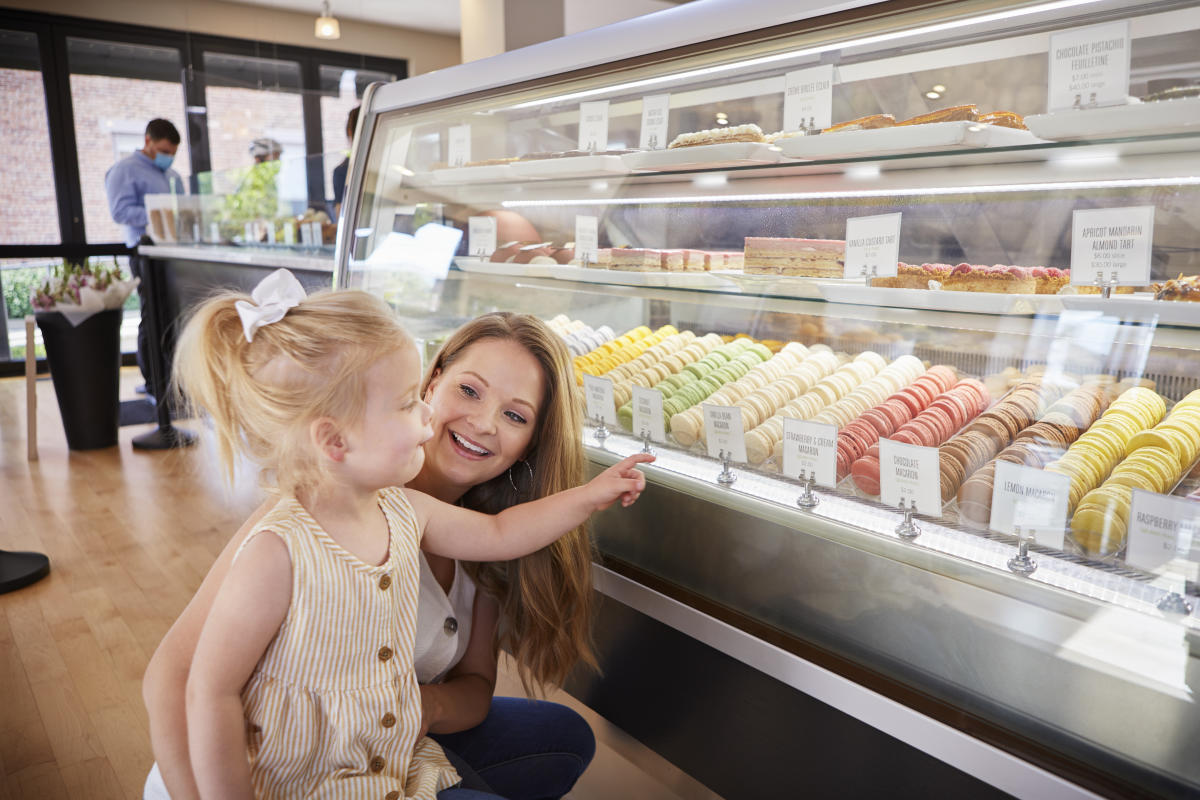 Marvel at their colorful macarons, delicate croissants, custard tarts and lemon madeleines. Stay awhile and order a slice of quiche to go with your cappuccino. Finish the day at Antiques on High, a handsomely decorated mid-century-designed bar serving expertly crafted cocktails and complex sour beers. Find a seat on the upstairs patio and watch the sun set on a perfect day.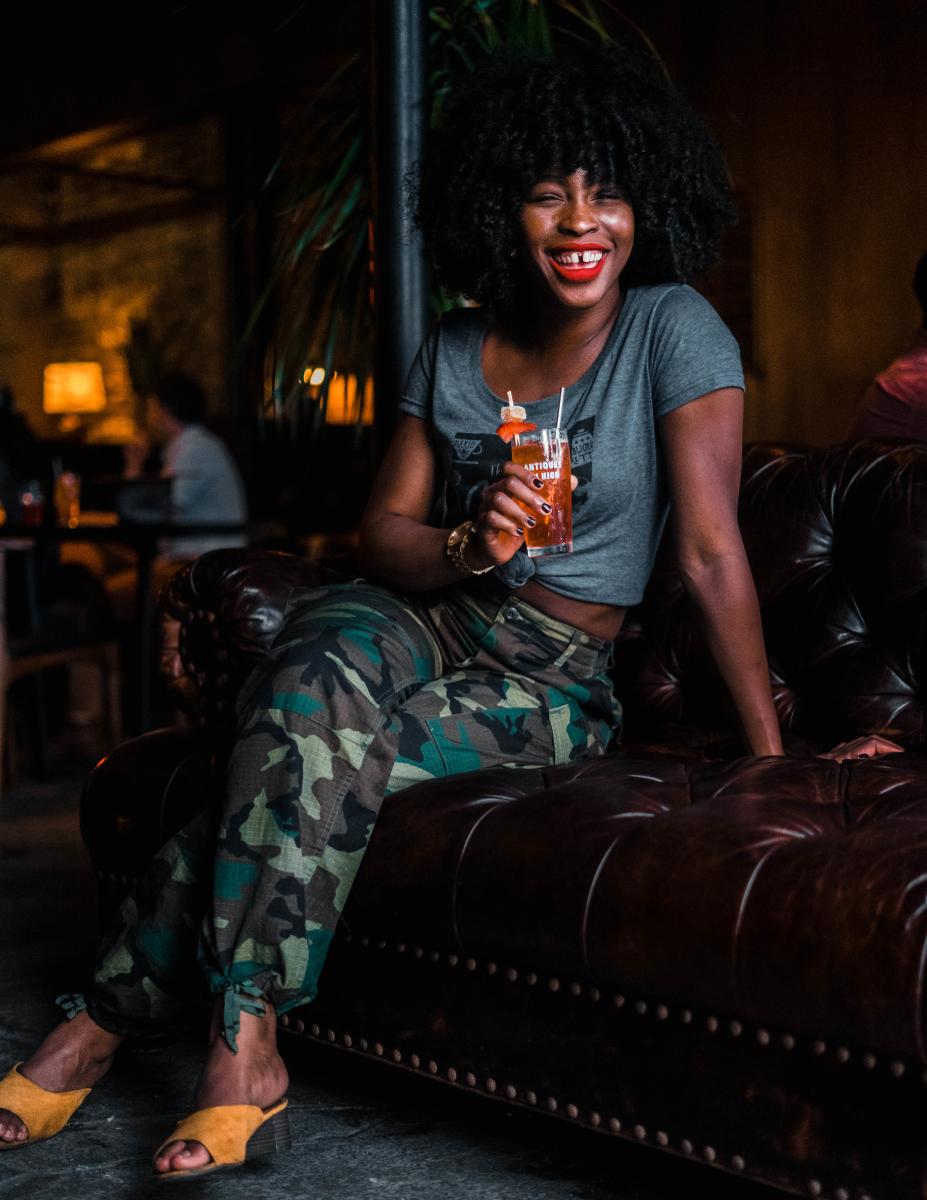 Short North Arts District
Photo by Ron Blunt Photography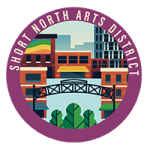 One of the city's biggest hot spots, the Short North Arts District is an eclectic and welcoming neighborhood known across the country for its vibrant art galleries and public art, diverse restaurants and bars, and active LGBTQ+ community. To discover the real heart of the arts district, navigate the Short North Arts District Art Trail to murals, art galleries, sculptures, installations and performance spaces.
The Lincoln Social Rooftop gives you an elevated view of the Short North, downtown and surrounding neighborhoods — the perfect backdrop while you sip cocktails and taste creative eats like lobster corn dogs, forest mushroom pizzas and shrimp ceviche.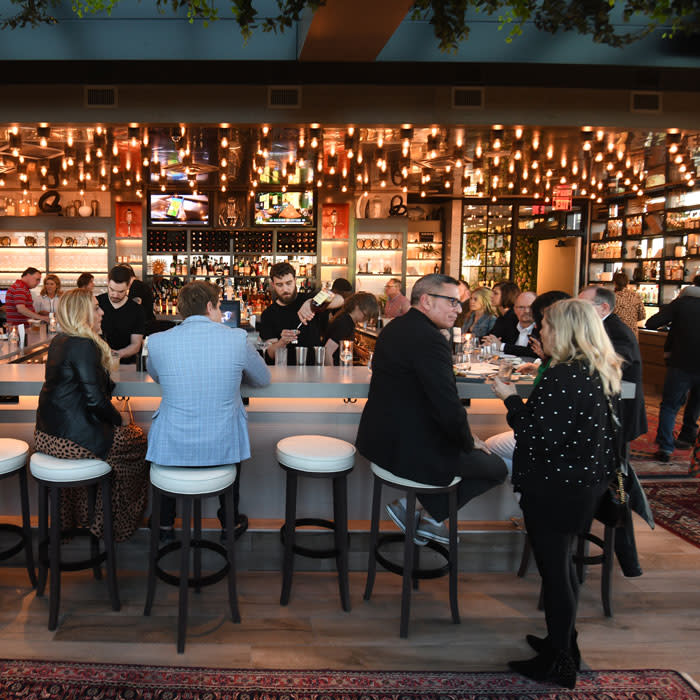 Finish the night at a neighborhood institution, Axis Nightclub, the city's largest LGBTQ+ club and home to long-running drag shows and dance nights.
Stay Here
Complete your experience by booking a stay at one of the neighborhood's many unique hotels, including Le Méridien Columbus, The Joseph, with its welcoming lobby bar and exquisite artwork adorning the walls.
Downtown
Barroluco photo by Chad Bender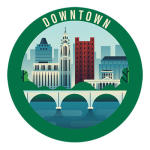 Columbus' dynamic downtown features everything friends and families could ask for: unique restaurants, bars and coffee shops; historic and architectural sites; park spaces and bike trails; concert venues and world-renowned art institutions. Tour the Ohio Statehouse and see a show at the historic Ohio, Palace and Southern theaters. Eat your way through creative hot dogs, expertly prepared sushi and old-school deli sandwiches. The Columbus Museum of Art features a robust collection of local, national and international artists, spanning classical works to modern marvels. The museum has expanded in recent years, so visitors can take in a mix of architectural styles, from early 20th century to contemporary.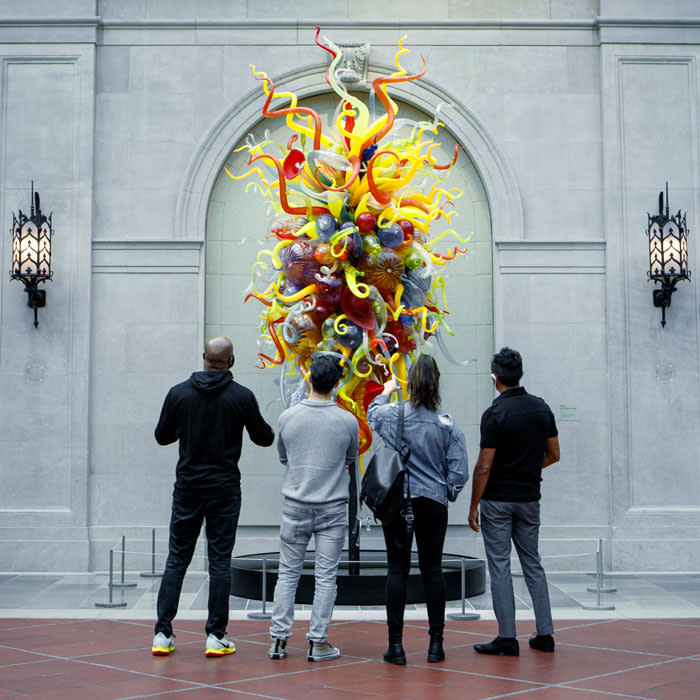 Hungry after your museum tour? Barroluco is a hidden gem serving homespun Argentinian dishes like empanadas, paella and choripan sandwiches. Add a little heat with their spicy chimichurri.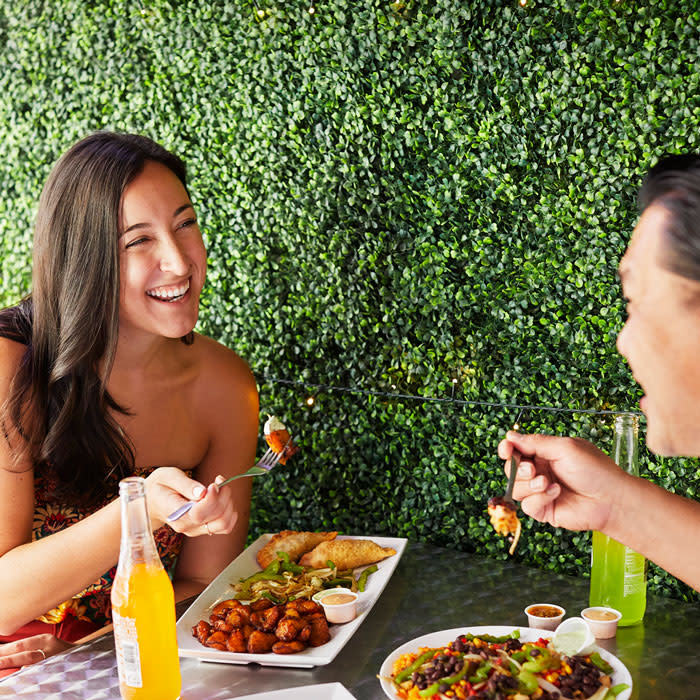 Walk to downtown restaurants and attractions by staying the night at one of the many downtown hotels. Immerse yourself in the city center while experiencing some local history.
Stay Here
Get a hotel room downtown and walk to dinner or a show. The beautiful Hotel LeVeque makes its home in an historic Art Deco tower. It gives you easy access to the Scioto Mile, a park space with trails along the riverfront offering peaceful strolls and stunning views of the city.
Franklinton
Land-Grant Brewing Company photo by Chad Bender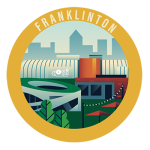 Franklinton is quickly growing as a hub for good food, community and the arts. It's home to restaurants and breweries, art galleries and studio spaces, museums and workshops. Explore the neighborhood's public art offerings on the Franklinton Art Walk. The tour takes you to murals, installations, historic sites and other local highlights. Curious about making art yourself? Get to know local artists in the Franklinton Fridays art hop, held the second Friday of every month. Or schedule a class with the experts at Glass Axis and create your own masterpiece out of molten glass.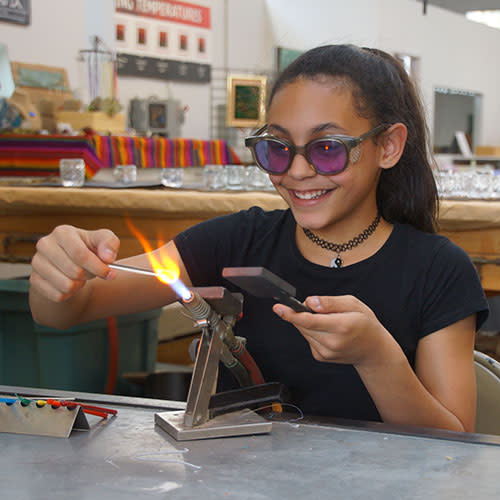 Shop the studio's gallery before you go to see the stunning pieces created by local artisans. Afterwards, kick back in the spacious beer garden outside Land-Grant Brewing Company, where you can pair house IPAs and ambers with ribs, brisket, pulled pork and smoked cauliflower from the James Beard Award-nominated Ray Ray's Hog Pit truck parked on-site.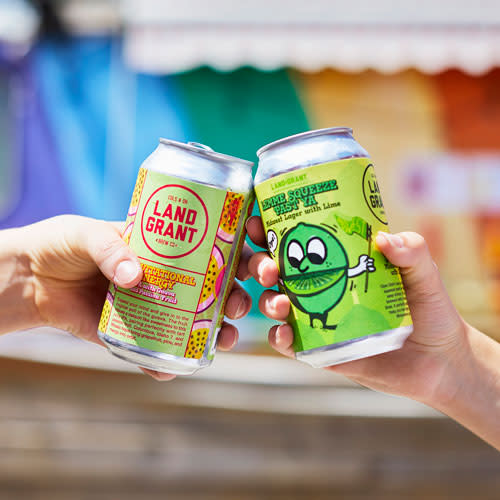 Be sure to take time to reflect at the National Veterans Memorial and Museum. The remarkable, circular building, situated next to the riverfront, is the only museum in the country honoring veterans from all eras and branches of the military.
King-Lincoln Bronzeville
King Arts Complex photo by Chad Bender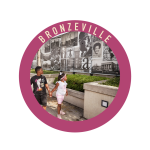 King-Lincoln Bronzeville is steeped in some of the city's richest and most important history. A historically African American neighborhood currently experiencing a cultural revitalization, the district is home to a number of institutions like the King Arts Complex, which produces concerts, exhibitions and festivals that highlight and celebrate the breadth of African American social and cultural contributions.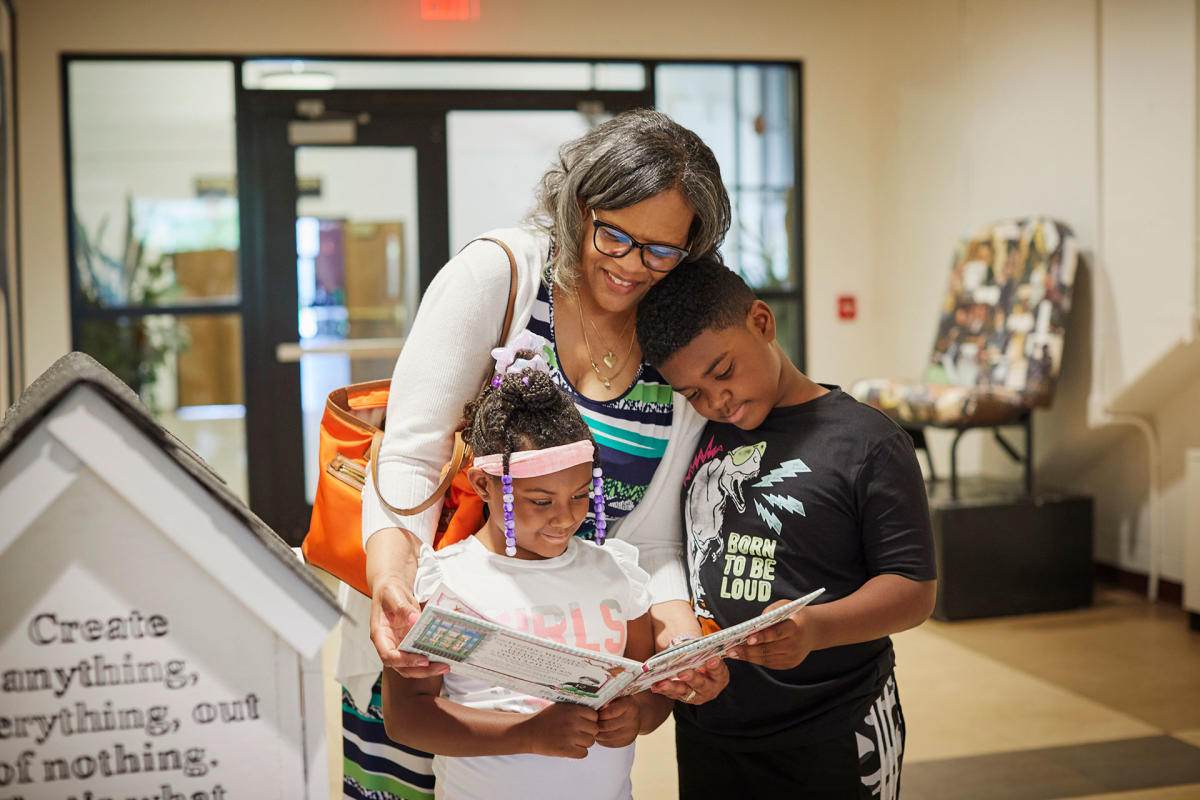 Nearby, the renovated Lincoln Theatre sits as a landmark to African American and jazz history, and is listed on the National Register of Historic Places. The intimate theater space welcomes national touring acts as well as local musicians, poets, dance companies and theater troupes.
Keep the night going at The Canabar, a popular neighborhood spot known for cocktails, late night snacks and a steady roster of live music. If you get hungry while you're in the neighborhood, pay a visit to Chef Henry Butcher and family at Creole Kitchen, a long-running staple serving shrimp and grits, po boys and blackened catfish.