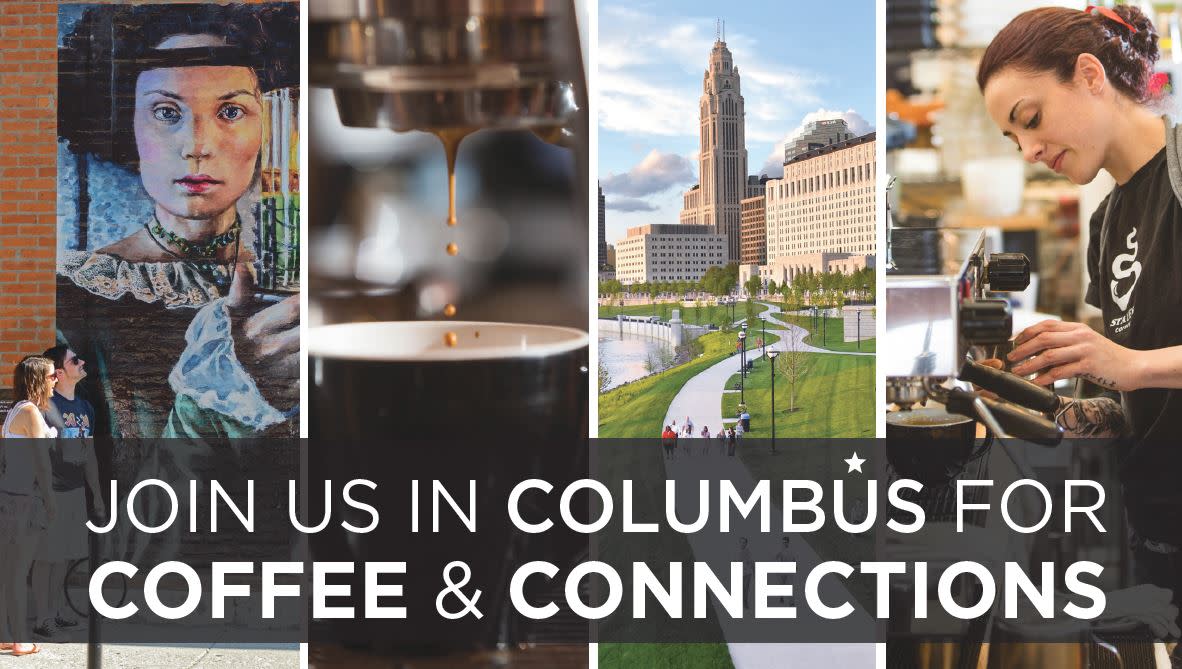 Join US in Columbus for a 24-hour hosted visit highlighting the best of our city. During your brief stay, you will take part in memorable first-hand experiences to engage in Columbus' emerging destination and coffee scenes. 
 
Please choose from these 2017 dates*
July 13-14 | Sept. 28-29 | Nov. 2-3
 
For more details on what you will experience when you're here, contact Casey Brown. 

Must plan event of 200+ rooms on peak to qualify to attend