C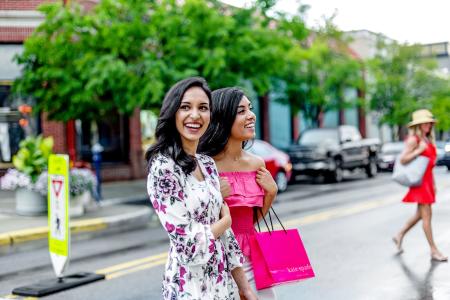 OLUMBUS, Ohio—Experience Columbus, the destination marketing organization for the Columbus region, knows the unofficial end of summer often means caregivers are exhausted. Summer actually a vacation? Now that's dreamland. In recognition of all the caregivers who spent months juggling childcare, waiting in drop-off lines, being a lifeguard and working tirelessly to keep life running smoothly, the 14th largest city in the U.S. is giving away the ultimate relaxing getaway this fall.  
 
The Columbus Dreamland Getaway Giveaway invites one lucky winner selected at random and the guest of their choice to enjoy a trip that includes roundtrip airfare to Columbus and a two-night stay at The Junto, Columbus' newest independent lifestyle hotel located downtown. Experiences include a spa day, shopping spree, tickets to see COSI's newest exhibit, Barbie® You Can Be Anything™: The Experience, and dining experiences at some of the city's best restaurants. Caregivers and others in need of a boost as the new school year gets underway and before the holidays can enter to win this getaway trip beginning Sept. 4, 2023, at 12 p.m. EST through Sept. 22, 2023, at 11:59 p.m. EST. NO PURCHASE NECESSARY. The trip must occur by Dec. 31, 2023.   
"We know that summer can be tiring and filled with childcare challenges instead of vacations spent beachside unwinding," said Sarah Townes, Chief Marketing and Innovation Officer at Experience Columbus. "Or perhaps you just dropped off your first child at college like I did. Inspired by America Ferrera's monologue and writer Meg St.-Esprit's viral email signature about summer childcare challenges, we wanted to recognize caregivers for all they do and treat them to a dream vacation in one of the fastest growing cities in the Midwest and Ohio's capital. Columbus offers the perfect weekend getaway complete with a vibrant arts scene, unique experiences for those looking to relax like halotherapy in a salt cave and yoga at the National Veterans Memorial and Museum. We can't wait to pamper one deserving caregiver and the guest of their choice in Columbus this fall." 
The Columbus Dreamland Getaway Giveaway package includes:  
Entrants must be at least 21 years old and a US resident to enter. Only one entry per person. Some restrictions apply. For complete details and giveaway rules, visit www.ExperienceColumbus.com/enter-to-win. 
 
*"Barbie®" is a trademark owned by Mattel, Inc. The Columbus Dreamland Getaway Giveaway is not connected with or approved by Mattel, Inc. or Warner Bros. 
 
About Columbus, Ohio 
Columbus is a city unlike any other. Vibrant and alive, Ohio's capital is known for its open attitude, smart style and entrepreneurial spirit. Columbus' blend of neighborhoods, dynamic nightlife, noteworthy music scene, arts and culinary experiences, events, attractions and accommodations are all made unforgettable by the diversity of its outgoing locals who eagerly await and warmly welcome visitors. Columbus is proud to have hosted the 2023 U.S. Conference of Mayors Annual Meeting in June and PCMA Convening Leaders 2023, which brought together the world's business events professionals in January. Free travel guides, maps, online booking and detailed information are available at www.ExperienceColumbus.com. Visitor information is also available on Instagram: @ExperienceColumbus, Facebook: @ExperienceColumbus, Threads: @ExperienceColumbus and TikTok: @ExperienceColumbus.  
### 
Media Contacts:
Leah Berger, APR, ECI: lberger@experiencecolumbus.com | 614-222-6145  
Cameron Tirado, ECI: ctirado@experiencecolumbus.com | 610-389-6833