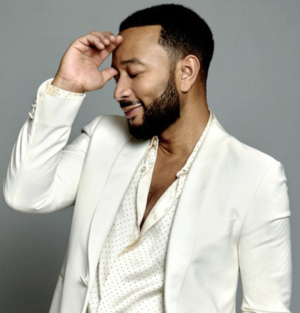 PCMA, the world's largest community for Business Events Strategists, and Experience Columbus, the destination marketing organization for the Columbus region, are thrilled to announce that award winning, multiplatinum singer-songwriter and pianist John Legend will perform during PCMA Convening Leaders 2023 taking place in Columbus, Ohio Jan. 8-11, 2023.   

The EGOT (Emmy, Grammy, Oscar, and Tony) awards winner and native of Springfield, Ohio, will return to his home state to perform during the conference's Networking Reception Tuesday evening, Jan. 10, 2023, at Nationwide Arena. The performance is exclusive to fully registered Convening Leaders participants and will showcase one of Ohio's many celebrated musicians who have gone on to international fame.   
"John Legend is one of the most talented musicians of our time, and we are ecstatic that he will join us in Columbus to perform for PCMA Convening Leaders 2023 participants," says Brian Ross, Experience Columbus President, and CEO. "With a dozen albums to his name and fresh off his residency in Las Vegas, Legend will bring his iconic fusion of R&B and soul music to one of Columbus' biggest stages."  
Legend is a multiplatinum artist and activist who made history as the first African American man to join the prestigious EGOT club. The 12-time GRAMMY Award-winner recently released his eighth studio album, Legend, in 2022, and finished his Las Vegas residency "Love In Las Vegas" in October 2022. Legend is currently a judge on the Emmy-nominated show, "The Voice," and a principal in Get Lifted Film Co. As an activist, Legend initiated the #FREEAMERICA campaign in 2015 to change the conversation surrounding criminal justice policies and to end mass incarceration.   
"John Legend and his incredible artistry are perfectly aligned with PCMA's values and the power our global business events industry brings to society," notes PCMA and CEMA President and CEO Sherrif Karamat, CAE. "I could not be more thrilled for all who will be joining us for Convening Leaders and who have the opportunity to experience such an inspirational performance that can't be missed."   
Legend has a deep connection to Ohio, visiting family often in his hometown of Springfield, which is only 45 minutes outside of Columbus, and rooting for The Ohio State University Buckeyes, based in Columbus. In interviews, he has described finding his love of music while growing up in Ohio where music was a family affair. At the Pentecostal church where his grandfather was a pastor, his grandmother played the organ, his mother sang and directed the church choir and his father played drums and piano. Legend began taking piano lessons at age four and started singing in the church choir around age six. He later went on to earn a bachelor's degree in English, with an emphasis on African-American literature, from the University of Pennsylvania, before moving to New York to work and begin his musical career.   

Registration is currently open for PCMA Convening Leaders 2023. To learn more and to register, visit conveningleaders.org.  

About Experience Columbus  
Experience Columbus is the destination marketing organization for the Columbus region, dedicated to growing visitor spending and enhancing the visitor experience. Annually, visitors make 42.7 million trips to Greater Columbus for conventions, trade shows, sporting events and leisure visits, spending $6.6 billion and supporting nearly 75,000 jobs. Columbus is proud to be selected as the host city for 2023 PCMA Convening Leaders, which brings together the world's business events professionals, and the 2023 U.S. Conference of Mayors Annual Meeting. For more information, visit ExperienceColumbus.com.   
  
About PCMA  
PCMA, PCMA Foundation and CEMA educate, inspire, and listen, creating meaningful experiences where passion, purpose and commerce come together. We are the world's largest community for Business Events Strategists, providing senior-level education, networking, and market intelligence for the global business events industry. Our mission is to drive social and economic progress through business events. Headquartered in Chicago, IL PCMA has 17 North American Chapters, regional communities in APAC, EMEA and LATAM, and members in 59 countries. The Corporate Event Marketing Association (CEMA), a PCMA subsidiary, advances strategic event marketing and marketing communications for senior-level event marketers and industry professionals. Visit us at pcma.org.  
  
About PCMA Foundation  
The role of the Foundation of PCMA is to support the mission of PCMA through fundraising and grant-giving focused on scholarships, education and research that will advance the business events industry. Annually the Foundation funds over $900K in impact, and since 1985 has funded over 2,500 scholarships, 100 research studies and education programs, and $2.7M in charitable giving.  
 
###