Columbus enjoys a wealth of art galleries and museums large and small, new and old, featuring the work of classic and contemporary artists, experimental and emerging work in every medium. If you're looking to explore the city's visual arts, begin with these 25 museums and galleries!
ROY G BIV – recently moved to Franklinton, ROY G BIV focuses on new and emerging artists.
The Vanderelli Room – owner A.J. Vanderelli's gallery is situated in the heart of Franklinton, with 1,200 square feet of space dedicated to visual and performing arts, as well as community events.
Streetlight Guild – the new Streetlight Guild features an incredible range of events in the visual and performing arts, from music to poetry to gallery exhibitions, all with an emphasis on Columbus-based, original and underrepresented voices.
934 Gallery – housed in an 1894 elementary school building in the Milo Grogan neighborhood, 934 Gallery features the work of local, national and international artists. The volunteer-run gallery also hosts events like the annual 934 Fest.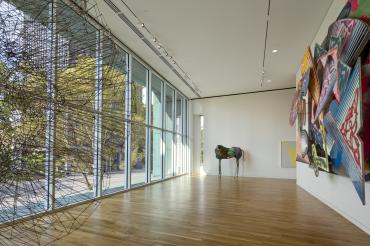 Columbus Museum of Art – the Columbus Museum of Art features a robust collection of late 19th/early 20th century American and European art, and is home of the work of many Columbus favorites like Aminah Brenda Lynn Robinson, Elijah Pierce and George Bellows. CMA's collections are rounded out by contemporary works, folk art, glass and photography, as well as a Center for Creativity aimed at developing young artists and audiences.
3060 Artworks – 3060 is an artist collective showcasing local creators and serving residents in the Hilltop neighborhood. Visit the gallery the first Saturday of every month during the Hilltop Art Hop.
Hammond Harkins Galleries – in the heart of the Short North, Hammond Harkins showcases contemporary American and European art, and represents notable local and national artists, including Laura Alexander, Paul Hamilton and James Mason. The gallery also represents the estates of two beloved Columbus artists: Dennison Griffith and Aminah Brenda Lynn Robinson.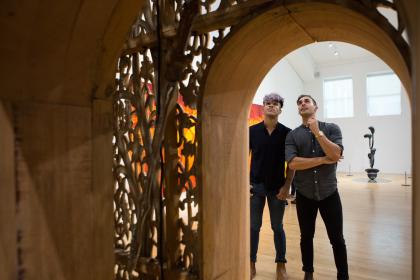 Pizzuti Collection – founded by Ron and Ann Pizzuti in 2011, the Pizzuti Collection in Short North was recently acquired by the Columbus Museum of Art. It features a diverse body of work from artists across the globe.
(Not) Sheep Gallery – in the Short North, (Not) Sheep showcases national and international artists making a statement about politics, race, ethnicity, environment, women's issues, aging and other cultural issues.
Fresh A.I.R. Gallery – standing for "Artists in Recovery," Fresh A.I.R. Gallery exhibits the works of individuals affected by mental illness and/or substance abuse disorders.
Lindsay Gallery – in the Short North, Lindsay Gallery features the work of folk and outsider artists.
Elijah Pierce Gallery – the Elijah Pierce Gallery is named for one of country's most celebrated woodcarvers. The Gallery is located inside the King Arts Complex, and features historical and contemporary exhibitions.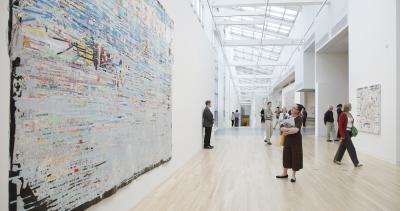 Wexner Center for the Arts – a world-class institution located on the grounds of The Ohio State University, the Wexner Center features contemporary visual, performing and film arts, often commissioning or debuting new work from celebrated artists.
Ohio Craft Museum – the Ohio Craft Museum showcases fine craft by artists from Ohio and across the world, including jewelry, sculpture, fabric arts, ceramics, printmaking, glass and more.
Cultural Arts Center – the Columbus Cultural Arts Center is housed in the old brick armory on the riverfront, and offers exhibitions of contemporary and emerging artists, as well as a range of classes in different mediums.
Sharon Weiss Gallery – a fixture of the Short North for more than 25 years, Sharon Weiss offers an eclectic collection of work in an intimate setting.
Brandt-Roberts Galleries – Brandt-Roberts features the work of 20th century and contemporary artists in the Short North.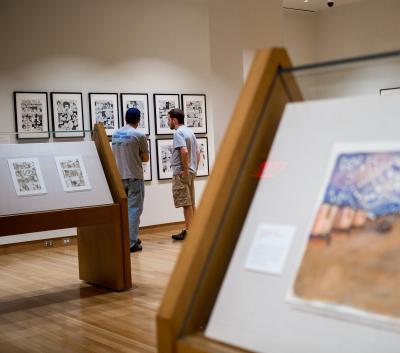 Billy Ireland Cartoon Library & Museum – located next to the Wexner Center, this museum archives and showcases the world's largest collection of cartoons and comics.
Schumacher Gallery – on the grounds of Capital University, the Schumacher Gallery exhibits a wide range of historical and contemporary works.
William H. Thomas Gallery – this gallery is a community-based space located on Bryden Road showcasing local artists while hosting workshops, classes and arts festivals.
Marcia Evans Gallery – this Short North spot features contemporary fine art in painting, sculpture, ceramics, jewelry, glass and more.
Ohio Arts Council's Riffe Gallery – this free gallery, located on the ground floor of the Riffe Center downtown, showcases the diverse work of Ohio artists.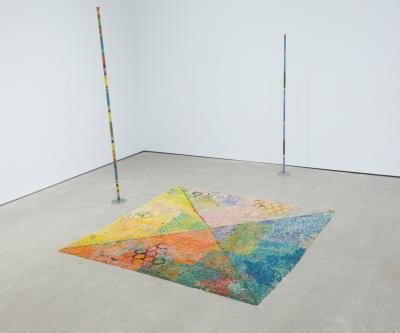 Beeler Gallery – the Beeler Gallery at Columbus College of Art & Design features at least a dozen free exhibitions of contemporary work throughout the year, meant to engage both students and the general public.
Open Door Art Studio & Gallery – Open Door exists to develop and feature the work of artists with disabilities through studio space, classes and community events.
Blockfort – the Blockfort artist collective and studio spaces in the Discovery District features a regular calendar of exhibitions in their gallery.
And there's always much more to discover! The surrounding suburbs enjoy the visual arts at galleries like The Hart Room in Gahanna, Hayley Gallery in New Albany, the McConnell Arts Center and Highline Coffee Art Space in Worthington, the Dublin Arts Council and the concourse gallery at the City of Upper Arlington's municipal building.