It's the time of year when 80,000 athletes from 80 countries come together to compete in 75 different sporting events. No, it's not the Olympics – it's the Arnold Sports Festival, an event that takes over Columbus from March 1-4!
Here are four special things you need to experience this year!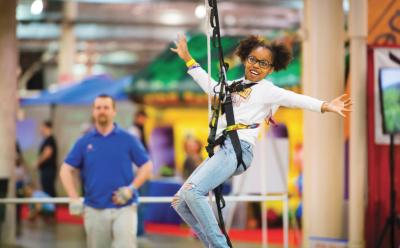 1. The Kids and Teens Expo is held March 3-4 in the Bricker Building at the Ohio Expo Center. With more than 20 hands-on sports experiences for kids, it's a great spot to test out a new hobby, including soccer with the Columbus Crew SC, hockey with the Columbus Blue Jackets, zip lining with ZipZone Canopy Tours and Hocking Hills Canopy Tours and even fencing. Ronda Rousey, Mike Gillette and Randy Couture will all make special appearances from 2:30 -3:30 p.m. on Saturday, March 3.
2. Watch in awe as 600 archers compete for the best shot at the Arnold Archery Challenge. The event, in its second year, is held 9 a.m.-4:30 p.m., March 2 and 3 at the Lausche Building at the Ohio Expo Center.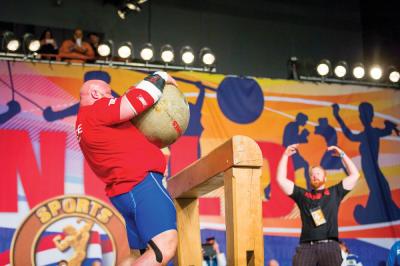 3. Some of the toughest men and women anywhere will compete in four record-breaking attempts at this year's Rogue Record Breakers event. If they succeed, their feat will be published in the Guinness Book of World Records. Among the competitors is Icelandic actor Hafthor Bjornsson, who played The Mountain in Game of Thrones. He will attempt to throw a 56-pound ring weight over a 20-foot bar. The event takes place from 11:15 a.m. – 12:30 p.m. at the Greater Columbus Convention Center.
4. While sports are the main attraction, there's also an infusion of art at the event! More than 50 artists will be using mixed media to portray scenes from the Festival with Art at the Arnold. Find them at work in the North Atrium of the Greater Columbus Convention Center throughout the festival.