If you're not already familiar, CBUS Soul celebrates the rich, historic Black culture of Columbus. This year – for the first time – Columbus Recreation and Parks is partnering with Experience Columbus to put on CBUS Soul Fest, a community event with great music, food and more to enjoy! Plan on joining the fun on August 20th.
There are so many opportunities for fun and flavor this weekend – be sure to stop by the Columbus Commons ahead of time to check out CBUS Soul Family Funday. 

If that's not enough, check out these five reasons to attend CBUS Soul Fest: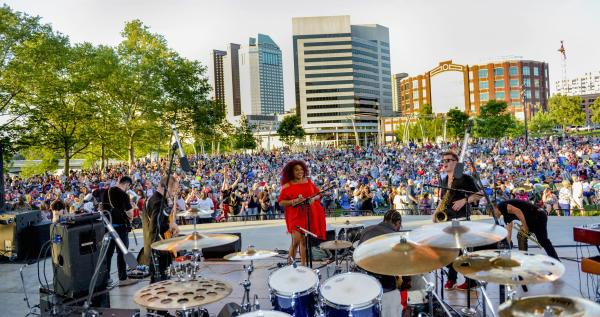 A New Celebration
In its inaugural year, there's no doubt that CBUS Soul Fest will quickly become a can't-miss summer festival in Columbus. CBUS Soul Fest is one of your final chances to get out and celebrate with the community before the end of the summer – don't sleep on Columbus' newest festival!
The Line-Up
Some of the best musical acts and local DJs are lined up to keep your feet moving and grooving at CBUS Soul Fest. Hear from the likes of Mojoflo, Harmonic Soul and Talib Kweli, along with sets from DJ IQ to keep your energy up from 11 a.m. to 10:30 p.m. See a full list of performances here.
The Location
The skyline and riverfront views don't get much better than at Bicentennial Park in Downtown Columbus. Those stunning views paired with its stunning outdoor stage make this iconic Columbus park the perfect setting for CBUS Soul Fest. View a map and find parking here.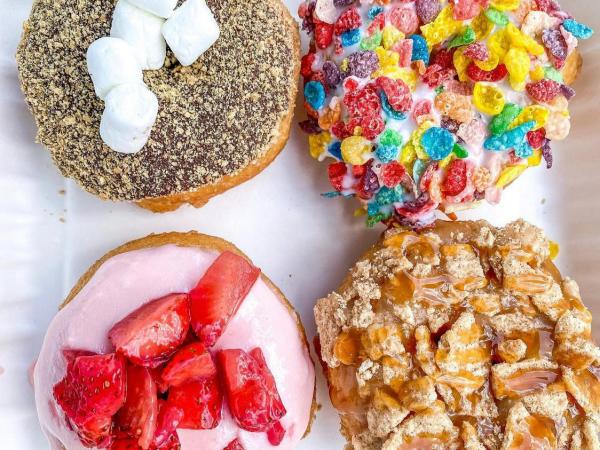 The Vendors
A major initiative of CBUS Soul is amplifying the reach of Black-owned businesses. Start things off on a sweet note with a donut from Donna's Delicious Dozen or get your fill of delicious indulgence with help from Suge's Smokehouse Barbecue.
And don't forget to stop by our retail and service partners like Starstukt Apparel, The T-Shirt Chef and Columbus Fashion Alliance.
View a full list of CBUS Soul Fest vendors here.
Admission is Free!
Admission is free to ensure that everyone gets to experience and enjoy this celebration of our city's Black culture.
Don't miss CBUS Soul Fest! Share your memories with us using #CBUSSoul and we'll see you on August 20th! Learn more about CBUS Soul here.