While the Donatos name is recognizable all over the place, we're betting there are a few things you don't know about this iconic pizza chain (hint – they're a little more familiar with Columbus than you probably think). Known for their iconic Edge to Edge© Columbus-style pizza, Donatos is gearing up for an exciting summer, and we're here with all the details you need to celebrate and learn a little more about the restaurant.
This piece is sponsored content paid for by Donatos and written by Experience Columbus staff.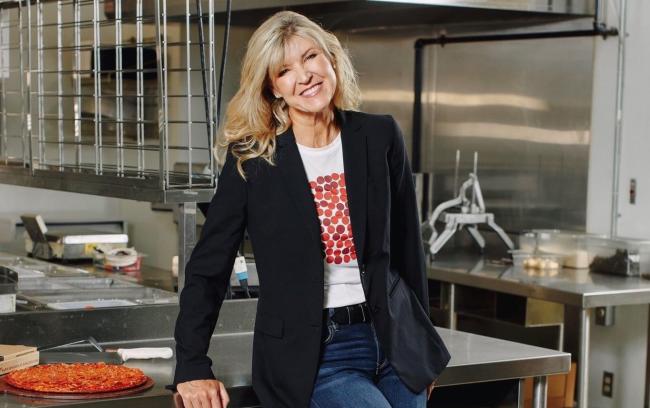 It's Family-Founded and Female-Chaired
Pizza is part of Donatos' founding family's lineage. In fact, founder Jim Grote's first job was at a pizza shop at 13, setting the course for what would become one of the Midwest's most iconic pizza businesses. In 1963, he purchased his own shop, and the rest was history. Today, Jim's daughter Jane Grote Abel serves as Executive Chairwoman of the Board, continuing to guide the company to nationwide success and in their charitable community initiatives.
The Headquarters are Here in Columbus
Yes, that's right - the Donatos business was born and raised right here in Columbus, and you can even visit the original location that's still operating on Thurman Avenue. Founder Jim Grote raised his family in a house behind his pizza shop, imbuing his first years of business with community and personalized interactions. Today, Donatos remains active in the Columbus community, from the Donatos Family Foundation to their flagship Hub of Hope social-services center located right here in the city.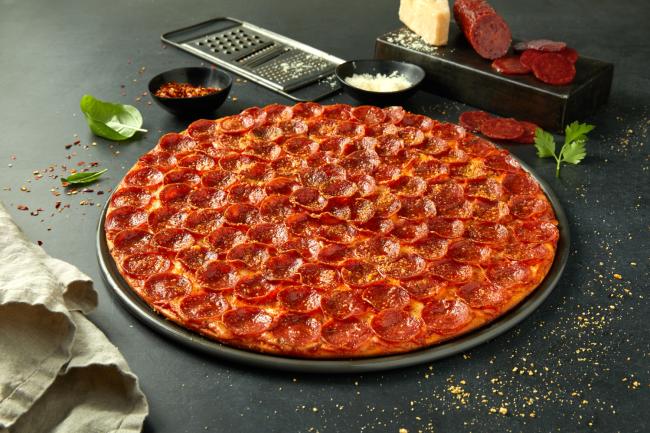 Columbus-Style Pizza
Donatos is one of the longtime purveyors of Columbus-style pizza - airy, thin-crust, square cuts, and toppings to the edge. They made it their own and branded it Edge to Edge©, sending delicious, Columbus-style pies into people's hands in hundreds of locations. We're big fans of Columbus-style and couldn't be happier that Donatos is, too!
Rewards Program
Who doesn't love free pizza? Especially Columbus-style pizza that's home-grown right here in our city. When you join the rewards program, you'll get points with each order, and when you pull in enough points, you guessed it – free pie time. There are chances for bonus points on top of that, and you'll be eligible for cool perks throughout the year, like birthday offers. Click here to learn more.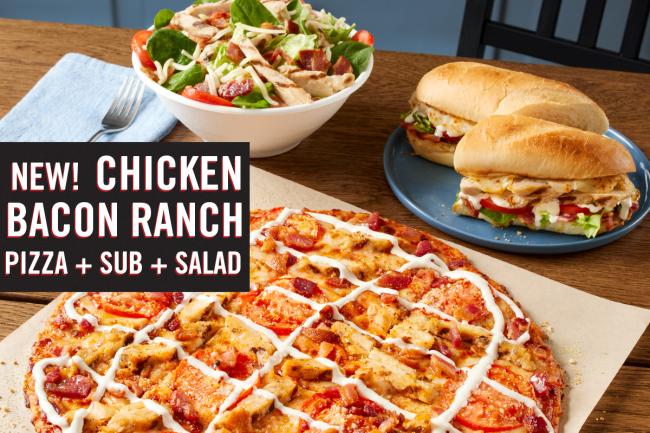 This Summer's Limited-Time Flavor Profile
Trust us, you don't want to miss out on the newest flavor profile Donatos has come up with…because it's chicken bacon ranch. That's right – the dream toppings of Midwesterners and Midwesterners at heart have come to life and can be ordered on a pizza, a sub and even a salad from Donatos. That's a summer dream come true, for sure. 
Now that you know just how much of a hometown business Donatos really is, spend some time this summer enjoying something from their broad menu and know that every bite is proof of one Columbus family's longtime dream.