With colder weather here, and maybe with friends and family visiting over the holidays, many Columbus residents are looking for warm and inviting bars to hole up together with a couple drinks. From brewery taprooms to dives to cocktail bars, here are seven favorite cozy watering holes.
The Bottle Shop is a quiet and kitschy haven in Victorian Village. Gather under the hushed lighting in the charming mis-matched chairs. Grab a seat at the bar inlaid with thousands of pennies. Enjoy old movies projected on the wall. Most importantly, allow the skilled bartenders to create your new favorite drink.
Bob's Bar
Dubbing itself "The Cultural Hub of the Midwest," Bob's is a favorite dive on the border of Clintonville and Worthington. Sample from their vast beer selection – or go all-in with their World Tour and work your way (over time!) through 130 beers to earn a bit of swag and bragging rights.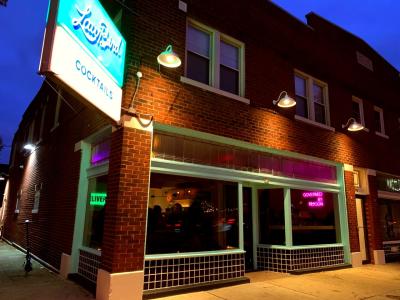 Law Bird
This new bar, the creation of Annie Williams and Luke Pierce, offers an expertly crafted cocktail list, a curated wine selection and bar snacks like oeufs mayo, sambal cashews, burrata and mushroom risotto. Find it on South High Street in German Village.
Just a few doors up from Law Bird, the mid-century modern décor of Seventh Son's sister brewery provides a comfortable backdrop for enjoying house-made sour beers and unique cocktails. There are plenty of nooks and crannies to hole up with libations, in the curved booths, by the concrete fireplace, or even on the second floor patio.
The newer Duecento is a quiet getaway in the midst of the thriving Italian Village neighborhood. The unassuming building, marked only by its glowing windows, hides a spacious but cozy interior, with seats at the bar and in a variety of little alcoves – all perfect for enjoying a cocktail or two.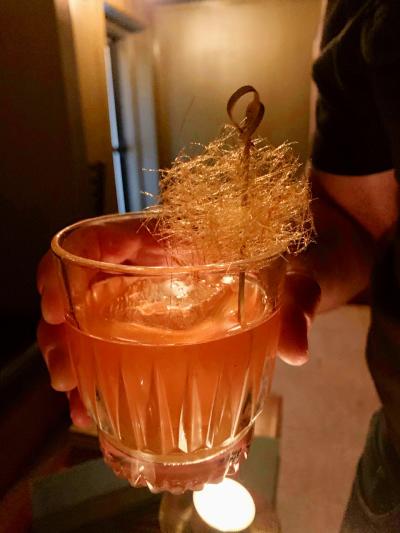 The Light of Seven Matchsticks
This hidden gem is tucked underground below Natalie's Coal Fired Pizza in Worthington. Snag a seat at the bar or in one of the booths. Surf the menu that's tucked into an old book, and be sure to look for specials written on a library card in the back. In addition to house creations and classic cocktails, the cocktail bar serves small plates like duck fat popcorn, Singapore noodle and charcuterie plates.
Even with vaulted ceilings and a light industrial vibe, Pretentious Barrel House's near east side taproom is still warm and inviting. Spend some time at the bar, play pinball games at the back, and sample your way through their rotating selection of creative and well-executed sour beers.