Many people may not realize Columbus is a major fashion hub. In fact, there are more fashion designers in Columbus than any other U.S. metro area outside New York and Los Angeles. Columbus is home to two renowned fashion programs at Columbus College of Art and Design and The Ohio State University, both of which supply fashion talent for major retailers such as Victoria's Secret, DSW, and nearly a dozen other major retailers headquartered in Columbus. Start your tour of Columbus with these ideas for a fashionable jaunt through the capital city.
Get inspired at the Wexner Center for the Arts' current exhibition Todd Oldham: All Of Everything, a look back at the designer's 1990s fashion label. The exhibition is pure joy showcasing Oldham's colorful custom prints inspired by everything from street graffiti to Fragonard paintings to 1950s cookbooks. Don't miss the custom-made buttons, earrings, hair clips, and belt buckles. Since putting away his fashion shears, Oldham has hosted Bravo TVs Top Design, created DIY arts and craft kits for Target, and written nearly two-dozen books including an illustrated biography of Ohio-born artist Charley Harper, who shares Oldham's playful approach to art and design. The Oldham retrospective will be on view at the Wexner Center for the Arts on The Ohio State University campus through April 15, 2018.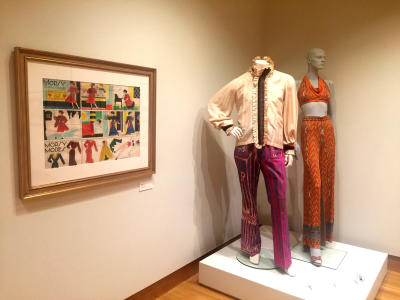 Head across the plaza to OSU's Billy Ireland Cartoon Library & Museum for Cartoon Couture, a free exhibition that looks at how cartoonists have portrayed and satirized fashion over the years. Cartoons are paired with clothing pieces from the 19th century through the punk- and disco-tinged 1970s from OSU's Historic Costume and Textiles collection. The exhibition also highlights the rise of department stores and mass-produced ready-to-wear fashion, which coincided with emergence of newspaper comic strips. Cartoon Couture runs through April 22, 2018.  
See and buy the work of Columbus designers in person at several fashion-focused events March 10-24 from Alternative Fashion Mob, a collaborative of independent Columbus fashion designers founded by former Project Runway contestant Kelli Martin. Things kick off March 10 at Wild Goose Creative and culminate on March 24 with the Grande Finale Runway Show and marketplace at EXPRESS LIVE!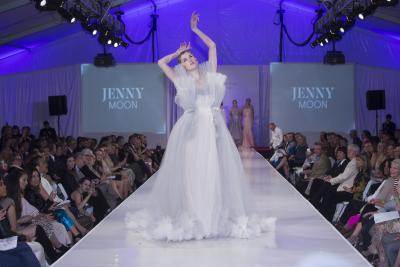 Each Spring Columbus College of Art and Design's Annual Fashion Show shows off the work of CCAD's top fashion students in a glitzy runway show followed by a late-night dance party. The show has gotten so big, it will take place at the Columbus Convention Center on May 11 this year. Get your tickets early. It's almost always a sellout.