As we celebrate AAPI Heritage Month, one of the most sustainable ways to support the AAPI community is to do business at Asian-owned establishments. According to the AACG, there are 21,000 Asian-American-owned businesses in Ohio employing more than 64,000 workers. 
To honor Asian American Pacific Islander Month, we're highlighting Asian-owned businesses in Columbus. Read more below to get to know CRMD!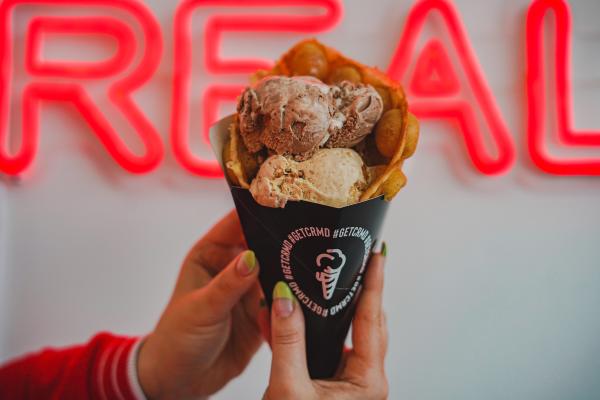 Ice cream served inside a puffle from CRMD.
Forget what you know about ice cream shops and cast aside all your preconceived notions of ideological innocence and sweetness. Gone is the quiet security of the demure pink walls and cascading airy ambiance. A glance into the windows will lure you into a temptation that rides the line of curiosity with a touch of seduction. Invite yourself inside CRMD for a little taste. Be ready to be obliged.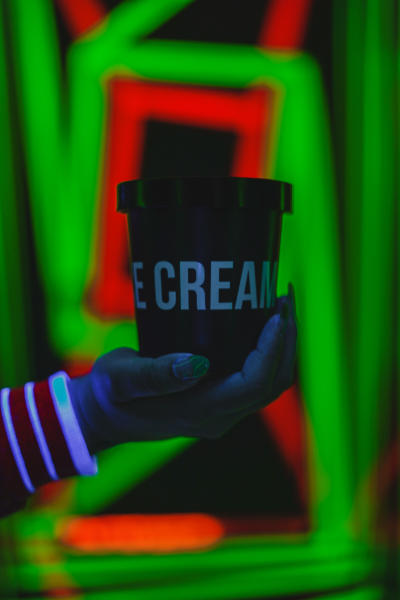 Ice cream by the pint from CRMD in Lewis Center.
Located amidst the rows of white picket fences and vibrantly flourishing green lawns sits CRMD. Unapologetically bold, CRMD stands out against the backdrop of the quiet serenity of the neighborhood of Lewis Center (with another location in Columbus' Short North). The ice cream parlor stays true to its name with its diverse selection of rich and creamy ice cream that steps away from tradition. With flavors like cookie dough laden with electric blue vanilla, Viet coffee rich in velvet espresso, cookies and cream with a purple lavender twist, and simple vanilla mixed with coconut-activated charcoal, CRMD impresses again and again.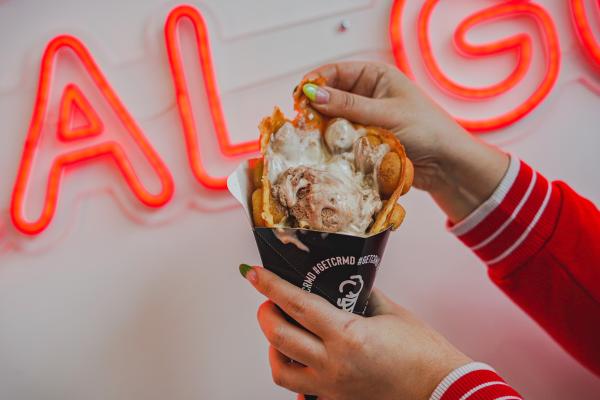 Puffles, or egg waffles are popular among street vendors in Hong Kong and Macau.
Do not be fooled by the tantalizing aroma of waffle cones, they are not found here. In their stead are the puffles or the egg waffles traditional to the streets of Hong Kong and Macau. Mastering the balance between a golden crisp with a soft and chewy center, the puffles offer a taste of Southern Asia to the Midwest.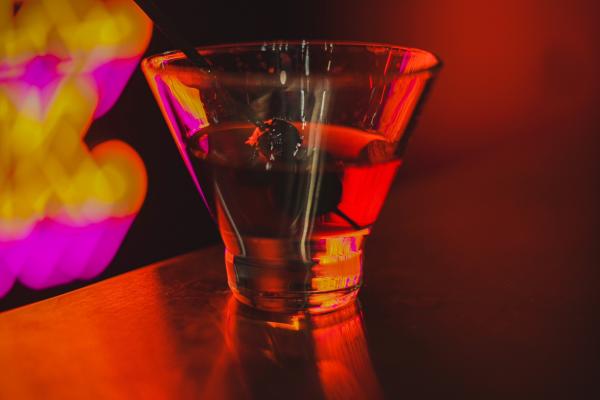 DRNK is a 90s-themed speakeasy accessible through a vintage Cocoa-Cola machine inside CRMD in Lewis Center.
But the true twist lies behind the wall barred by the vintage Coca-Cola machine, a 90s-themed speakeasy, DRNK. Confirm your maturity for adventurous exploits and step into the darkened hall that teases the senses and provides a beacon for the other side. Your arrival beyond the door is illuminated by neon purple and gold and acts as an invitation to the hidden room behind the parlor. Here, secrets are shared, subtle glances are exchanged, and sly smiles are encouraged. And it is here that you will be teased to return time and time again.
Visit CRMD and DRNK at 915 Evans Farm Dr. Suite G, Lewis Center, OH 43035. Learn more about CRMD and share your memories with us using #LiveForwardCbus. 
Find more Asian-owned businesses in Columbus to explore this month and beyond.