As we celebrate AAPI Heritage Month, one of the most sustainable ways to support the AAPI community is to do business at Asian-owned establishments. According to the AACG, 21,000 Asian-American-owned businesses in Ohio employ more than 64,000 workers. 
To honor Asian American Pacific Islander Month, we're highlighting Asian-owned businesses in Columbus. Read more below to get to know Kuya Ian's Bistro and Chuchay's Supermarket.
Kare kare stew and rice dish from Kuya Ian's Bistro.

 

The rite of passage for any Asian growing up in America is the long trips down the glistening aisles of the Asian grocery. From aisle to aisle, each path led to a new discovery of favorite snacks, chilled drinks, and candy galore. But the childlike wonder of exploring the aisles never ceased at the peak of youth. Instead, it lay dormant, waiting to be released at the moment of marvel discovery.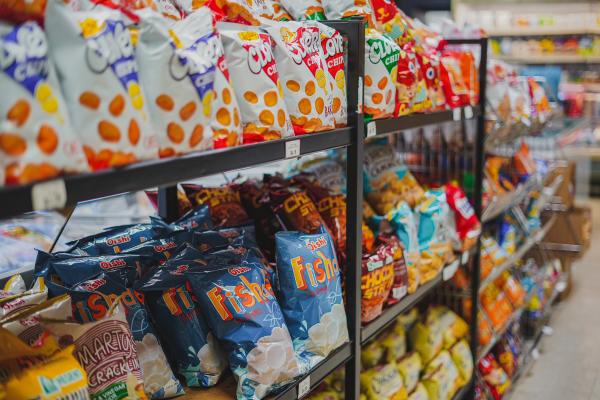 Aisles of snacks and treats inside Chuchay's Supermarket. 

 

Connected to Kuya Ian's Bistro is the Filipino grocery, Chuchay's Supermarket. Children young and old peruse the aisles with inspiring curiosity as they cast their eyes on staples like the assortment of hopia snacks, ube-based baked goods, chilled calamansi and mango drinks, and the freezers packed with juicy longanisa. But the wonder doesn't stop there. Like any traditional grocery, food and drink aren't the only items up for sale. Hair products, kitchen supplies, and household products also call Chuchay's home.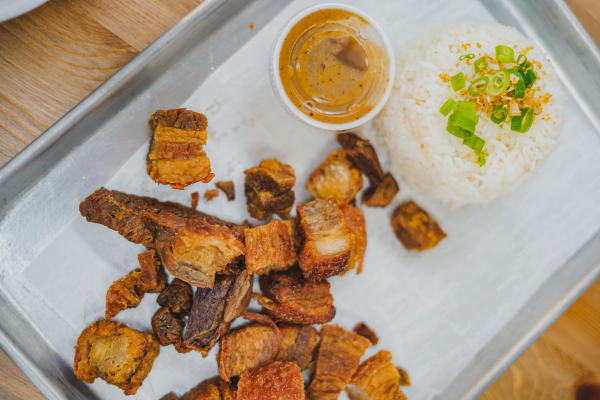 Lechon kewali, meat and rice dish from Kuya Ian's Bistro. 

 

A trip to the grocery is never complete without the subtle peckish feeling for a meal. Feeling inspired by the rows of food begging to be eaten, step over to Kuya Ian's and order a spread traditional to the Philippines. With classics like dinuguan, kare kare, lechon kawali, and fried milkfish, Kuya Ian's knows how to impress. Come back for breakfast or bring a group of friends to order up the family-style bilao or kamayan. And of course, never skip on dessert. The halo-halo, turon, puto, and biko are sweets that perfectly complete any and every meal.