As we celebrate AAPI Heritage Month, one of the most sustainable ways to support the AAPI community is to do business at Asian-owned establishments. According to the AACG, 21,000 Asian-American-owned businesses in Ohio employ more than 64,000 workers. 
To honor Asian American Pacific Islander Month, we're highlighting Asian-owned businesses in Columbus. Read more below to get to know Xi Xia Western Chinese Cuisine.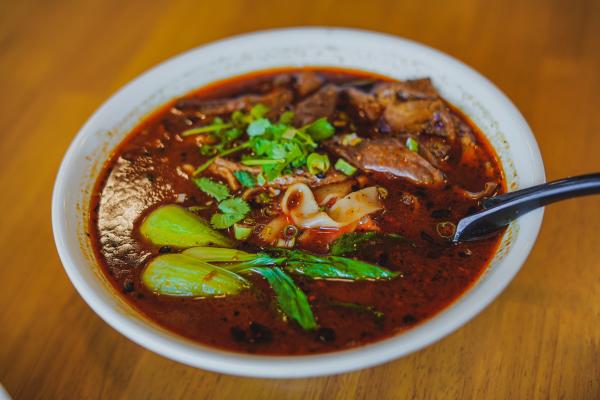 Spicy beef stew from Xi Xia Western Chinese Cuisine.

 

It is no secret that the evolution of Chinese food has been adapted to suit the palates of the American masses. With dishes predominant with meat, broccoli, and rice all laden with layers of soy sauce, "Chinese food" became synonymous with cheap eats and fortune cookies. Gone were the once vibrant flavors and spices of the homeland. In its place was the hearty soy sauce and the stir-fried aromas without wok hei. But fueled with a stroke of boldness and a twist of fate, restaurant owners began to embrace their origins and be unapologetically Chinese.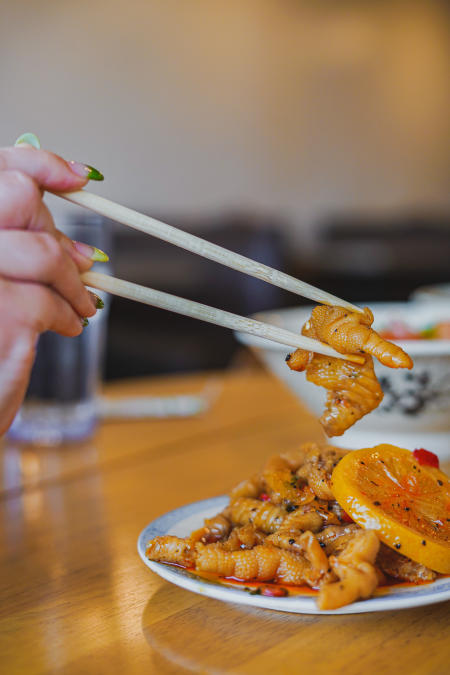 Spicy boneless chicken feet from Xi Xia Western Chinese Cuisine.

 

One such restaurant is Xi Xia Western Chinese Cuisine. As the name implies, Xi Xia delights in Chinese fare that is traditional to the Ningxia region of Western China. With an influence that is both Muslim and Chinese, Western Chinese cuisine embraces the flavors that encourage resistance to the cold with mainstays like lamb, barley, spices, and an assortment of stews.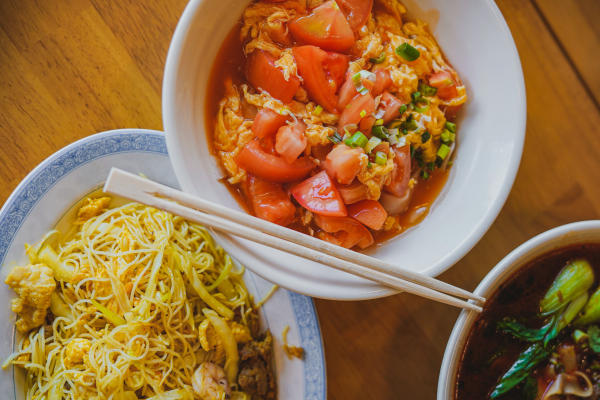 An assortment of authentic dishes at Xi Xia Western Chinese Cuisine.

 

At first glance, the strip mall housing Xi Xia is like any other. But stepping into the restaurant leads to inviting smells of savory spiced noodle soups featuring pork rib, fried intestines, fish maw, and the ever-classically comforting tomato and egg. The chewy, yet slurpable noodles are the perfect pairing with any stew to swirl in the complexity of flavors. Aside from the noodles are the small dishes such as chili beef shank, pork ears, duck neck, and a spicy chicken leg. Order a cold can of Yeo's chilled soy milk to wash it all down and prepare yourself for the longing to taste the entire menu.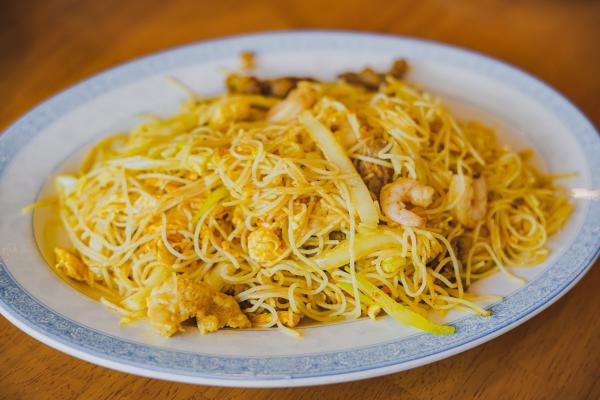 Fried rice noodles with seafood at Xi Xia Western Chinese Cuisine.

 

Customers become regulars as they return again and again to feast on their favorite dishes and reunite with friends young and old. Xi Xia encourages a thirst for a culinary adventure and a desire for flavor and it is the restaurant that longs to be on your must-try list.