Trust us when we say Budd Dairy Food Hall was worth the wait. It has everything you'd want in a food hall – delicious dining options from a variety of vendors and countless cuisine options. Each stall has its own unique personality so you can keep coming back time and again.  When you visit for the first time, consider these recommendations from Jeremy Hughes, general manager of Budd Dairy.
At the same time, it's also so much more than that!
It's an incubator space for each of the 10 chef partners.
This new space from Cameron Mitchell Restaurants is designed to help chefs share their food with a wider audience. When you dine at Budd Dairy, you are helping each proprietor hone their skills and perfect their talent. You may recognize some from food truck festivals or farmer's markets around the city, or they could be concepts that are entirely new to you. One space, Hatch, will be available for pop-ups on a rotating basis, eventually offering something new every 2-4 weeks.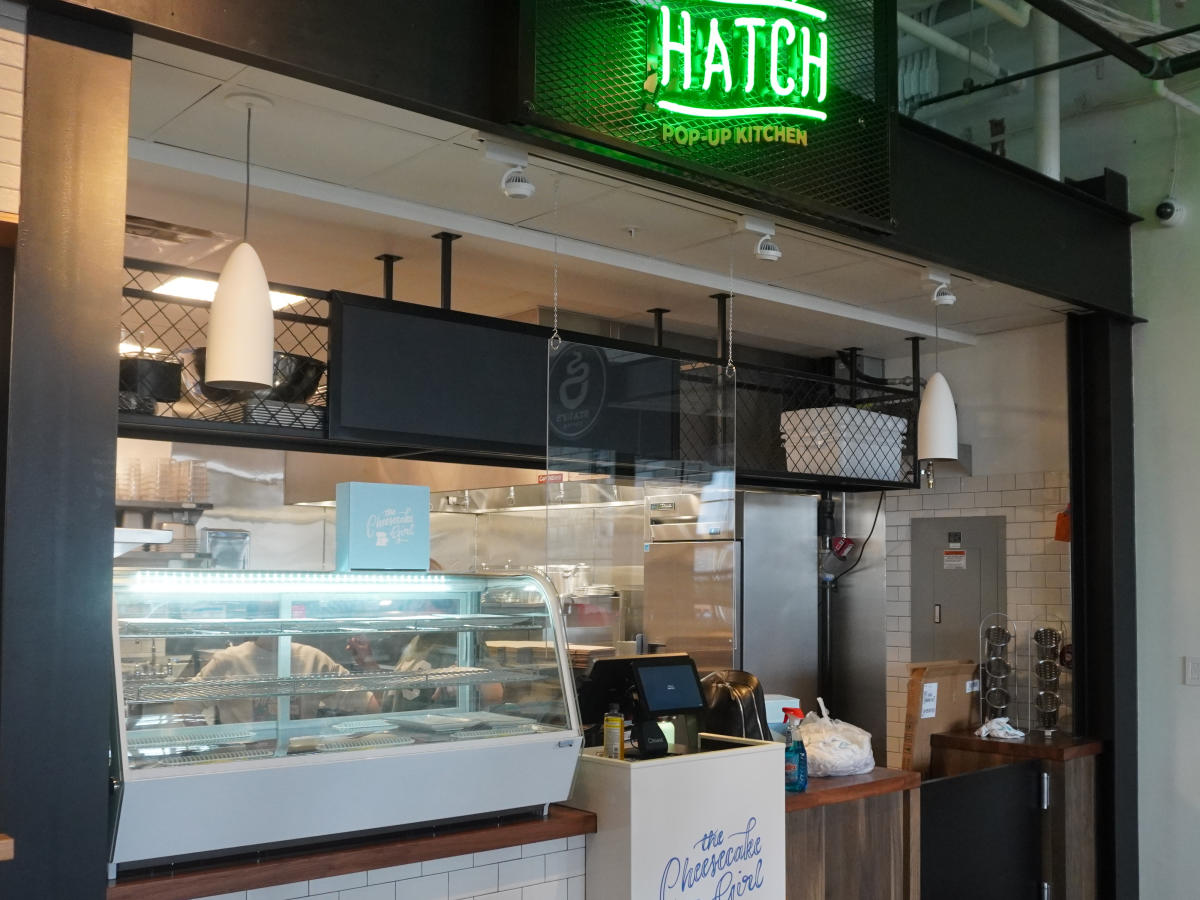 The Cheesecake Girl is first up at Hatch!
It's your new go-to for creative cocktails.
The cocktail program at Budd Dairy is designed to be fun! In one of the least intimidating but most creative menus you'll find in the city, expect to see some tongue-in-cheek references and new twists on old favorites. Eventually, the team hopes to offer fun pairings with chefs-choice dishes. What has our team most excited? Being able to get lemonade shake-ups year-round.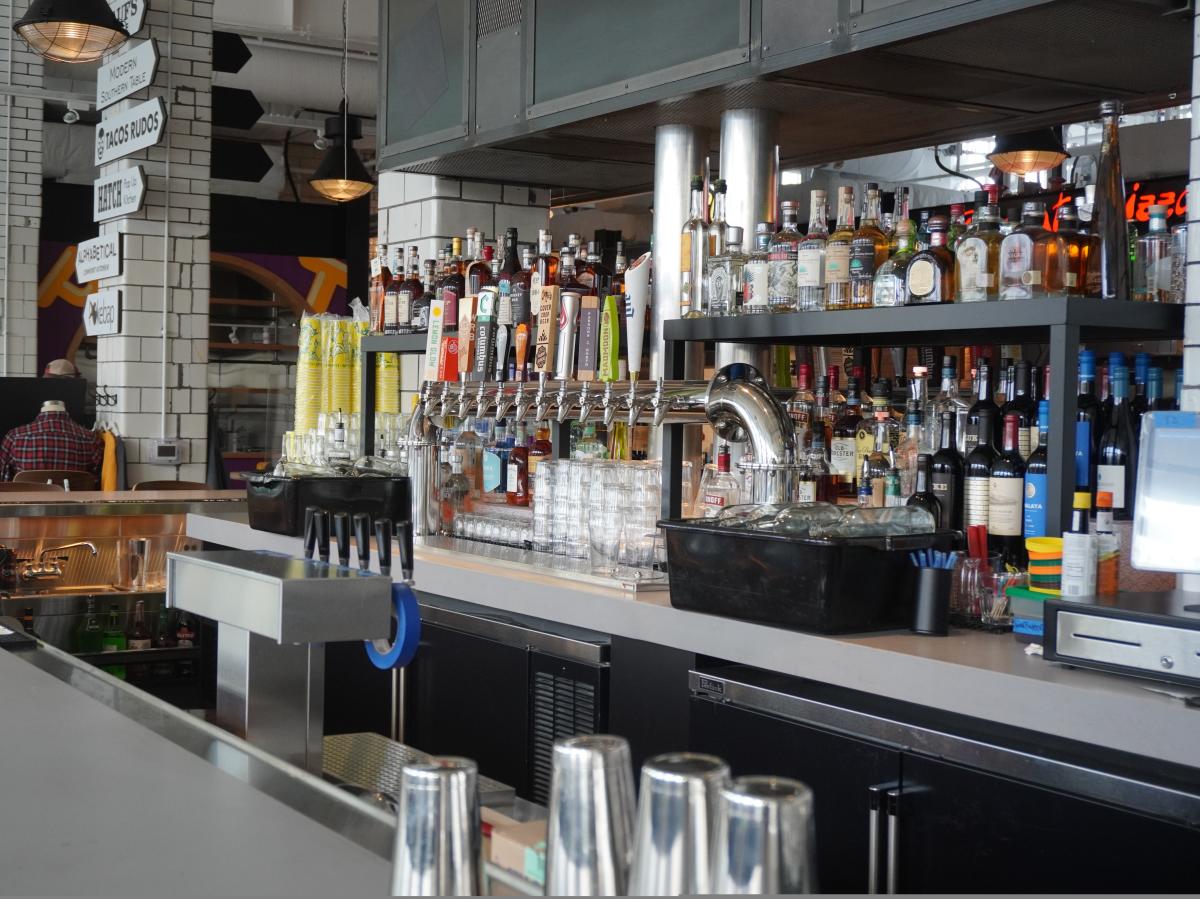 Check out those classic lemon shake-up cups!
It's a connection to the past.
One of the reasons that Budd Dairy's build-out took longer than expected was due to the historical nature of the building. Construction followed all historical code and you'll see this reflected in floors, windows, trim and more. Though Budd Dairy as a company started in the 1800s, the existing building was erected in 1916 and served as the social hub of the area. The upstairs once served as home to an AM radio station out of Pittsburgh that hosted dance parties, and now it offers ample space to bust a move in modern times. The lounge space behind the concierge is throwback to how groups used to gather for a night out.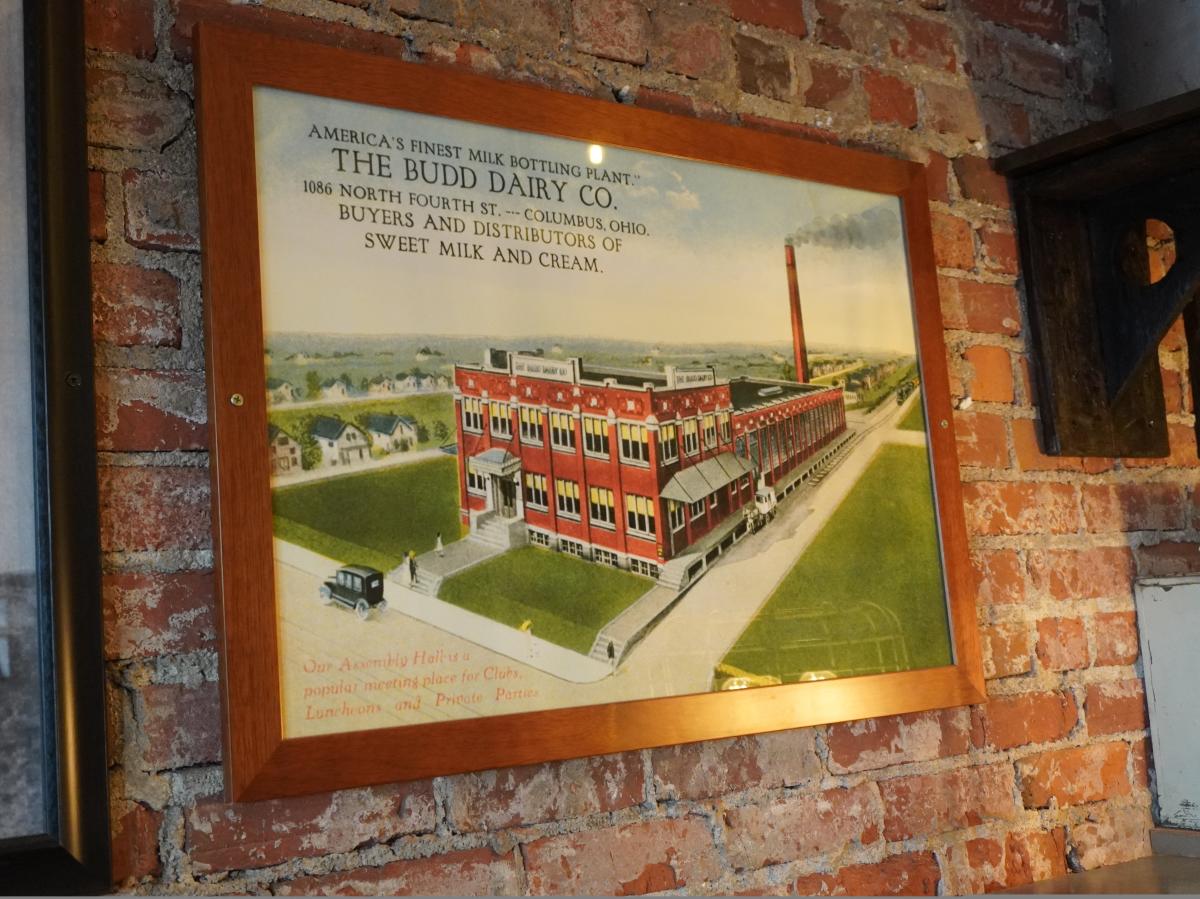 This old postcard hanging in Budd's lounge says "Our Assembly Hall is a popular meeting place for Clubs, Luncheons and Private Parties." We can be sure the new Budd Dairy will carry on that tradition!
It's your new favorite hangout.
Whether looking for a spot to day drink, or spend a night out, Budd Dairy has you covered. A spacious rooftop and ground level patio let you catch some rays while enjoying a summer sipper, while large TVs, a stage and open floor plan leave plenty of room for music, trivia, sporting events and more.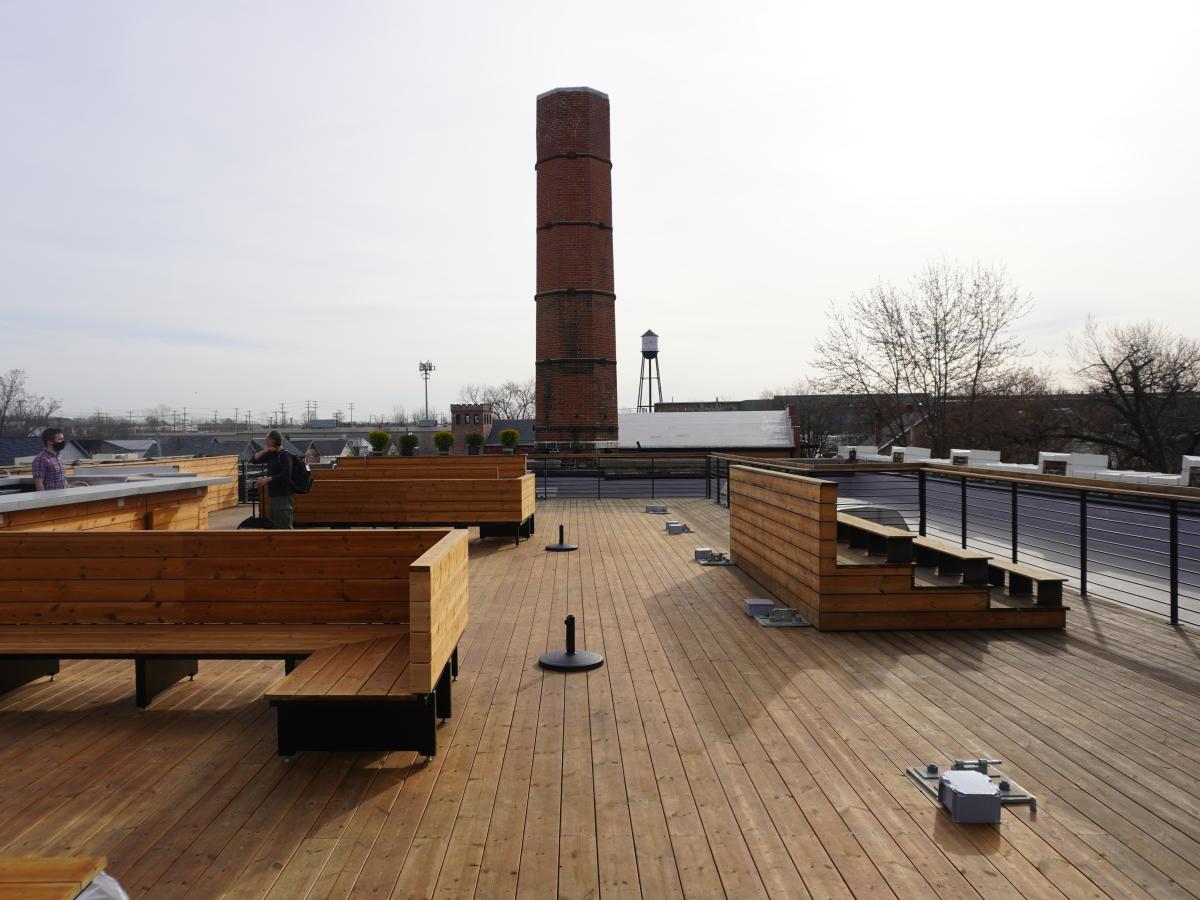 So much room for activities!
It's your gateway to Italian Village.
One of many historical buildings in the area that have been repurposed into food and beverage establishments, Budd Dairy sits at the north end of the neighborhood directly across from Seventh Son Brewery. It's the perfect spot to begin a tour of the area, learning a bit about the history before starting to explore.