Mardi Gras, or Fat Tuesday, is known as the last day of feasting and indulgence before Ash Wednesday and the start of a 47-day fast called Lent. Although it's not observed as a national holiday, the French Catholic tradition is celebrated across the country with festivals, parades, costumes, foods and desserts, particularly in ethnic French regions like Alabama, Mississippi, Louisiana and eastern Texas.  
This year, Mardi Gras falls on Tuesday, Feb. 16, and Columbus restaurants and bakeries are whipping up delicious dinner bundles and classic King Cakes for those who observe the day.  
La Chatelaine French Bakery & Bistro 
Mardi Gras Dinner Party Bundle 
La Chatelaine's Dinner Party Bundle makes celebrating Mardi Gras at home easy! The four-course meal includes a cup of crawfish bisque, New Orleans salad, La Chatelaine jambalaya sous-vide, hurricane punch and individual King Cakes. The dinner costs $50 per person and comes with beads, masks and trinkets for the whole family. Pre-order online or call any of La Chatelaine's three locations by Feb. 14 for carryout.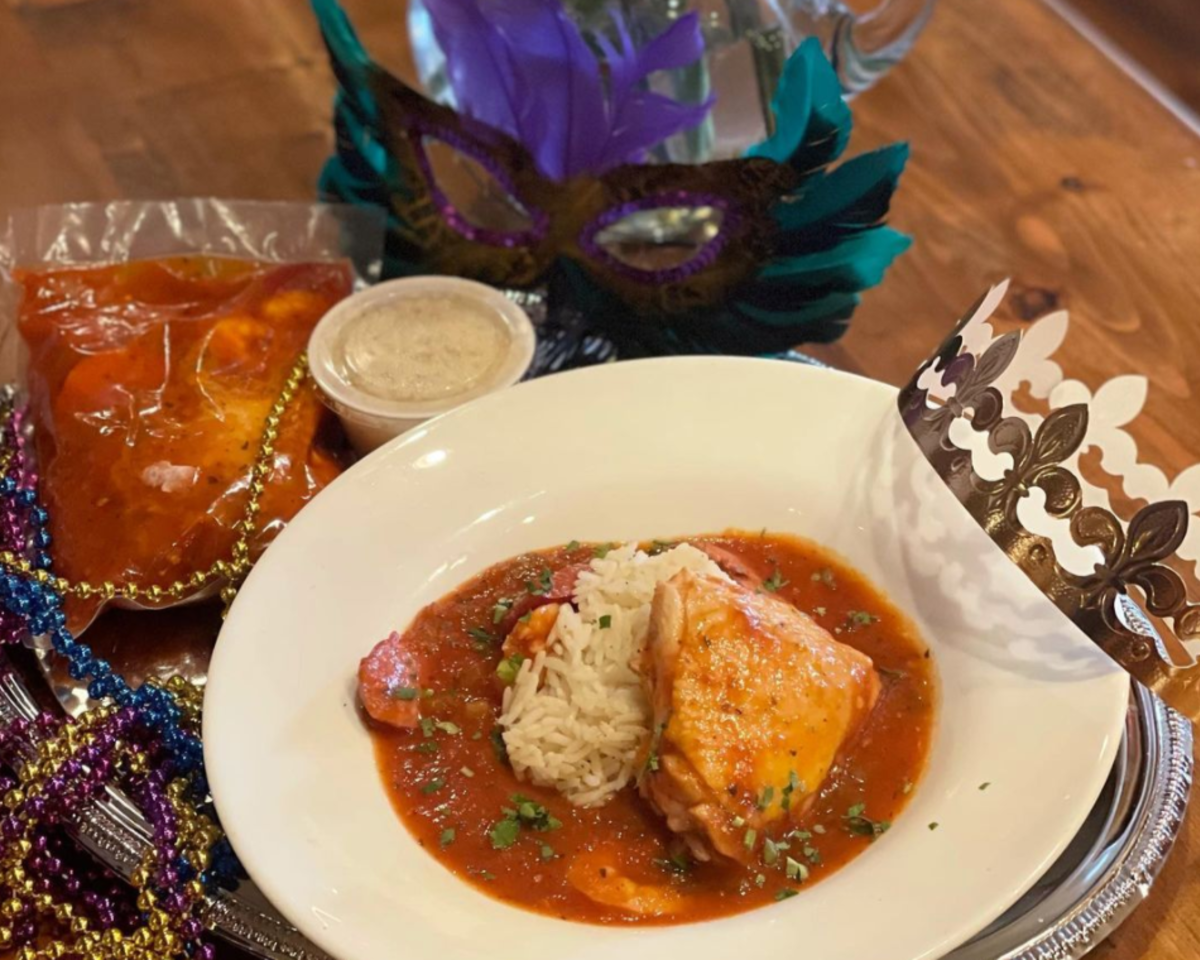 Fat Tuesday Family Meal 
Cameron Mitchell Premier Events is offering a Fat Tuesday Family Meal that serves four people for just $150. The bundle includes Louisiana classics like cajun mini crab cakes, gumbo, red beans and rice, baked mac & cheese, roasted vegetables, cornbread and king cake dip. To order, send an email or call 614-848-4700. All orders to be placed by Feb. 10 for pick up on Feb. 16 from 9am-5pm at their Crosswoods headquarters. 
The Original Goodie Shop 
King Cakes 
The New Orleans-style King Cake is a Mardi Gras staple and made with brioche or sweet roll dough, filled with icing and decorated with green, purple and gold sugars. A small, plastic baby is usually hidden in the dough to represent luck and prosperity. The person who finds the baby will have a year of good luck! This year, The Original Goodie Shop in Upper Arlington is offering handmade King Cakes that serve 12-15 people. Choose from a variety of fillings, including cinnamon, raspberry, lemon, cream cheese, blueberry, cherry and more. Call (614) 488-8777 to pre-order your King Cake for curbside pickup!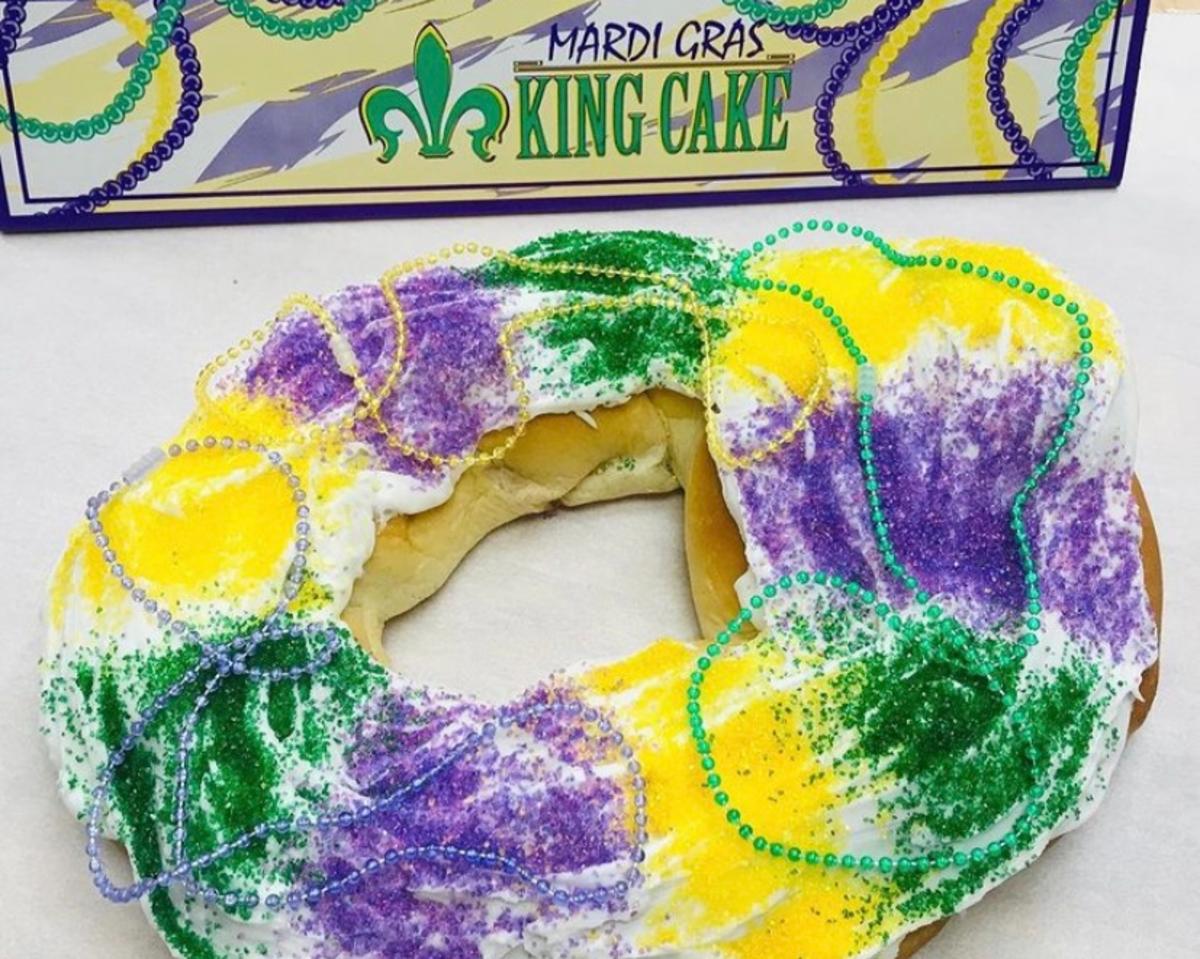 Short North Piece of Cake 
King Cakes 
Short North Piece of Cake is serving up small and large King Cakes starting at just $20. The hand-crafted cinnamon swirl bread is beautifully braided together and topped with vanilla icing. Each cake comes with festive beads and babies included. The small cake serves 10-12 people, while the large serves 20-24 people. Order online or call (614) 421-0399 for curbside pickup. 
Resch's Bakery 
Paczki 
Paczkis are deep fried pieces of dough shaped into spheres and filled with sweet jelly or custard. They're typically dusted with powder sugar or glazed with icing. The dessert originated in eastern Europe and is another Mardi Gras staple dessert. Resch's is serving up Paczki for Fat Tuesday with your choice of filling: raspberry, strawberry, peach, apple, pineapple, blueberry or lemon. Call (614) 237-7421 to pre-order today or walk-in to their E. Livingston Ave. location!